Have you ever been completely engrossed in a podcast interview, eagerly listening to every word as the host expertly leads the discussion?
The magic behind these captivating conversations lies in one essential ingredient: carefully constructed podcast questions. These questions serve as the foundation for engaging podcast interviews, capable of turning ordinary episodes into extraordinary experiences that resonate with both the podcast host/guest and your podcast audience.
I'm Niall Mackay, Founder of Seven Million Bikes Podcasts, and I will be your guide to uncovering the secrets behind crafting the perfect signature question that not only reveals the essence of the podcast but also provides a consistent and recognizable element across episodes.
Whether you're a seasoned host or an aspiring one, understanding the nuances of formulating impactful podcast questions is essential for creating compelling content. From probing into personal questions to exploring expert opinions, podcast host wields the power to elicit profound responses from their guests, ensuring a memorable listening experience.
Now, get ready to grab your pen and paper as we dive headfirst into the fascinating realm of podcast questions.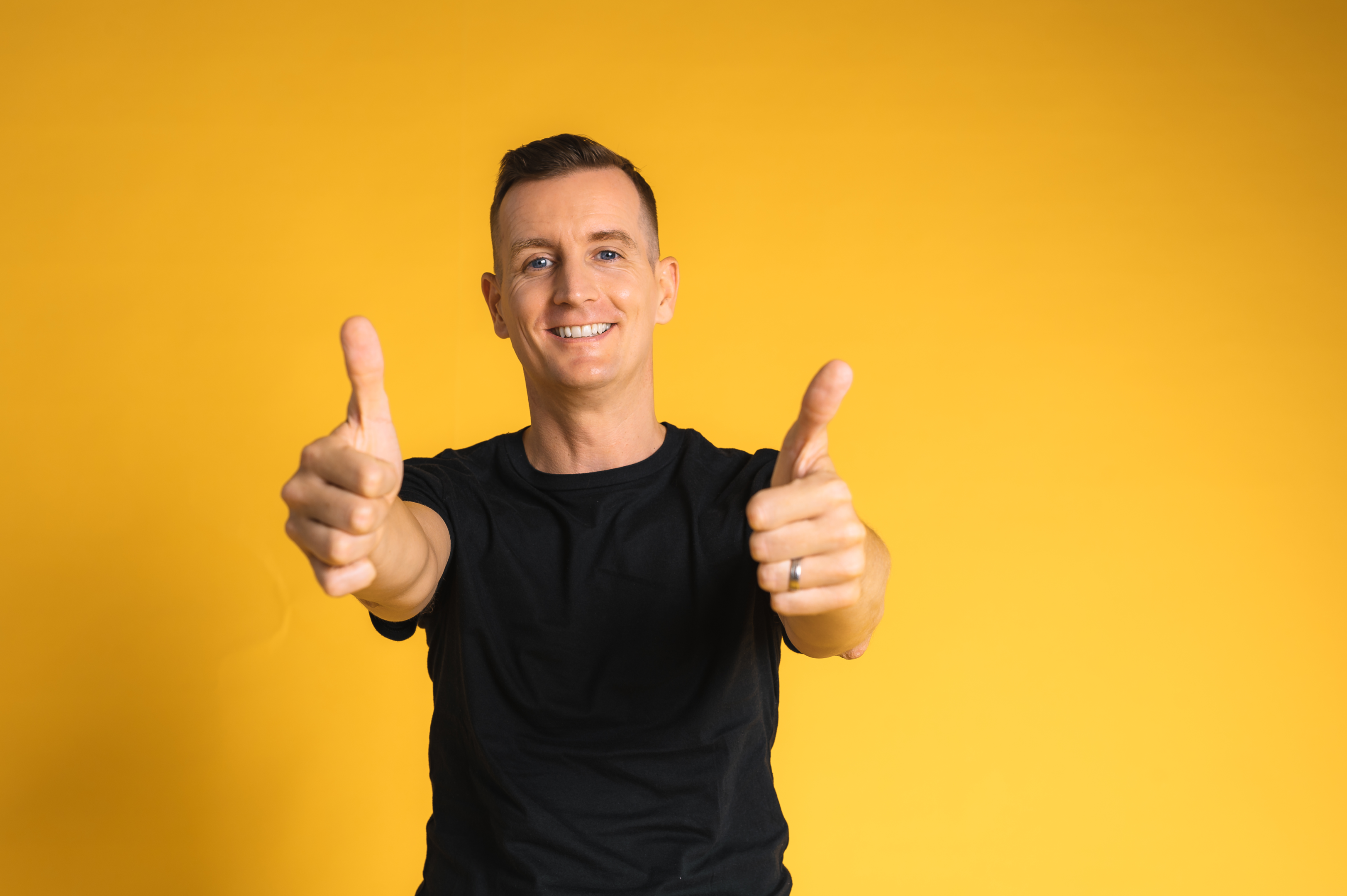 Why Do You Have To Prepare For Podcast Interview Questions
Podcast Interview
An interview podcast is a conversation or discussion between a host and guest(s), typically recorded and made available for listeners to access and enjoy. In an interview, the host invites guests who have expertise, academic knowledge, or funny stories to share and engages in a structured or informal conversation with them.
Preparing for podcast interview questions is a crucial step in creating the best interview podcasts. By investing time in preparation, you can create compelling and valuable content that resonates with your guests and captivates your audience.
Structure And Flow
Planning and organizing great podcast interview questions in advance helps establish a clear structure for your podcast outline template. This ensures a smooth and coherent conversation, making it easier for both the host and the guest to follow along. It allows you to map out the main topics or themes you want to cover and create a logical progression of questions that build upon each other.
Depth And Relevance
Thoughtful preparation enables you to delve deeper into the topic at hand. By researching and gathering background information, you can ask more informed and insightful questions that go beyond surface-level discussions. This adds depth to the conversation and provides your audience with valuable and thought-provoking content.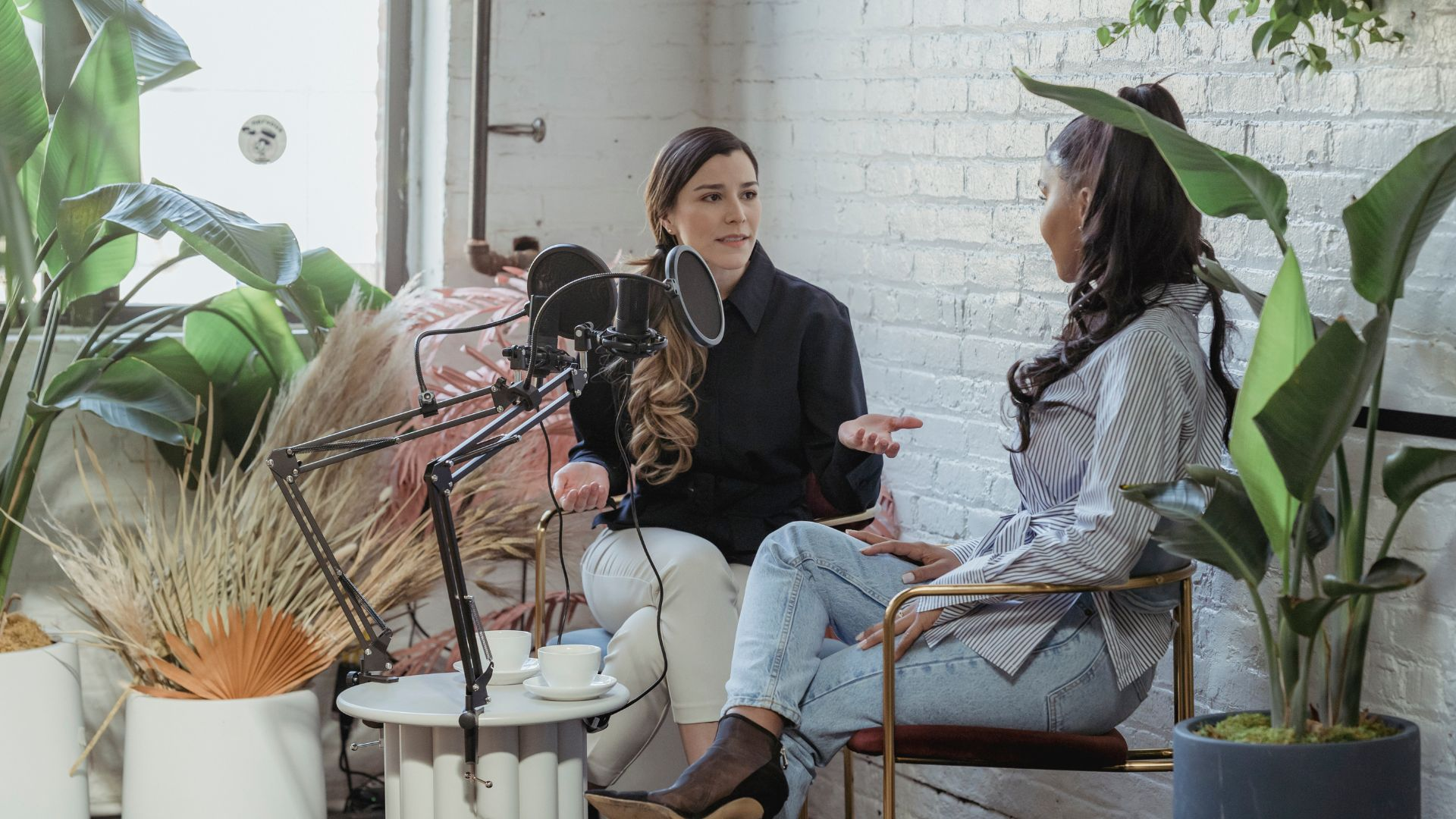 Time Management
Preparing your questions in advance helps you effectively manage the time allocated for the interview. It allows you to prioritize the most important and relevant questions, ensuring that you cover all the key points within the given timeframe. This prevents the interview from dragging on or going off track, making it more engaging and focused.
Confidence And Professionalism
When you are well-prepared, it reflects in your confidence and professionalism as a host. Having a solid grasp of the topic and well-thought-out questions demonstrates your commitment to delivering a high-quality interview. This professionalism helps create a positive impression on your podcast guests and makes them more willing to open up and share their insights and experiences.
Audience Engagement
Prepared questions play a significant role in engaging your audience. By crafting questions that pique curiosity, elicit funny stories, or prompt discussion, you can captivate your listeners and keep them invested in the conversation. Engaged listeners are more likely to share and recommend your podcast, leading to increased reach and growth.
Other Tips To Have The Best Podcast Interview Questions
Besides preparing insightful questions, there are some podcast interview tips that I think will enhance your interview quality.
Research your guest
Thoroughly research your guest's background, accomplishments, and areas of expertise. This knowledge will help you ask relevant and insightful questions. It also demonstrates to your guest that you value their work and are genuinely interested in their perspective.
Understand your audience
Consider who your target audience is and what they would be interested in hearing. Tailor your questions to align with their preferences and expectations. By understanding your audience, you can ask questions that resonate with them and provide value.
Be curious and flexible
During the interview, listen actively to your guest's answer. If they mention something intriguing or unexpected, don't be afraid to deviate from your planned questions and explore that topic further. This spontaneity can lead to engaging and organic conversations.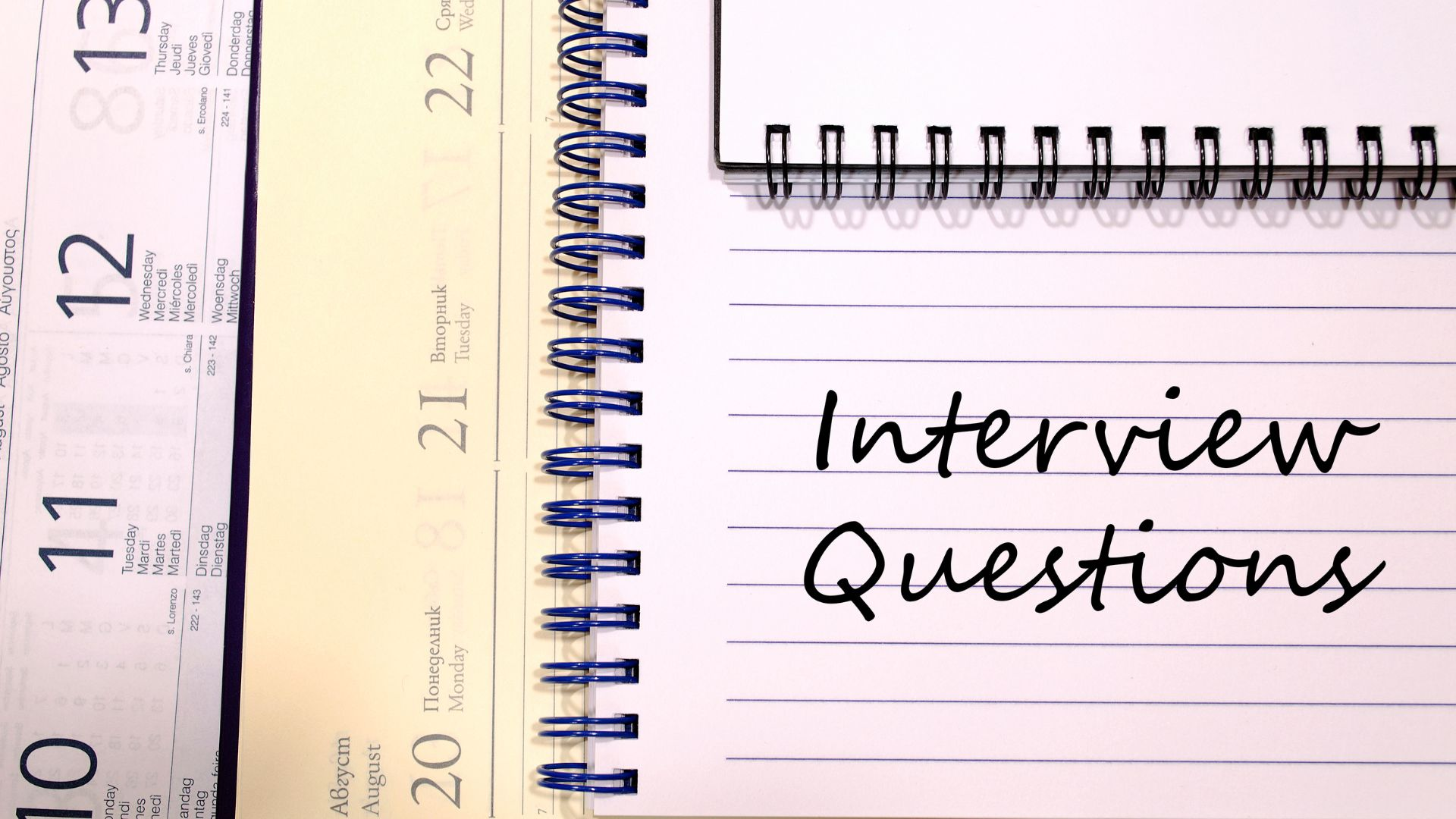 Be Flexible And Adaptable
While it's essential to have a plan, be open to spontaneous moments and tangents that arise during the conversation. Sometimes the most interesting insights come from unexpected avenues. Embrace the opportunity to explore new ideas and follow the conversation where it naturally leads.
Don't ask your guest the same questions in every podcast episode, try to take podcast listeners' feedback, diversify your question types, and use follow-up questions effectively.
Get-To-Know Interview Questions To Ask
At the beginning of podcast interviews, ask your podcast guest some personal questions first to help create a friendly and personal atmosphere during the interview, allowing the audience to connect with the guest on a deeper level. They can be about their personal life or preferences…
Start with open-ended questions that can encourage your guest to provide detailed and thoughtful responses. Avoid yes/no questions and instead ask questions that begin with "how," "what," "why," or "tell me about.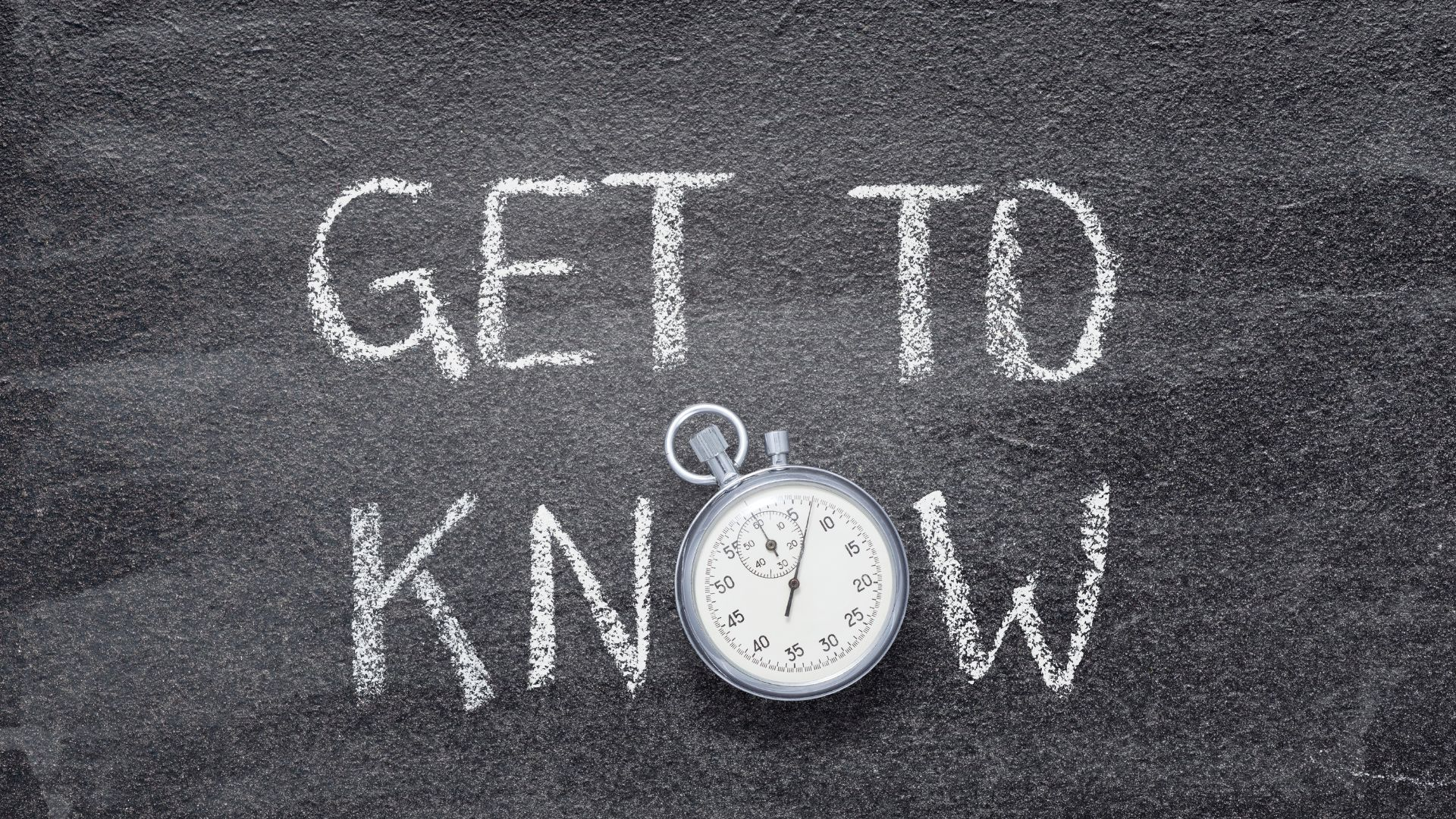 Question Ideas
What is your favorite way to unwind after a long day?
What's your favorite movie of all time?
Do you believe in star signs/ zodiac/ spirit animals?
Do you have any funny hidden talent?
What was your favorite job in the past?
What was your favorite subject when you were in high school?
Do you have any quirky or unusual habits?
Are you a coffee or tea person? How do you take it?
Do you have any favorite TV shows or other podcasts that you're currently hooked on?
Are you more of a beach person or a mountain person?
Tell a common myth or misconception you've encountered in your field of expertise.
Podcast Interview Questions- Different Topics
You can use your own words to tailor these podcast questions to fit the specific context of your podcast and the interests of your guest. Asking relevant and engaging questions will contribute to a captivating and informative podcast interview.
There are so many topics to talk about on a podcast, and here are some interview questions to ask your guest, based on podcast topics, and your guest's expertise…
Entrepreneurship
What inspired you to start your own business, and what challenges did you face during the early stages?
Can you share a pivotal moment or decision that significantly impacted the growth of your company?
What advice do you have for aspiring entrepreneurs who are looking to launch their own ventures?
An important lesson you would tell your younger self.
What is your biggest challenge at the start?
What's your biggest fear about start-ups?
Health and Well-being
What's your evening/morning routine?
Some of your life hacks to balance life and work?
What is your favorite way to stay active or exercise?
What strategies or practices do you recommend for maintaining good mental health in today's fast-paced world?
How did you become interested in advocating for mental health awareness, and what personal experiences have shaped your perspective?
What are some common misconceptions about mental health, and how can we work towards reducing the stigma associated with it?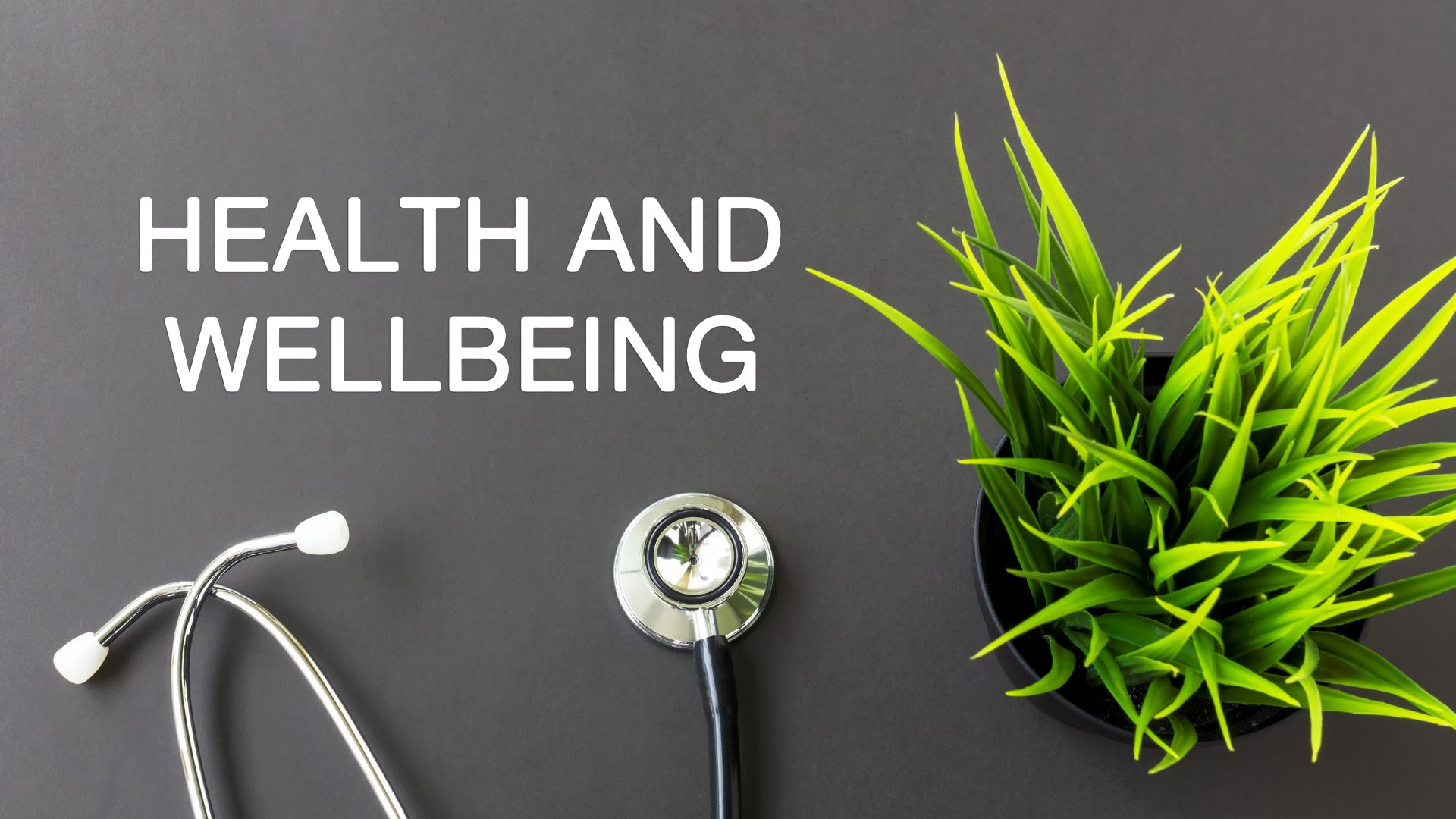 Personal Development and Growth
Some important lessons you have learned in your 20s.
What is the biggest failure you will never forget? What did you learn from it?
Tell our podcast audience about your favorite productivity hack.
Tell about a turning point in your life.
Parents describe: Can you describe the role that your parents played in your personal development and growth? How have they influenced your values, beliefs, and aspirations?
Memory
What is your earliest childhood memory that you can recall? How has that memory shaped your life or influenced your perspective?
What is the most embarrassing memory?
What is the worst moment in your life until now?
What's the most memorable trip you've ever taken?
A funny story you had with your classmates in high school?
Favorite childhood memory: with your siblings, your parents, or your friends?
Are there any specific smells, sounds, or visuals that trigger strong memories for you?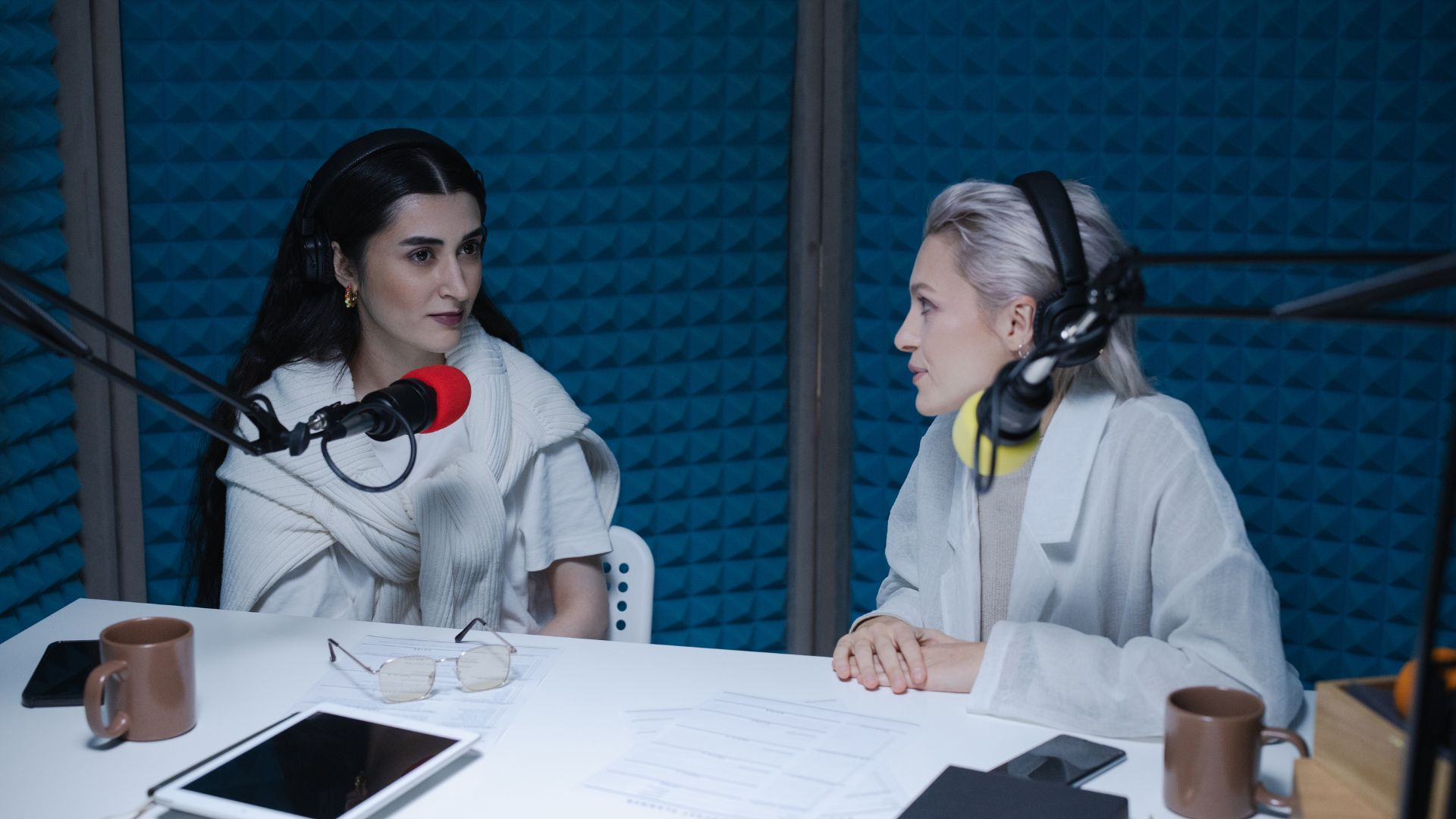 Inspiring Persons
Who has been the most important professional mentor in your life? How have they influenced your career choices, skill development, and overall professional growth?
If you could have a conversation with any historical figure, who would it be and why? What lessons or insights do you think you could gain from that interaction?
Can you share an interesting story or experience involving an inspiring person that had a profound impact on your life or perspective?
Are there any specific artistic influences or inspirations that have shaped your creative style or approach? How do these influences manifest in your work?
Travel and Adventure
What sparked your love for travel and exploration, and what are some of your most memorable travel experiences?
Can you share any tips or advice for aspiring travelers looking to embark on their own adventures?
How has travel shaped your perspective on life and influenced your personal growth?
Are there any destinations on your travel bucket list that you haven't visited yet? What draws you to those places?
Can you share a funny or quirky travel story that happened to you during one of your adventures?
How has travel influenced your personal growth and worldview? In what ways has it shaped your understanding of different cultures and perspectives?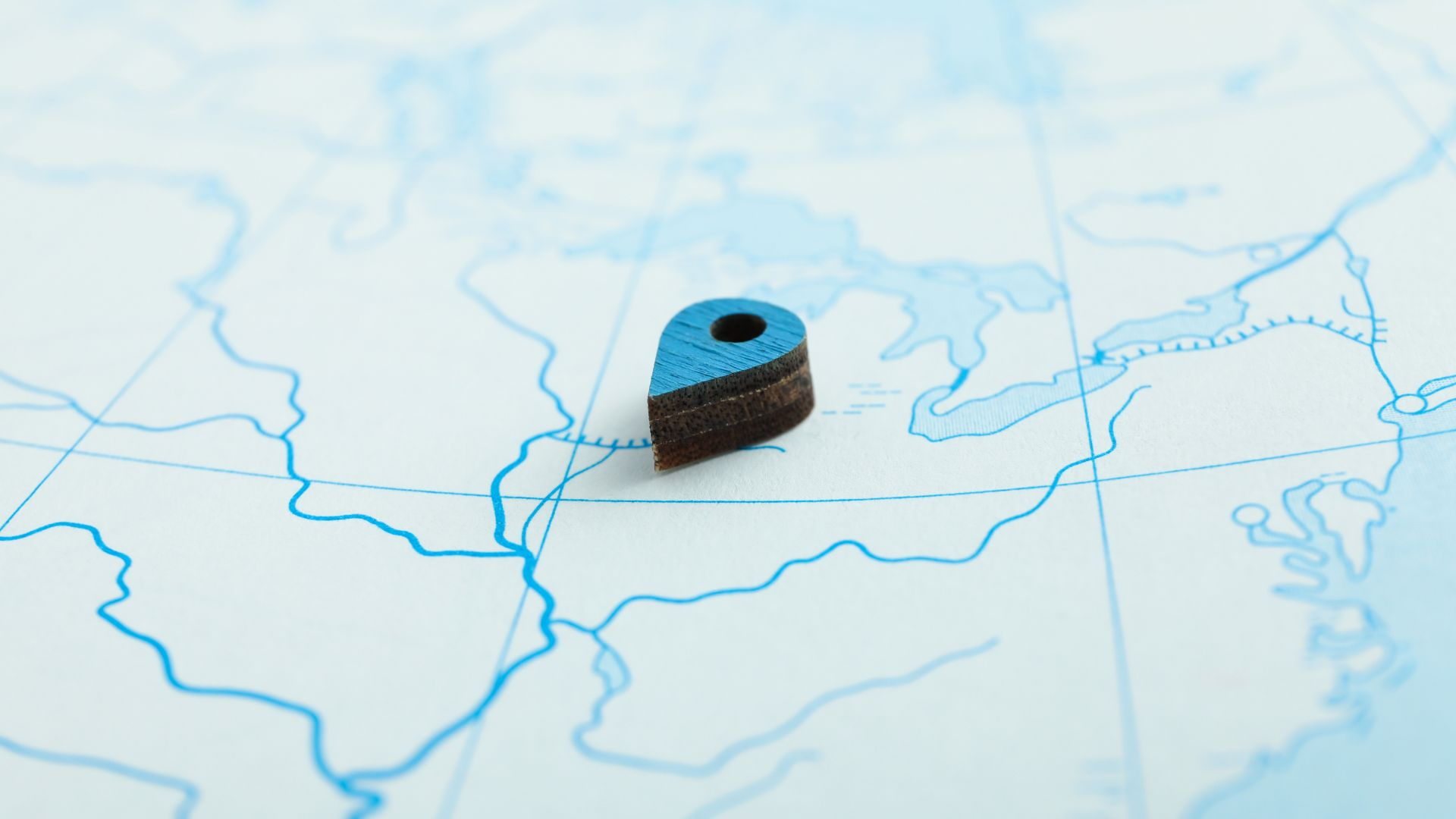 Technology
What inspired you to pursue a career in technology?
How do you stay updated with the latest advancements in the tech industry?
Can you share a significant technological innovation that you find fascinating?
What advice would you give to someone starting out in the field of technology?
What recent scientific discovery or technological advancement has fascinated you the most, and what are its potential implications for society?
How do you see emerging technologies like artificial intelligence, robotics, and automation shaping our future? What are the opportunities and challenges associated with these advancements?
Social Issues and Activism
In your opinion, what are the most pressing social issues we face today, and why do you believe they require urgent attention?
How do you approach raising awareness and mobilizing support for social causes? What strategies or platforms have been most effective for you?
Can you share a specific campaign or initiative that you've been involved in that has made a significant impact? What were the key factors that contributed to its success?
What are some common misconceptions or misunderstandings about the social issue you focus on? How do you address and debunk these misconceptions in your advocacy work?
How do you engage with individuals or communities who may hold opposing views or resist change regarding the social issue you're passionate about? How do you navigate these conversations and find common ground?
What role do you believe social media plays in driving social change? How do you utilize social media platforms to amplify your message and connect with a wider audience?
Closing Questions
Some closing-question ideas for you to wrap up your podcast episode. Remember to consider your podcast topic to ask relevant questions.
Question Ideas
Looking back at our conversation today, is there anything you would like to add or any final thoughts you'd like to share with our listeners?
Are there any upcoming projects, initiatives, or events that you would like to promote or share with our audience?
Based on your own personal journey and experiences, one piece of advice would you offer to someone who aspires to follow a similar path or pursue a similar passion?
How can our listeners connect with you or learn more about your work? Do you have a website, social media handles, or any other platforms where they can follow you?
Finally, is there anyone you would like to give a shout-out or express your gratitude towards for their support, mentorship, or inspiration in your own personal and professional growth?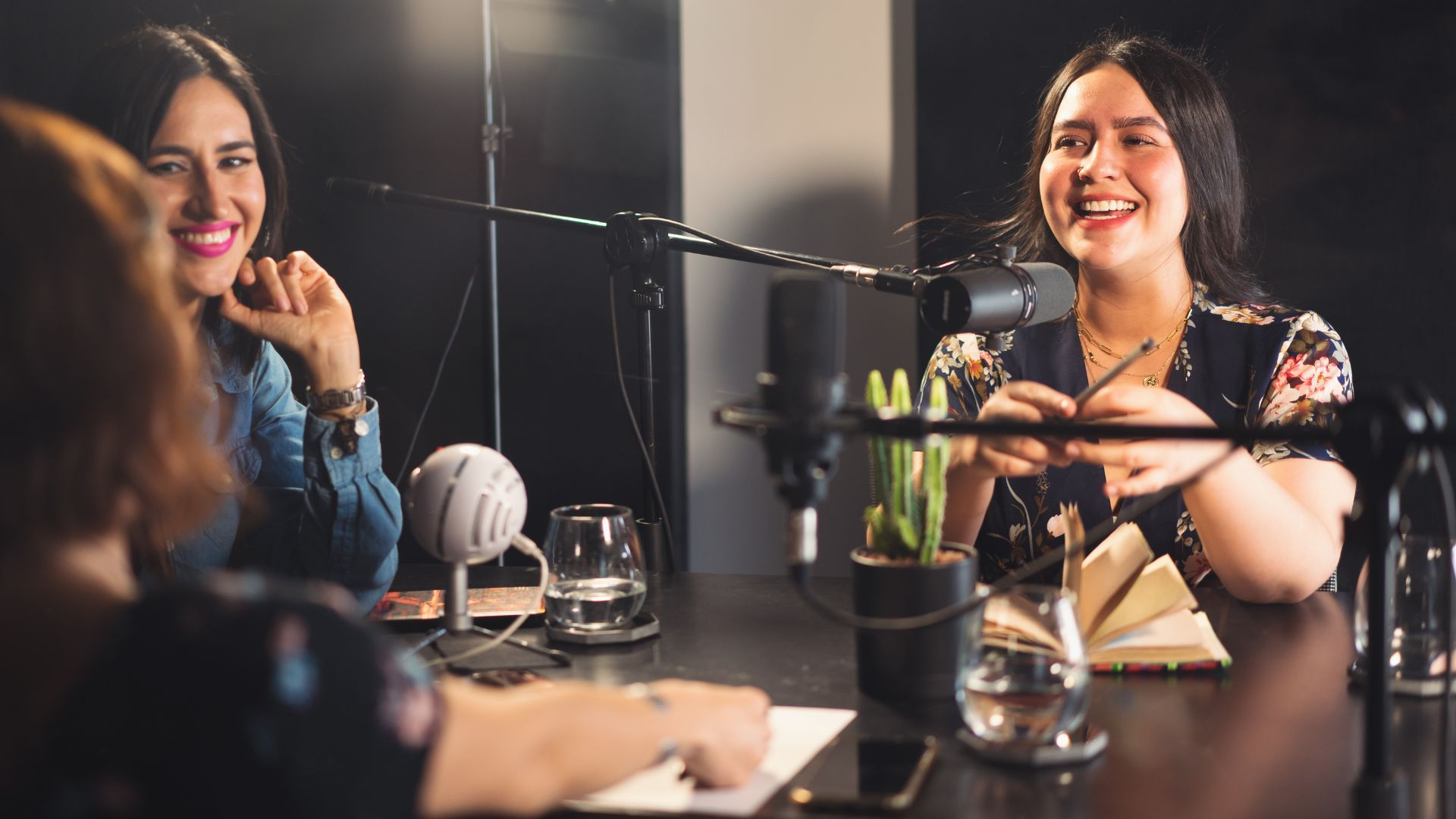 Best Podcast Interview Questions- Final Thoughts
In the world of podcasting, the importance of asking the best interview questions cannot be overstated. These questions have the power to shape the narrative, drive engaging conversations, and leave a lasting impression on your listeners.
Conducting a podcast interview is an art that requires careful preparation and thoughtful questioning. The questions you ask can make all the difference in creating an engaging and memorable episode for your audience.
Remember to spend time researching your guests and their expertise, allowing you to ask insightful and tailored questions that bring out their unique insights and experiences. Great podcast interview questions let your listeners find fresh angles and perspectives in your podcast show.
By mastering this skill, you can create captivating podcast episodes that resonate with your audience, foster meaningful connections with your guests, and establish your podcast as a go-to source for thought-provoking and engaging content.
Let's conduct your next interview with these insightful questions!