8 Interview Podcasts You Shouldn't Miss
Podcasts have revolutionized the way we consume information and entertainment, offering a wealth of knowledge and captivating stories at our fingertips.
Among the diverse range of podcast genres, interview podcasts have emerged as a favorite among avid listeners, offering unique insights into the lives, experiences, and perspectives of fascinating individuals from various fields.
Whether you're a podcast enthusiast, a budding podcaster, or simply someone who loves to hear people talking in a conversation, this blog post will introduce you to the best interview podcasts that are worth adding to your playlist.
Get ready for an immersive experience that will leave you inspired and enlightened!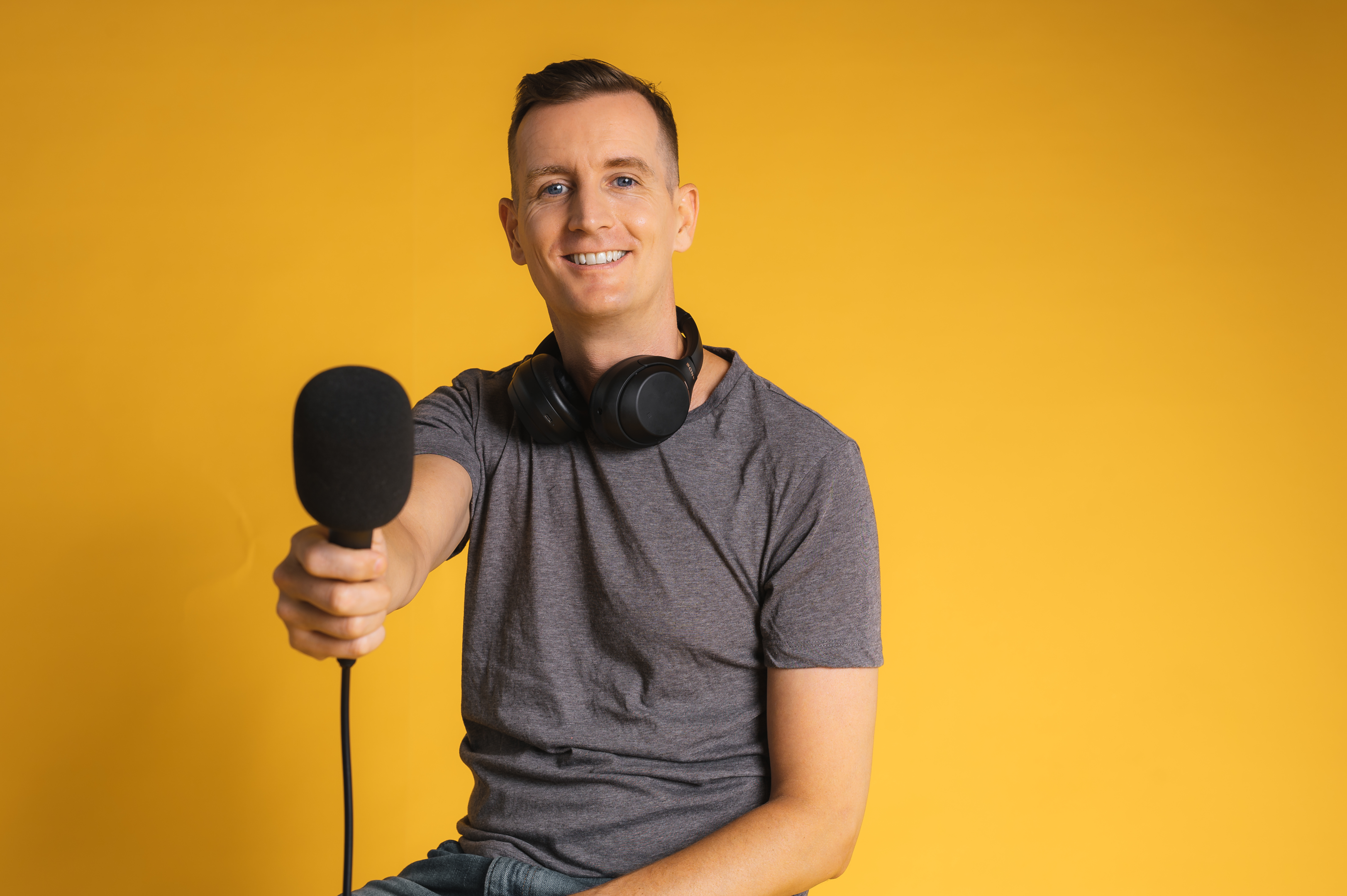 What Is An Interview Podcast?
An interview podcast is a type of audio show where the hosts engage in conversations with guests. They are interesting people and typically are experts, celebrity guests, or notable individuals in various fields.
The podcaster, also known as the host, is the person responsible for conducting the interviews and guiding the conversation. They often bring their own expertise or perspective to the discussions, making the interviews engaging and informative.
The audience of an interview podcast can vary widely, depending on the specific focus of the show. It can range from enthusiasts of a particular industry or subject to general listeners seeking engaging discussion and personal stories.
The purpose of an interview podcast is to delve into the guest's experiences, insights, and knowledge on a particular subject, offering listeners an opportunity to gain valuable information, inspiration, and entertainment.
Why Interview Podcasts Are Popular?
Variety of Perspectives
Interview podcasts provide a platform for diverse voices and perspectives to be heard. In a world craving different viewpoints, these popular podcasts offer fresh air from mainstream media and allow the audience to explore new ideas and experiences.
Long-Form Conversation
Unlike traditional media formats, interview podcasts allow for longer conversations. Listeners appreciate the in-depth exploration of topics and the opportunity for guests to express themselves fully, resulting in more nuanced and comprehensive discussions.
Entertainment and Storytelling
Engaging interview podcasts often incorporate storytelling elements, captivating audiences with fascinating anecdotes and narratives. The blend of entertainment and informative content keeps audiences entertained while simultaneously providing valuable insights.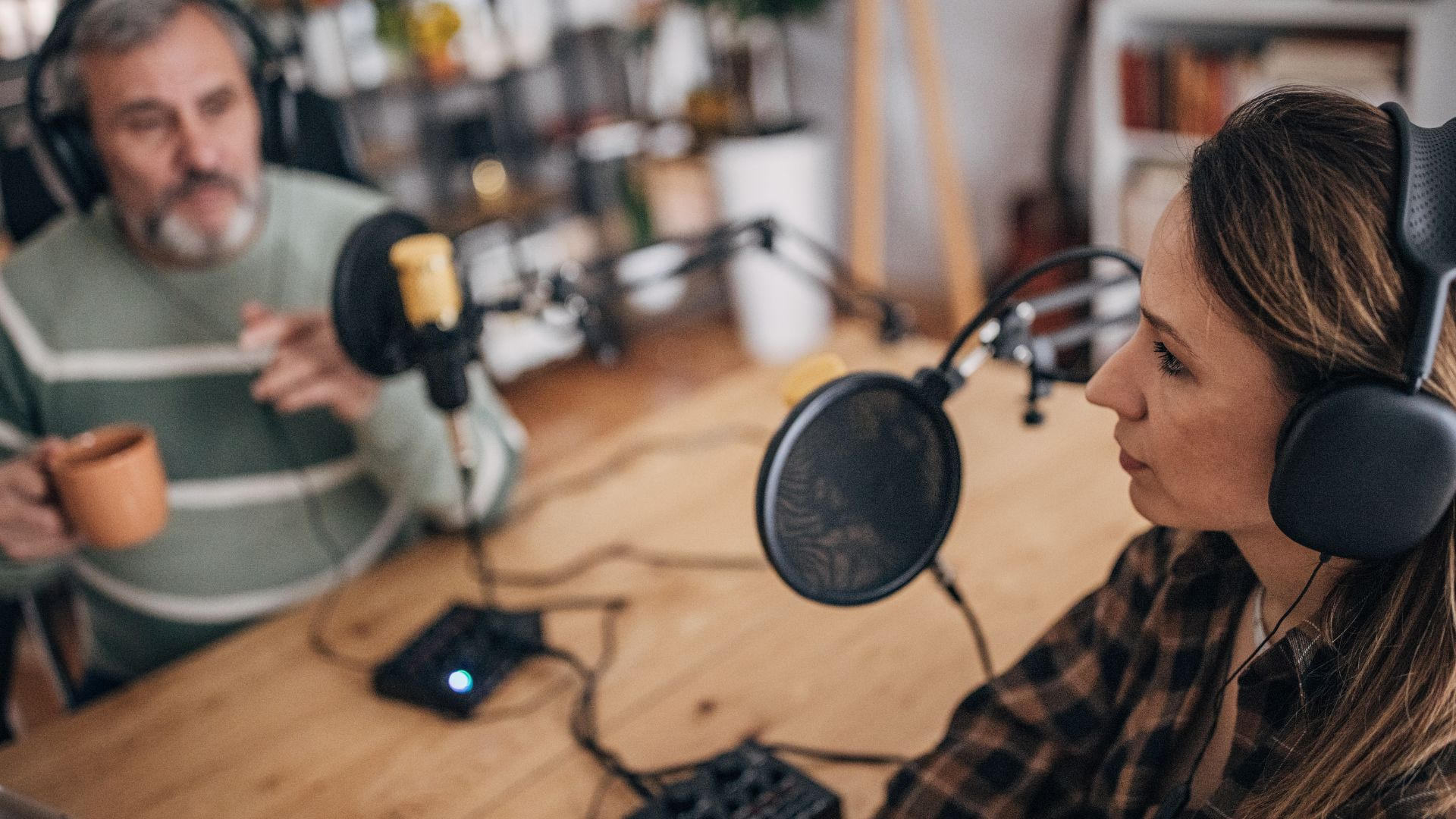 What Makes A Successful Interview Podcast?
A good interview podcast combines fascinating guests, skilled podcasters, and thoughtful editing to create a captivating and informative listening experience. It relies on thorough preparation, effective communication, and a polished final product that resonates with the audience.
Podcast Host
Skilled podcast hosts are crucial in conducting engaging and thought-provoking interviews. They possess excellent communication skills, active listening abilities, and a knack for asking insightful questions.
A good podcaster creates a comfortable environment for guests to share their thoughts, leading to more in-depth and authentic talk. Effective interviewers research their guests beforehand, gaining knowledge about their work, achievements, and background.
Guests
Guests should have expertise or a deep understanding of the topic being discussed. Their insights and experiences should provide valuable information and perspectives.
Including a diverse range of participants brings in fresh air and different perspectives and enriches the content. It's important to consider diversity in terms of backgrounds, experiences, cultures, and expertise.
Top Best Interview Podcasts
1. Joe Rogan Experience
The "Joe Rogan Experience" is a highly popular video podcast hosted by Joe Rogan. It has become the best interview podcast for those seeking an intellectually stimulating conversation, diverse perspectives, and a mix of entertainment and education.
Known for its long-form format, the podcast features insightful conversations with a broad range of guests, including scientists, experts, musicians, athletes, and influential figures from various fields.
Joe Rogan- a comedian, sports commentator, and mixed martial arts commentator.
He excels at creating a conversational atmosphere during his podcast. As Rogan is a comedian, he infuses humor into his conversations, lightening the mood and making the discussions entertaining for both guests and listeners.
The topics discussed on the show are wide-ranging and cover everything from politics, philosophy, and science to comedy, health, and personal experiences. Joe Rogan's curiosity and open-mindedness create a space for thought-provoking discussions that often delve into controversial and unconventional ideas.
This podcast show provides a platform for learning and gaining knowledge on a wide range of subjects from leading experts and experienced individuals as well as offers entertainment value.
2. WTF With Marc Maron
This is one of the best interview podcasts of all time. Wtf With Marc Maron podcast's main focus is on conducting amazingly revealing conversations with today's biggest luminaries, including actresses like Scarlett Johansson, writer Stephen King, and Politician Barack Obama.
Marc Maron is a renowned comedian, writer, and actor.
His comprehensive interview style delves into various aspects of the guest's life, exploring their creative processes, personal experiences, and perspectives on the world.
The show focuses on understanding the lives, experiences of these guests. While comedy is a central theme due to Marc Maron's background as a comedian, the discussions often branch out into broader topics such as personal growth, mental health, relationships, and current events.
Wtf With Marc Maron offers a glimpse into the lives of influential individuals through Marc's probing and insightful questions, allowing interviewees to open up about their struggles, successes in their own life.
3. Adam Buxton Podcast
This is another popular interview podcast from Britain. The show features in-depth and intimate conversations with a diverse range of participants from the worlds of comedy, film, music, literature, and more. Each episode presents an insightful exploration of the guest's life, work, and experiences.
Adam Buxton- a British comedian, actor, and writer.
Adam creates a relaxed and welcoming atmosphere, allowing people to open up and share their experiences and stories in an authentic and candid manner.
The show covers a wide range of topics, including the guest's career journey, personal anecdotes, influences, and the creative challenges they have faced. Audiences can expect behind-the-scenes stories, and often amusing anecdotes from the world of entertainment and beyond.
Provides a unique and intimate glimpse into the lives and minds of some of the most creative and influential individuals in various fields.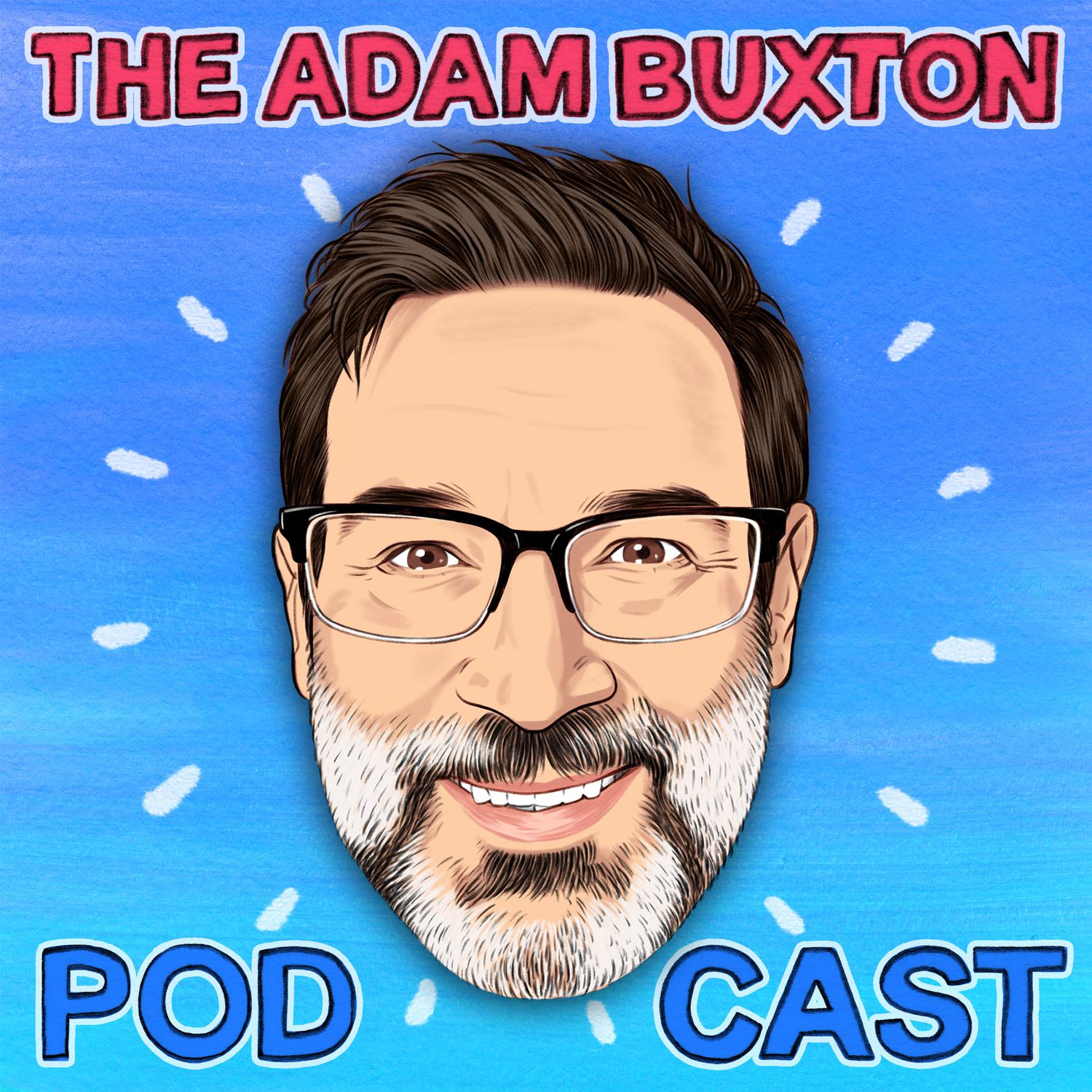 4. Vox Conversations
Vox Conversations is a podcast produced by Vox Media, an American digital media company. The podcast has gained popularity for its intellectually stimulating content and its ability to provide deep analysis and context
The podcast is hosted by Sean Illing, a journalist and interviewer known for his thought-provoking interview style.
Each episode features interviews with special guests like experts, scholars, journalists in many aspects like politics, culture, technology, science… They bring their unique perspectives and expertise to the conversation.
The show focuses on talking about timely and important subjects, often tackling controversial or challenging topics that are shaping our world.
Gives a deeper understanding of the issues and ideas shaping our society.
5. The Tim Ferriss Show
This interview podcast is a weekly podcast. The Tim Ferriss Show has garnered a dedicated following of individuals seeking inspiration, motivation, and valuable lessons for personal and professional growth.
Tim Ferriss- a renowned author, entrepreneur, and public speaker. He is known for his curiosity and willingness to explore diverse subjects. One of the standout aspects of this podcast is the caliber of guests it attracts like Elon Musk, LeBron James…
He interviews performers and business leaders from various fields such as business, sports, entertainment, and academia.
The show explores the strategies, habits, practical tips and mindsets of successful individuals and aims to uncover the tools and insights that audiences can apply to their own life.
6. Conan O'Brien Needs a Friend
The name "Conan O'Brien Needs a Friend" itself hints at the premise of the podcast, which revolves around Conan's humorous quest to find genuine friendship and connection.
Conan O'Brien, the renowned late-night talk show host, came up with the idea for the podcast based on his perception that despite being a public figure, the only people surrounding himself are his co-workers and employees, rather than genuine friends.
Conan is a highly acclaimed television host, comedian, writer, and producer. He engages in conversation with a variety of guests, creating an opportunity to build genuine connections and explore the potential for friendship.
Conan aims to foster a more relaxed and casual environment where the guest can open up and engage in meaningful talk.
7. SmartLess
"SmartLess" is another weekly podcast hosted by three hosts: Jason Bateman, Sean Hayes, and Will Arnett.
The show takes on a unique format where each episode features a surprise guest who is not revealed to the hosts until the recording begins. This element of surprise adds an exciting and spontaneous element to the conversations.
Jason Bateman, Sean Hayes, and Will Arnett are the three talented and charismatic hosts of this podcast.
These three well-known actors and comedians bring their unique personalities and chemistry to the show, creating a dynamic and engaging listening experience for their audience.
The podcast covers a wide range of topics, including comedy, entertainment, personal stories, and current events. The interviewers and their participants engage in candid and lighthearted discussions, often filled with humor and wit.
Entertains and enlightens its audience through engaging discussion with notable personalities.
8. Armchair Expert
This show features intimate conversations between Dax Shepard and actors, musicians, authors, and experts in various fields. The discussions cover a diverse array of topics, ranging from personal experiences and mental health to career journeys and societal issues.
Dax Shepard is an American actor, comedian, writer, and podcast host. He gained recognition for his roles in popular programs and TV shows like "Parenthood" and movies such as "Without a Paddle," "Idiocracy," and "Employee of the Month." Shepard's charm, wit, and versatility have made him a beloved figure in the entertainment industry.
The discussions cover a diverse array of topics, ranging from personal experiences and mental health to career journeys and societal issues.
Other interview podcasts worth listening to
Best Interview Podcasts Overview
Now you have your own favorite show!
Whether you're a podcaster looking for inspiration, a podcast enthusiast seeking your next audio obsession, or someone new to the world of podcasts, the realm of interview podcasts offers a treasure trove of entertainment and knowledge. These shows have the power to transport you into the lives and minds of fascinating individuals, leaving you inspired, informed, and entertained.
Get ready for unforgettable stories, and a never-ending source of entertainment that will keep you coming back for more.