How To Name A Podcast – 10 Tips!
Are you ready to start your podcast? Congratulations!
Starting a podcast is a fun and rewarding experience. But before you start, there is something important you need to stop and think about… how to come up with a podcast name.
Your podcast name is the first thing that potential listeners will see, hear, and remember about your show. It's important to choose a name that represents your brand, your message, and your style.
But how do you come up with the perfect name for your podcast?
Don't worry, I've got you covered!
---
Subsribe/Follow wherever you listen to podcasts for more helpful podcast insights.
---
I've helped many aspiring podcasters to launch their own successful shows. In this blog post, I'll share with you 10 tips for choosing a name for your podcast that will grab attention, reflect your style, and help you build a loyal audience.
Whether you're starting a business podcast, a comedy show, or a personal journal, these tips will help anyone create podcast titles that stand out in the crowded world of podcasting. From brainstorming ideas to checking for availability, I'll guide you through the process step by step.
So, let's get started and find the perfect podcast name! But first, grab a cup of coffee, put on your thinking cap, and get ready for some fun and creative brainstorming with your podcast name ideas.
Trust me, to name a podcast is a fun and exciting journey that will give you some podcast analytics that help you define your brand and connect with your audience.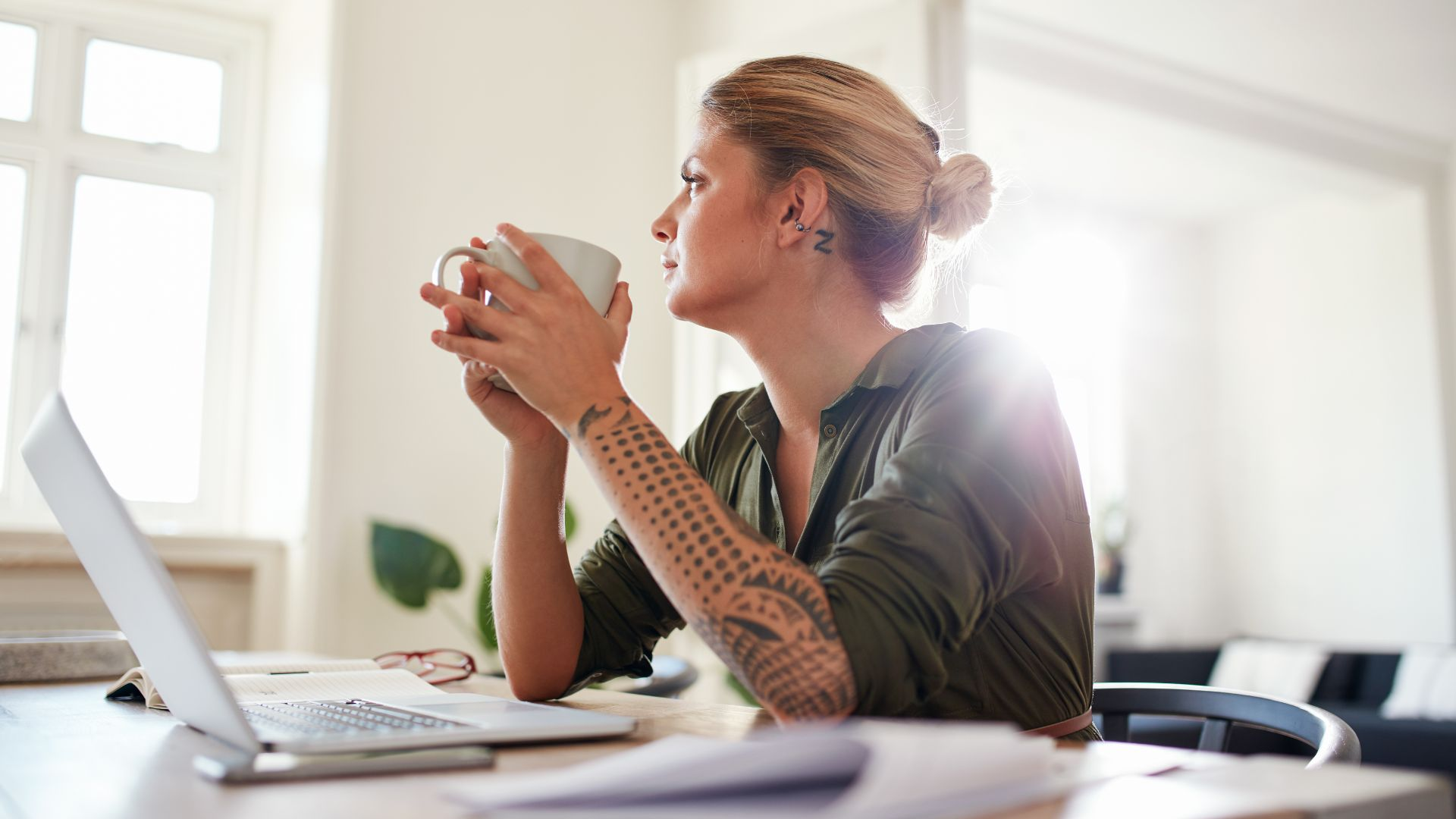 1. How To Name A Podcast – Consider your niche
Choosing the perfect podcast name is like choosing a name for your child – it's a big decision and one that should not be taken lightly. And just like a name can influence a child's personality, a podcast's name can have a significant impact on its success. That's why it's crucial to consider your niche when choosing a name for your podcast.
Your niche is what sets you apart from other podcasters and helps you stand out in a crowded market. It's what defines your content and attracts your target audience. Therefore, your podcast's name should reflect your niche and convey your message clearly to your target audience.
For example, if your podcast is about fitness and health, a name like "The Healthy Lifestyle Podcast" or "Fit and Fabulous" would be more niche-specific than a name like "The Daily Grind."
A niche-specific name not only helps a potential listener understand what your podcast is all about, but it also attracts the right audience – people who are interested in health and fitness.
On the other hand, podcast titles with vague or unrelated names can confuse listeners and make it harder to attract the right audience.
So, take some time to think about your niche and how you want to position yourself in the market before settling on a name. Remember, your podcast's name is the first thing your audience will see, so make sure it accurately represents your niche and sets the right expectations.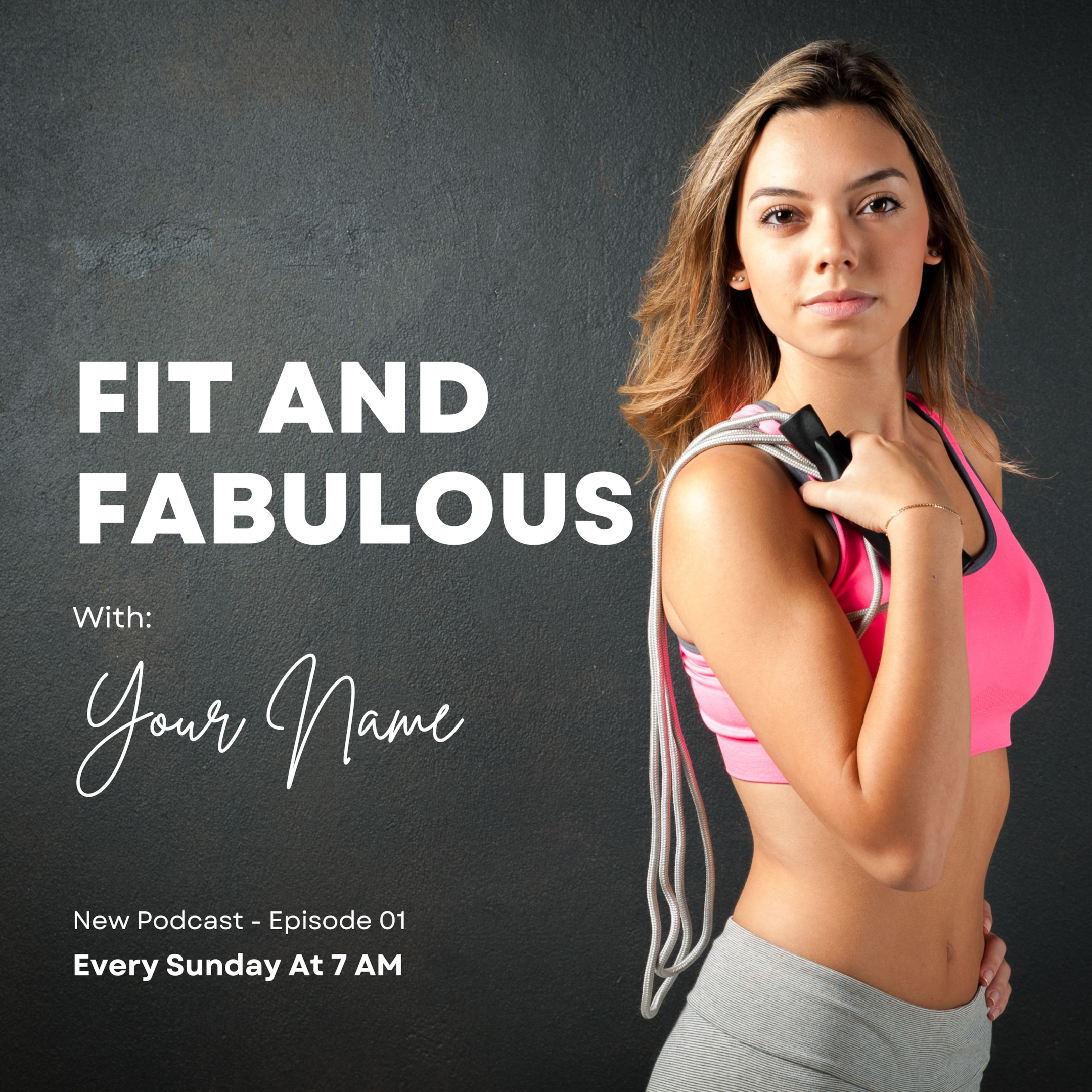 2. How To Name A Podcast – Keep it short and sweet
Short and sweet podcast names are more effective than longer ones because they are easier to remember and say.
And importantly, easier to read it on the podcast logos. An overly descriptive title will be too small to read in the podcast directories on a smartphone or tablet.
I recommend using only 3-4 words.
A catchy and memorable name can also make it easier for your audience to find your podcast and recommend it to others. In addition, shorter names are more versatile and can be used in various forms of marketing such as social media accounts, website URLs, and merchandise.
Popular podcasts with short names include "Serial" "Radiolab" and "Reply All" These show titles have simple yet catchy names that reflect their content and themes. For example, "Serial" focuses on true crime stories told in a serialized format, while "Stuff You Should Know" covers a wide range of informative podcast topics.
Keeping your podcast name short and sweet can make it easier to attract and retain listeners. It's important to choose a name that accurately reflects your podcast's content and theme while also being memorable and catchy.
Take the time to brainstorm ideas and get feedback from others before settling on a final name. Short and catchy podcast names stand out and attract a loyal following.
Check out the shows made by Seven Million Bikes Podcasts to see their names.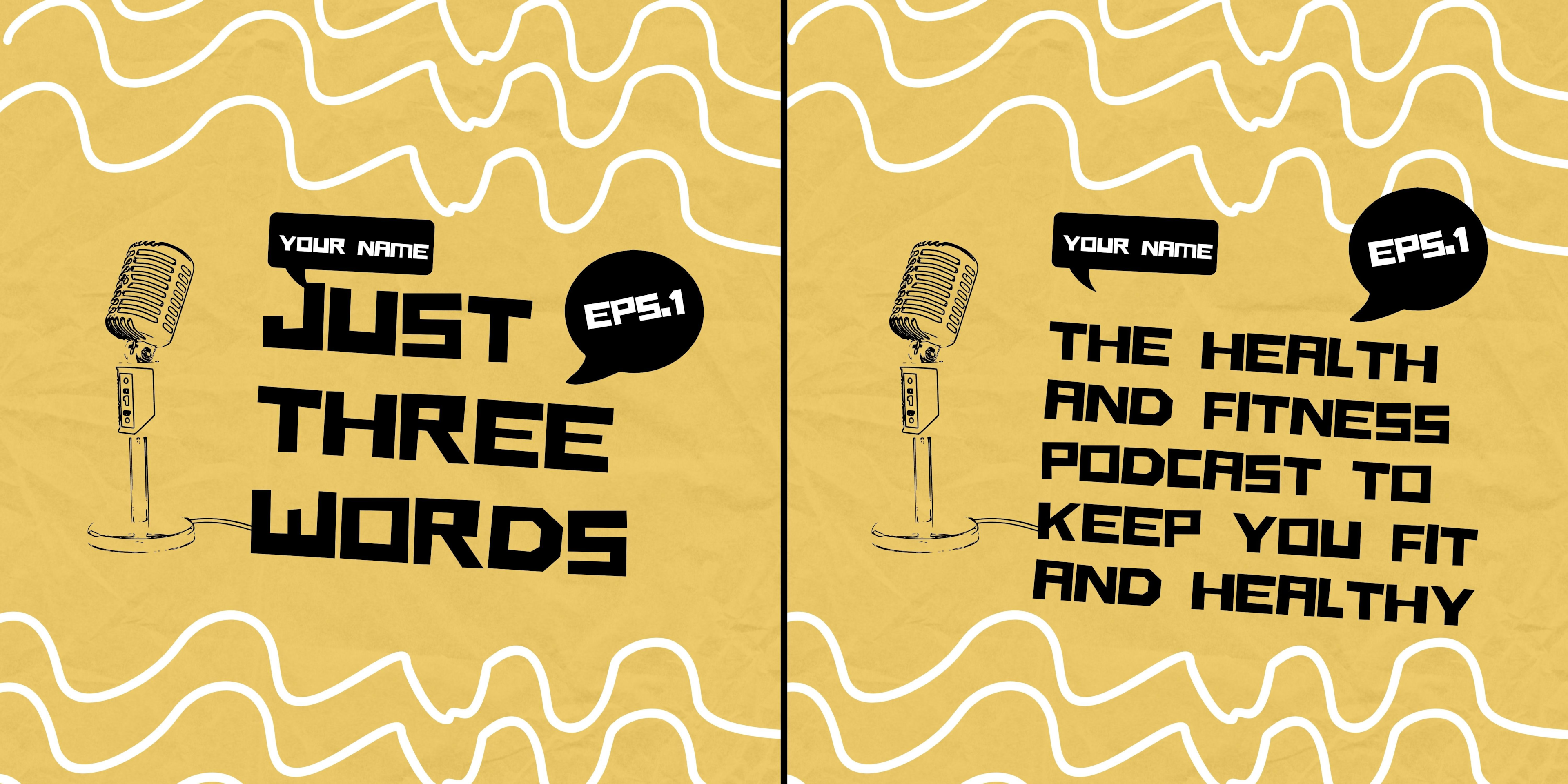 3. How To Name A Podcast – Make it memorable
Have a memorable name that stands out in the sea of thousands of other shows. It can also make it easier for listeners to recommend your podcast to others. A memorable name can create a sense of familiarity and build brand recognition.
So, how do you make your podcast name memorable?
Use alliteration or rhyming words to create a catchy name
Keep it simple and easy to remember
Use humor or puns to make it more memorable
Get your creative juices flowing and come up with a unique name that fits your podcast theme
Test out your potential name with friends and family to get their opinions
"My Favorite Murder," "Radiolab," and "Sounds Like A Cult" are all great examples of podcast titles that are memorable. These names stick in the minds of listeners and make it easy for them to recommend the show to others.
Remember, a memorable name can make a big difference in the success of your podcast. So take your time, be creative, and come up with a name that your listeners will love and remember.
4. How To Name A Podcast – Use a keyword
When choosing a name for your podcast, you not only want it to stand out and be memorable, but you also want people to find it easily on search engines like Google.
That's where keywords come in. By incorporating a relevant keyword into your show title, you can help with podcast SEO (search engine optimization) and make it easier for people to find your podcast.
Google searches are one of the number one ways that people find podcasts.
For example, if your podcast is about vegan cooking, including the word "vegan" in your podcast name can make it more likely to appear in search results when someone types "vegan cooking podcast" into Google or their favorite podcast app.
Here are a few tips for using keywords in your podcast name:
Make a list of keywords related to your podcast's topic or theme.
Use tools like Google's Keyword Planner or Moz's Keyword Explorer to research popular search terms related to your topic.
Don't do too many keywords – you want your podcast name to be catchy and memorable, not just a list of keywords. Google frowns on keyword stuffing.
Consider including a location or specific niche in your podcast name if it fits with your topic, such as "NYC Vegan Cooking" or "The Millennial Investor."
Only use the main keyword.
Don't forget to sprinkle your name, provider name, and episode titles with relevant keywords, as search engines and podcast directories use them to find matches for keyword searches.
Remember, incorporating keywords into your podcast name can help with search engine optimization, but it's also important to make sure your name is simple yet memorable.
By finding the right balance, you can create a name that is both.
Make Podcast Artwork in minutes just like this on Canva! Choose a template or start from scratch, add your podcast title, images, and customize with colors and fonts. Easy!
5. How To Name A Podcast – Check the Availability
When it comes to naming your podcast, checking for availability is essential. Not only does it ensure that you're not infringing on someone else's intellectual property, but it also helps you avoid legal issues down the road.
Here are some tips for checking availability and avoiding any legal problems:
Start by doing a quick Google search to see if anyone else is using the name you have in mind. Make sure to check different variations and spellings to ensure that your name is unique.
Check domain availability. Even if you're not planning on creating a website for your podcast, it's important to make sure that the domain name is available. This can also help you build your brand and create a consistent online presence.
Search the United States Patent and Trademark Office (USPTO) database to see if the name you're considering is already trademarked. This is especially important if you plan on monetizing your podcast or using the name for merchandising.
Consider hiring a trademark attorney to conduct a thorough search and provide legal advice. This can be a bit more expensive, but it can save you from any potential legal troubles down the road.
Remember, choosing a name that's already taken or trademarked can not only cause legal headaches but also confuse listeners who may associate the name with another podcast or brand.
If it's already taken then go back to the drawing board. And sorry, the Joe Rogan Experience and Tim Ferris Show are already taken!
By following these tips, you can ensure that your podcast has a unique and legally safe name.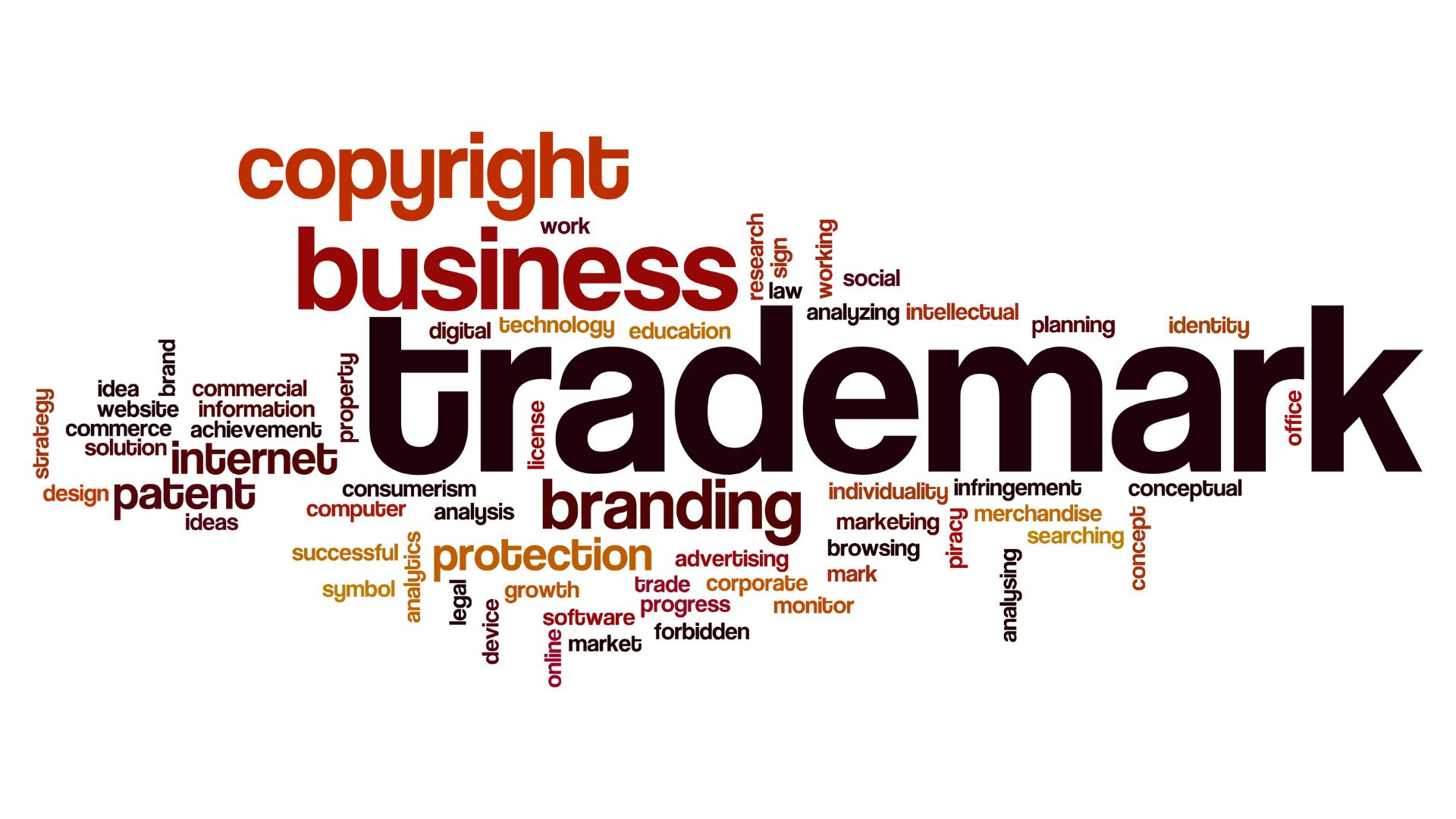 6. How To Name A Podcast – Consider the Visual Impact
A great podcast name doesn't only sound good or is easy to remember. Visual impact is also crucial in creating a memorable podcast name that stands out from the crowd.
Consider using imagery, metaphors, or alliterations to create a strong visual impact with your podcast name.
For example, the podcast "Serial" uses a single word with a bold font that catches the eye and piques curiosity. Another example is "Radiolab," which combines the words "radio" and "lab" to create a unique, visually appealing name.
The color and design of your podcast logo can also play a role in its visual impact. Choose colors that align with your podcast's theme and use fonts that are easy to read and visually pleasing.
In addition, consider how your podcast name will look and sound when shared on social media and other platforms. A shorter, visually appealing name is more likely to be shared and recognized by potential listeners.
Ultimately, a podcast name with a strong visual impact can help your show stand out in a crowded market and make a lasting impression.
7. How To Name A Podcast – Keep it unique
Uniqueness can be a game-changer. A unique name helps you stand out from other podcasts and gives it a memorable and distinct identity. A unique name can also help you create a brand and develop a loyal fan base.
So how do you come up with a unique name for your podcast? Here are some tips:
Brainstorm: Take some time to brainstorm ideas for your podcast name. Write down as many ideas as possible, even if they seem silly or impractical at first.
Avoid common words: Try to avoid common words or phrases that are overused in the podcast world. Instead, think outside the box and come up with something original and unique.
Use puns or wordplay: Using puns or wordplay can add a fun and playful element to your podcast name. This can help make your podcast more memorable and engaging.
Consider combining words: Combining two or more words to create a new word can also help you come up with a unique and memorable name. Just make sure that the combined words make sense and are easy to remember.
Don't rely heavily on your business name or existing brand but use it to inspire you.
A unique name can help your podcast stand out and attract listeners. So take the time to come up with a name that is original and memorable, and that reflects the personality and content of your podcast.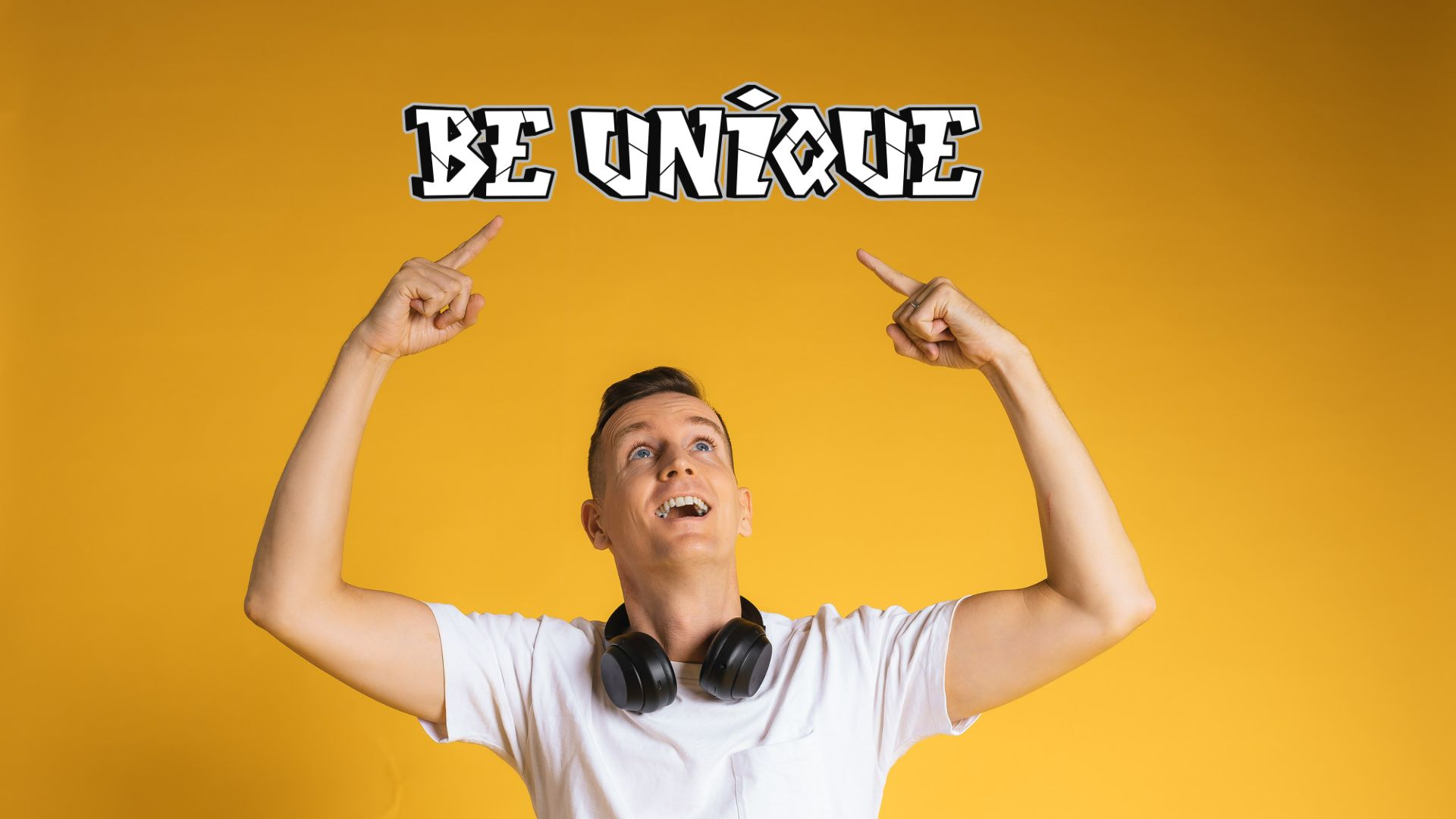 8. How To Name A Podcast – Get feedback
Getting feedback from others before settling on a podcast name is crucial. It allows you to get a fresh perspective and discover potential flaws in your ideas. Plus, it helps you ensure that your name resonates with your target audience.
Talk to family, friends, colleagues, or even online communities about a few ideas you have. When getting feedback, make sure to ask for constructive criticism that highlights both the strengths and weaknesses of your name ideas. Consider their opinions, but also trust your instincts and stay true to your vision.
Your podcast name is ultimately a reflection of your brand and the content you produce.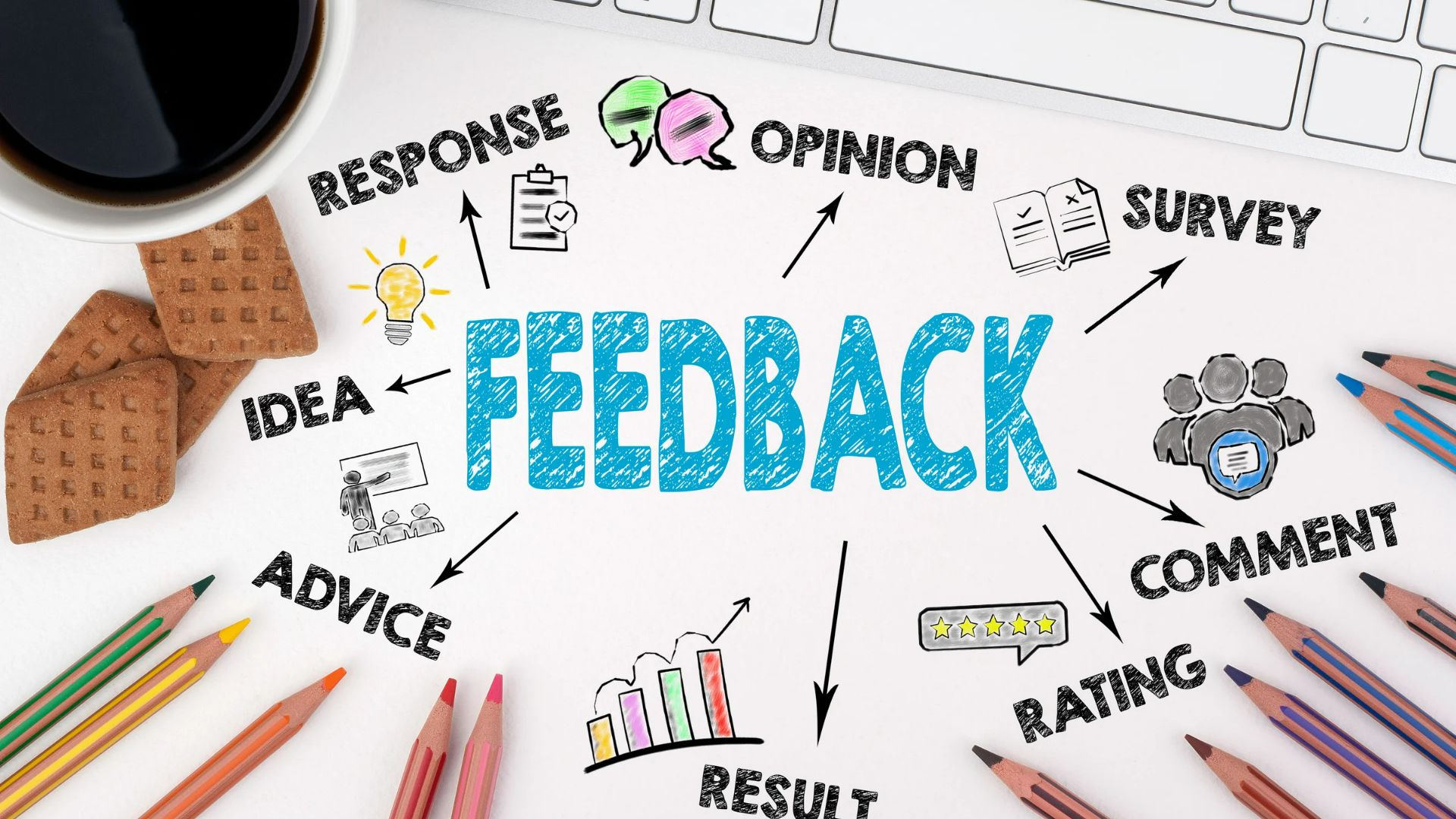 9. How To Name A Podcast – Be flexible
It's important to remember that your podcast name isn't set in stone. As your podcast grows and evolves, your name may need to change to better reflect your content or audience. Don't be afraid to remain flexible and open to adjustments.
If you feel like your name isn't resonating with your audience, or you've received feedback that it's not quite right, it's okay to make changes. Just be sure to communicate the change clearly to your audience and update all of your branding and marketing materials accordingly.
When making adjustments to your name, consider the same factors you did when choosing the original name: is it memorable, unique, and aligned with your niche? Seek feedback from others to ensure that the new name resonates with your audience and reflects your podcast's content.
Your podcast name is a key part of your brand identity, so don't be afraid to make changes if necessary to ensure it accurately reflects your content and resonates with your audience.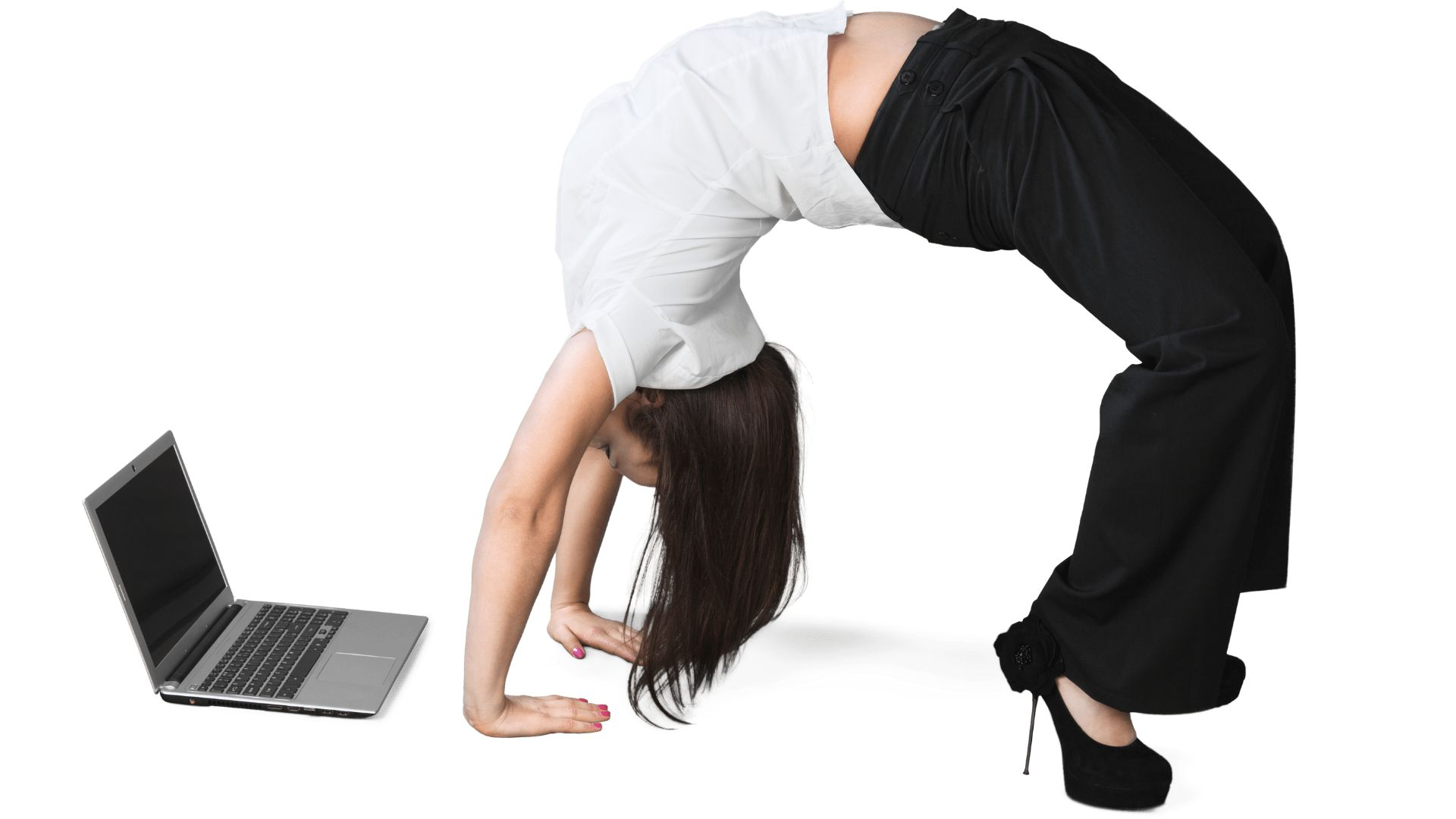 10. How To Name A Podcast – Make It Easy to Spell
One more important tip when choosing a podcast name is to make sure it's easy to spell and pronounce. You want potential listeners to be able to find your podcast easily and recommend it to others without struggling to remember or spell the name.
The name will appear in almost every part of your podcast, in the artwork, the podcast intro and outro, or on your page/website's name. A complicated or confusing name may deter potential listeners from giving your podcast a chance.
TIP: don't use special characters. For EXAMPLE: S3V3N M1771ON 37KE5 instead of Seven Million Bikes
A good podcast name is simple, easy to remember, and easy to pronounce. This will not only make it easier for people to find and remember your podcast but also increase the chances of it being shared and recommended by word of mouth.
And obviously don't use offensive words if you want to be easily visible on places like Apple Podcasts.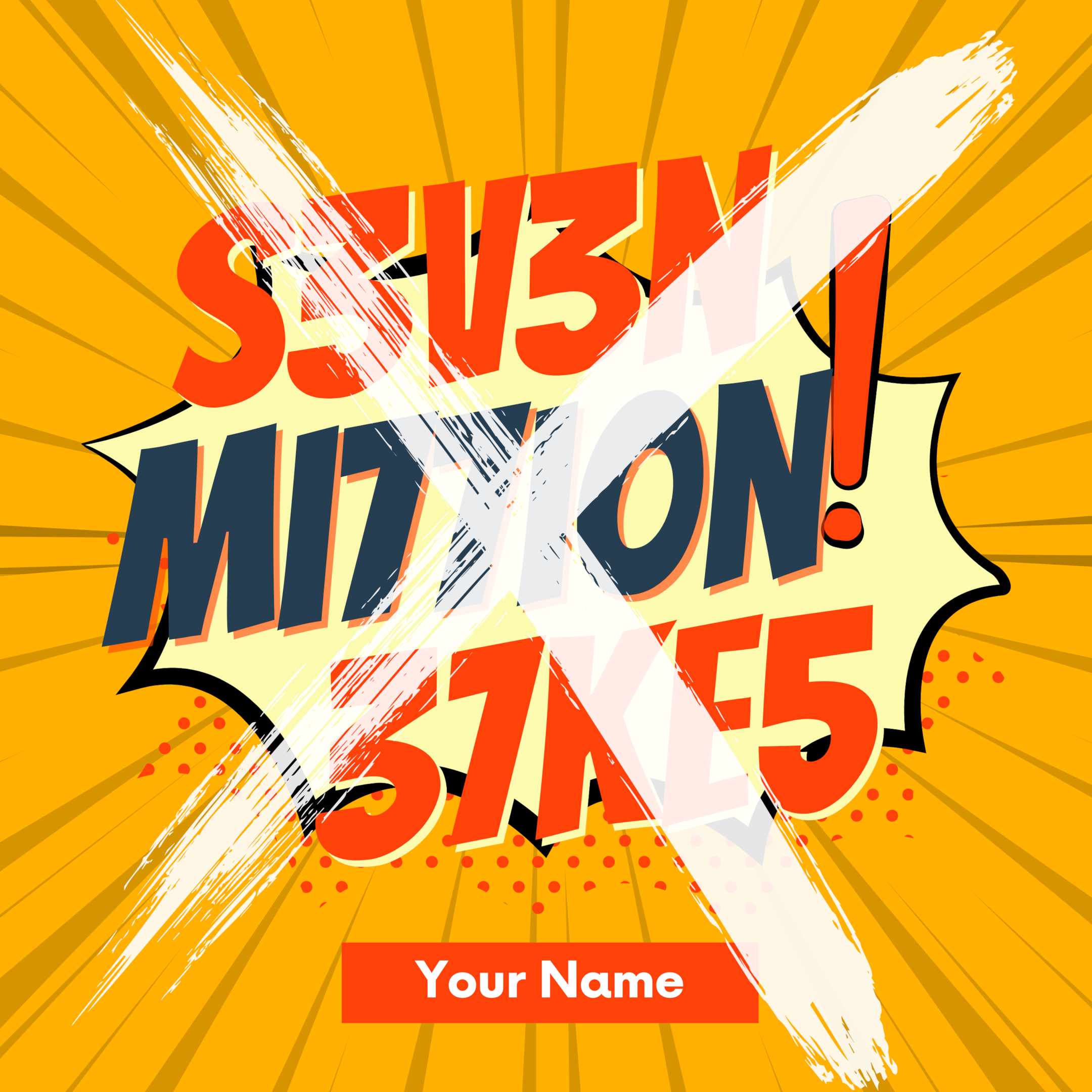 How To Name A Podcast – Good luck!
Congratulations on embarking on your podcasting journey!
Remember, choosing a name is an important step in building your brand and attracting your ideal audience.
By following these tips;
considering your niche
keeping it short and sweet
making it memorable
using keywords
checking for availability
considering visual impact
getting feedback
and remaining flexible
you can create a name that is unique, catchy, and effective.
But also avoid these common and not-so-common mistakes;
Use the word podcast if your show is not about podcasting
Use offensive language
Use special characters
Don't use the same name as another podcast
Don't use a podcast name generator without then following all these tips too
Don't be afraid to brainstorm and try out different options, and don't be too hard on yourself if it takes time to come up with the perfect name.
Most importantly, have fun and enjoy the process!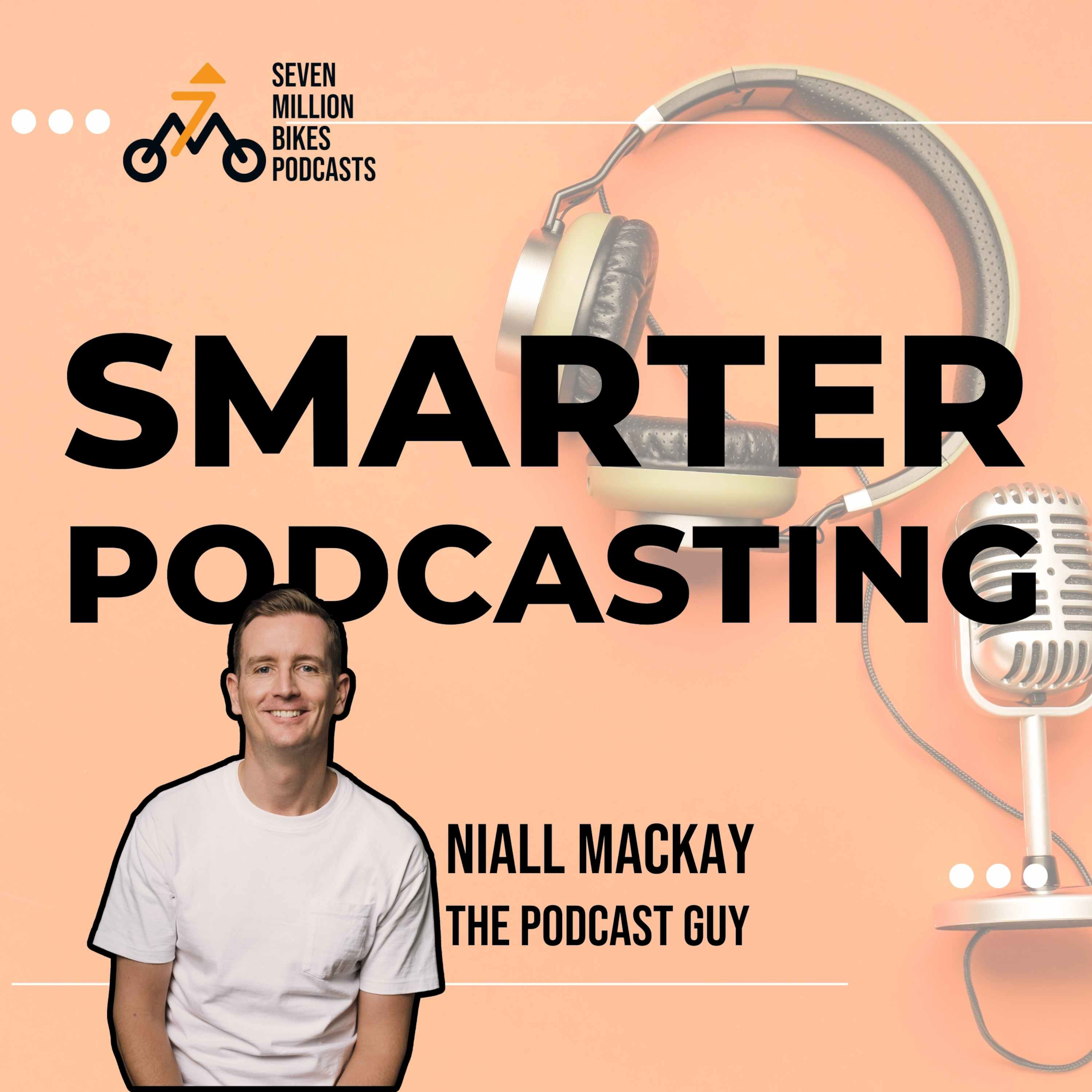 Need help with your podcast?
Looking to take your podcast to the next level? Look no further than Niall Mackay, the podcast guy and founder of Seven Million Bikes Podcasts. With years of experience in the industry and a passion for producing high-quality content, Niall has what it takes to make your podcast a success.
Don't settle for a mediocre podcast that fails to engage your audience. With Niall's help, you can create a podcast that not only entertains but informs and inspires your listeners.
So what are you waiting for? If you have any more questions then contact Niall today and take the first step towards producing the podcast of your dreams!