As more individuals and businesses join the podcasting world, the demand for an efficient and user-friendly podcast maker app has surged. But with a myriad of options available in the market, how do you navigate this sea of choices and find the perfect fit for your podcasting aspirations?
I'm Niall Mackay, founder of Seven Million Bikes Podcasts. When I started in 2019 podcasting had not yet experienced the boom it is going through now. The amount of tools and software was much less than today, and mostly designed for music production but used by podcasters. Now there are many tools like Descript that have been made specifically for podcasts.
Creating podcasts indeed requires a significant amount of effort and the right set of tools, and a podcast maker plays a vital role in simplifying and streamlining the entire podcast production process.
It streamlines the entire production process, from recording and editing to publishing your podcast on major platforms like Google Podcasts, Apple Podcasts and Spotify, making it easier for creators to focus on content creation and building a loyal audience.
Let's get started to find out the top 10 Podcast-maker Apps that will enhance your podcast creation experience.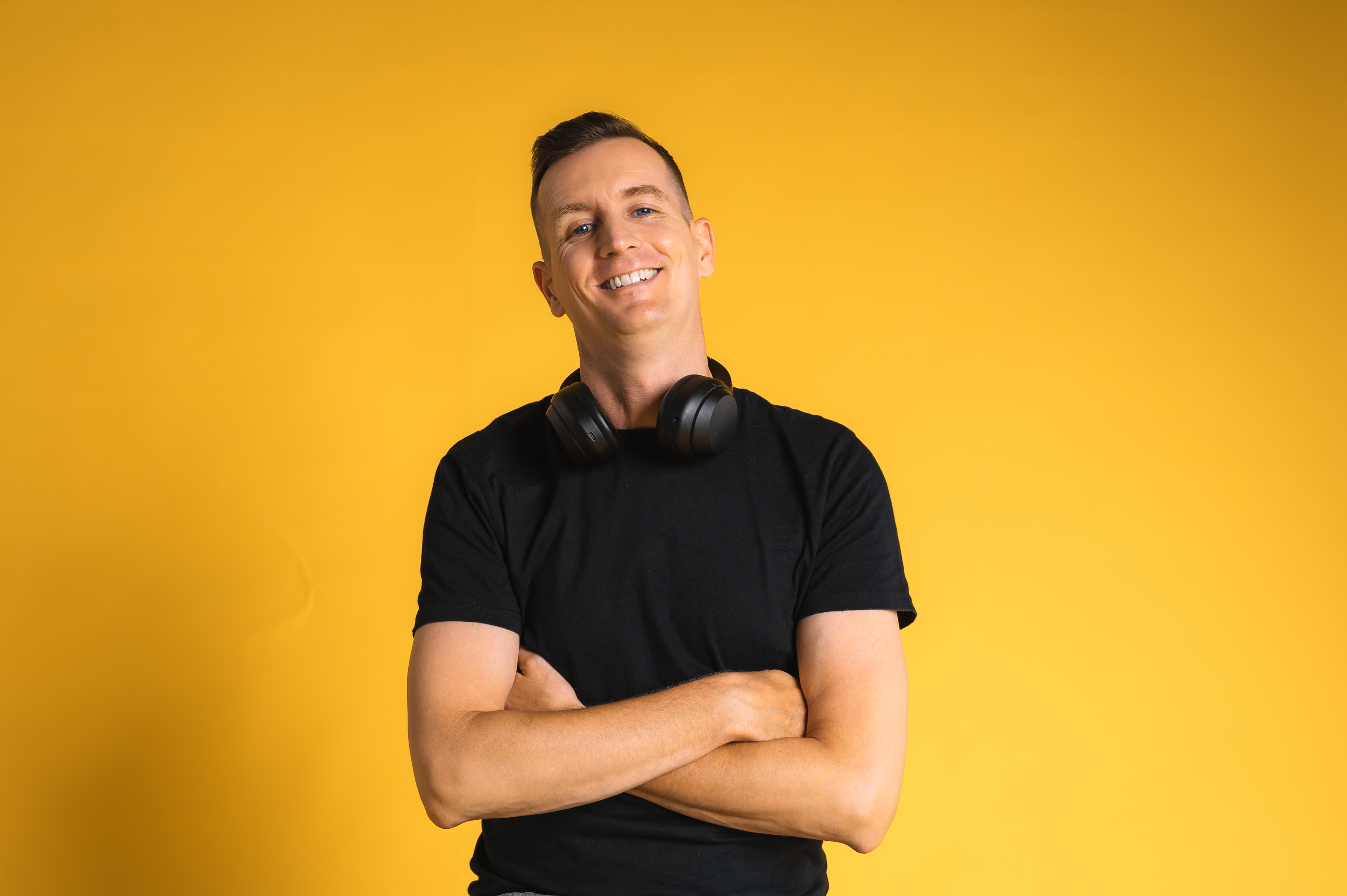 Understanding Podcast-Making Tools
A podcast maker is a software application or tool designed to assist creators in producing and publishing podcasts. It offers a suite of features and functionalities that streamline various aspects of podcast production, from recording and editing to hosting and distribution. With user-friendly interfaces and automation capabilities, podcast makers cater to both beginners and experienced podcasters, enhancing the overall podcasting experience.
Let's see what these podcast-making apps can do to help podcasters in producing podcasts.
Recording
Recording is the foundation of producing high-quality podcasts and the recording quality is essential for creating engaging podcasts. Podcast maker apps offer various recording options to cater to different scenarios.
They allow hosts and guests to capture audio content. They offer options for remote or local recording and some support multi-track recording for interviews or discussions with multiple participants.
Editing
Editing is a critical aspect of podcast production, and podcast makers come equipped with a suite of editing tools to refine your audio files.
Creators can trim, cut, and rearrange audio segments, removing any mistakes or long pauses. They can also adjust volume levels, add fade-ins and fade-outs, and implement sound effects, and background music to create a polished and professional final product.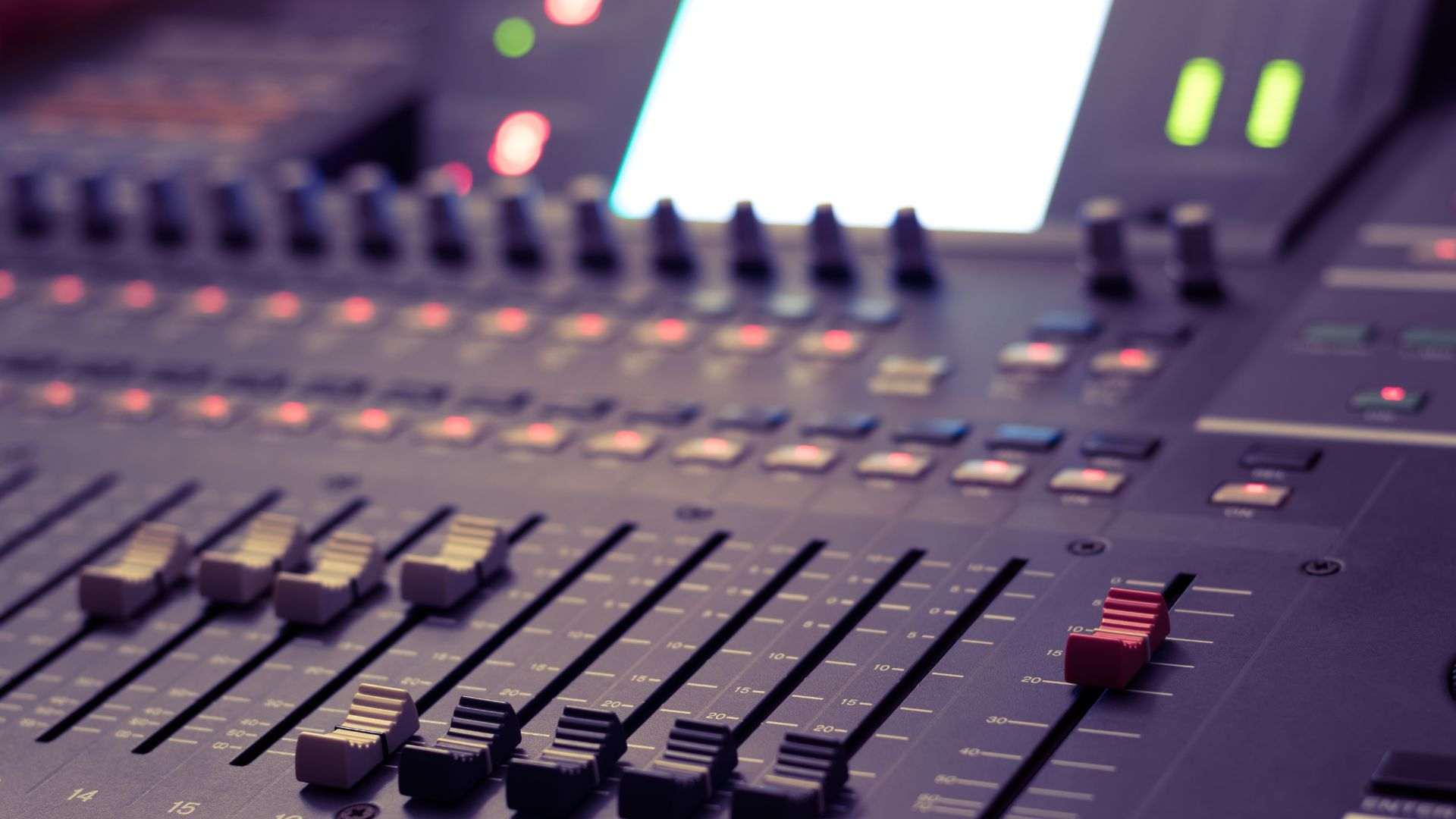 Hosting and Distribution Options
Some podcast makers offer built-in distribution and hosting services, allowing creators to store their podcast episodes and distribute them directly from the platform.
Alternatively, they integrate with popular podcast hosting platforms, facilitating easy distribution across various podcast directories and platforms. Simplified hosting and distribution ensure that the podcast reaches a broader audience and gains visibility in the podcasting community.
Analytics and Insights
Many podcast makers offer analytics and insights that provide valuable data on audience engagement, behavior, and demographics. Creators can access information such as download numbers, listener retention, and geographic distribution, allowing them to make data-driven decisions to improve their content and better understand their audience.
Automation and Time-Saving Features
Podcast makers often include automation features that streamline repetitive tasks, such as audio cleanup, creating a podcast transcript, and file conversions. These time-saving features allow creators to produce episodes more efficiently, reducing manual work and speeding up the production process.
Top 10 Podcast Makers- Software
These software will give you all the tools you need for seamless podcast production.
1. Descript – My Top Recommendation
Descript is always on my favorite software list. I use it in almost every step as it offers all the necessary features from mixing, and editing to publishing tools.
Since Descript operates primarily as a web-based application, it relies on an internet connection to synchronize your projects.
Editing
Edit a podcast with Descript is so easy because Descript offers unique text-based audio editing that allows you to edit your podcast by simply editing the text transcript. You can easily cut, copy, paste, and rearrange your audio by manipulating the text, making it incredibly intuitive and user-friendly.
Descript supports multitrack editing, allowing you to work with multiple audio tracks simultaneously. This is particularly useful for podcasts with interviews or discussions involving multiple participants.
Sound Effects and Music Integration
Descript provides a library of sound effects and music that you can easily add to your podcast episodes. This feature allows you to enhance the overall listening experience and add creative touches to your content.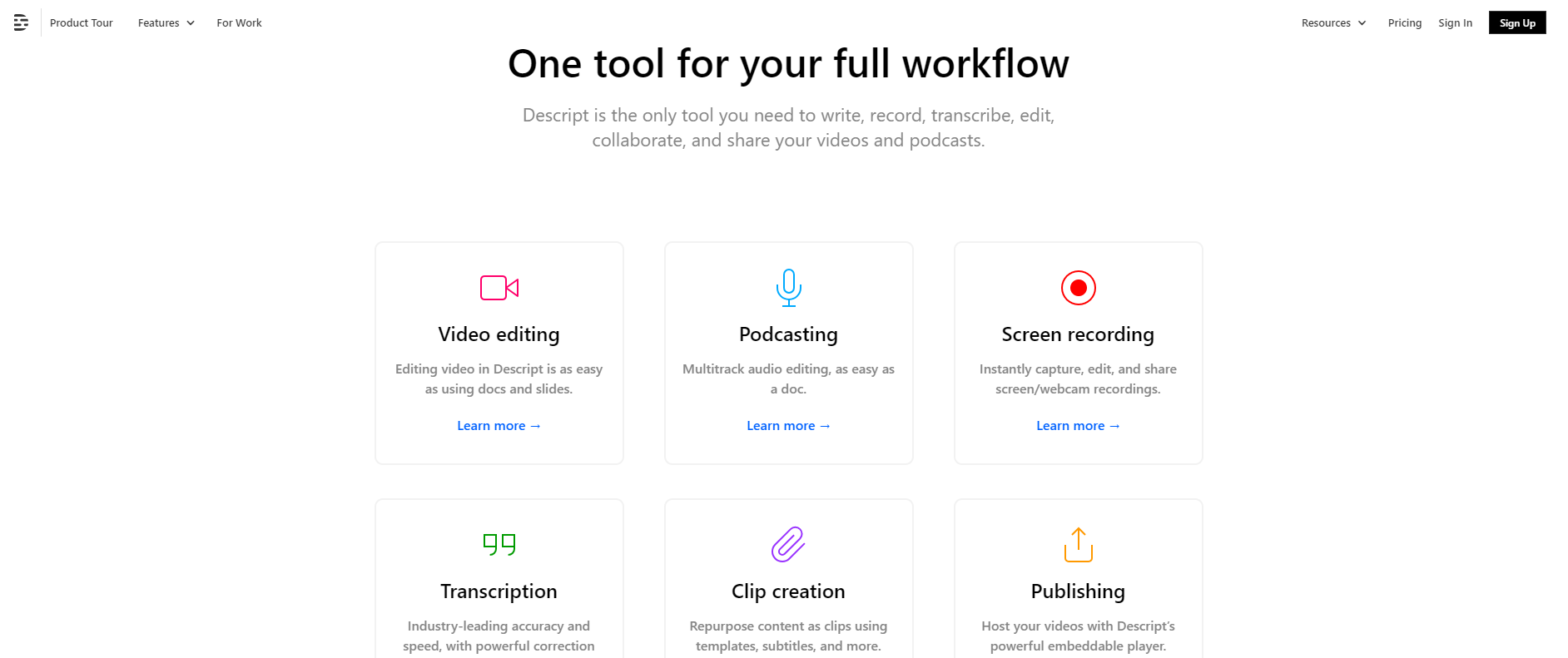 Automatic Transcription
Descript automatically transcribes your podcast audio files, creating a written transcript of your episodes. This transcription not only assists with editing but also enhances accessibility and SEO, as the content becomes searchable and can be used as show notes.
Publishing And Corporation Tools
Descript integrates seamlessly with popular podcast hosting platforms, making it easy to export and publish your edited audio directly to platforms like Apple Podcasts and Spotify. You can share your project with others, and they can edit the text-based script and contribute to the podcast's creation.
2. Audacity
Another popular podcast-making app is Audacity. It is a free, open-source audio editing software that has gained immense popularity for its robust features and flexibility.
Additionally, Audacity supports third-party plugins, expanding its capabilities and giving you access to a vast library of audio effects.
Recording
With Audacity, you can record audio directly from your microphone, line-in, or other input sources. It provides real-time monitoring, making it easy to ensure your audio levels are optimal during recording.
Editing
Variety of built-in audio effects, such as EQ, compression, and reverb.
Multi-track editing, allows you to work with multiple audio tracks simultaneously.
Easily remove background noise, correct mistakes, and perform precise edits to create professional-quality podcasts.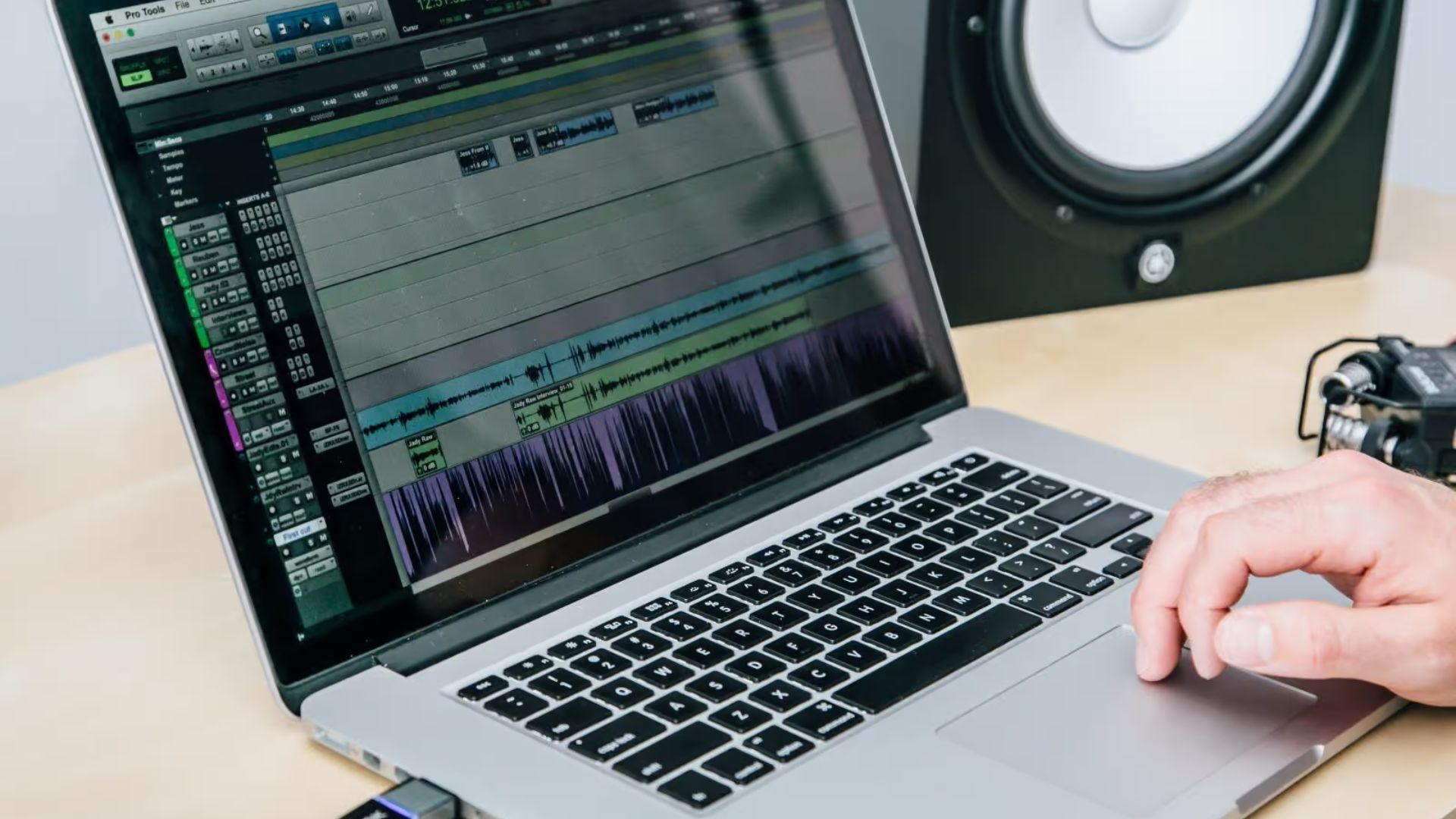 Additional Support
File Format Support
Cross-Platform Compatibility
Open-Source Community
3. Garage Band
GarageBand is a popular digital audio workstation (DAW) developed by Apple Inc. It is a versatile and user-friendly software that allows users to create, edit, and produce music, podcasts, and audio projects.
As other podcast maker apps, Garage Band provides basic features like recording and editing audio files. Besides, there are some outstanding features that make it a great tool for iOS users.
Smart Instruments
Create impressive music compositions
Drummer and Drummer Loops
Multi-Touch Support
GarageBand takes advantage of the multi-touch capabilities of iOS devices, allowing users to play instruments, adjust settings, and edit tracks with intuitive gestures. This touch-optimized interface enhances the user experience and makes music creation more interactive.
Audacity vs Garageband: What To Use For Podcast Editing is a common question, read my post to find the software that suits you the best.
4. Spotify For Podcasters
Spotify For Podcasters is a popular podcast maker app and hosting platform known for its user-friendly interface and extensive features. It has gained significant traction among both beginner and experienced podcasters due to its simplicity and the ease with which it allows users to create, edit, and distribute podcasts.
Recording Features
Multi-Participant
Recording Calls and Remote Guests
Record both audio and video podcast
Pause and Resume Recording
Distribution and Monetization
One of Spotify For Podcasters' standout features is that you can use music on your podcast as long as it is in the Spotify Library. BUT… your podcast cannot be featured on any other podcast app, only Spotify. This will severely limit the reach of your podcast.
Spotify For Podcasters provides a "Listener Support" feature and many other monetizing options, which will answer your question "How to monetize podcast on Spotify" allowing your listeners to contribute to your podcast financially through monthly donations. It ensures money transparency in the monetization process by providing creators with insights into their earnings and performance.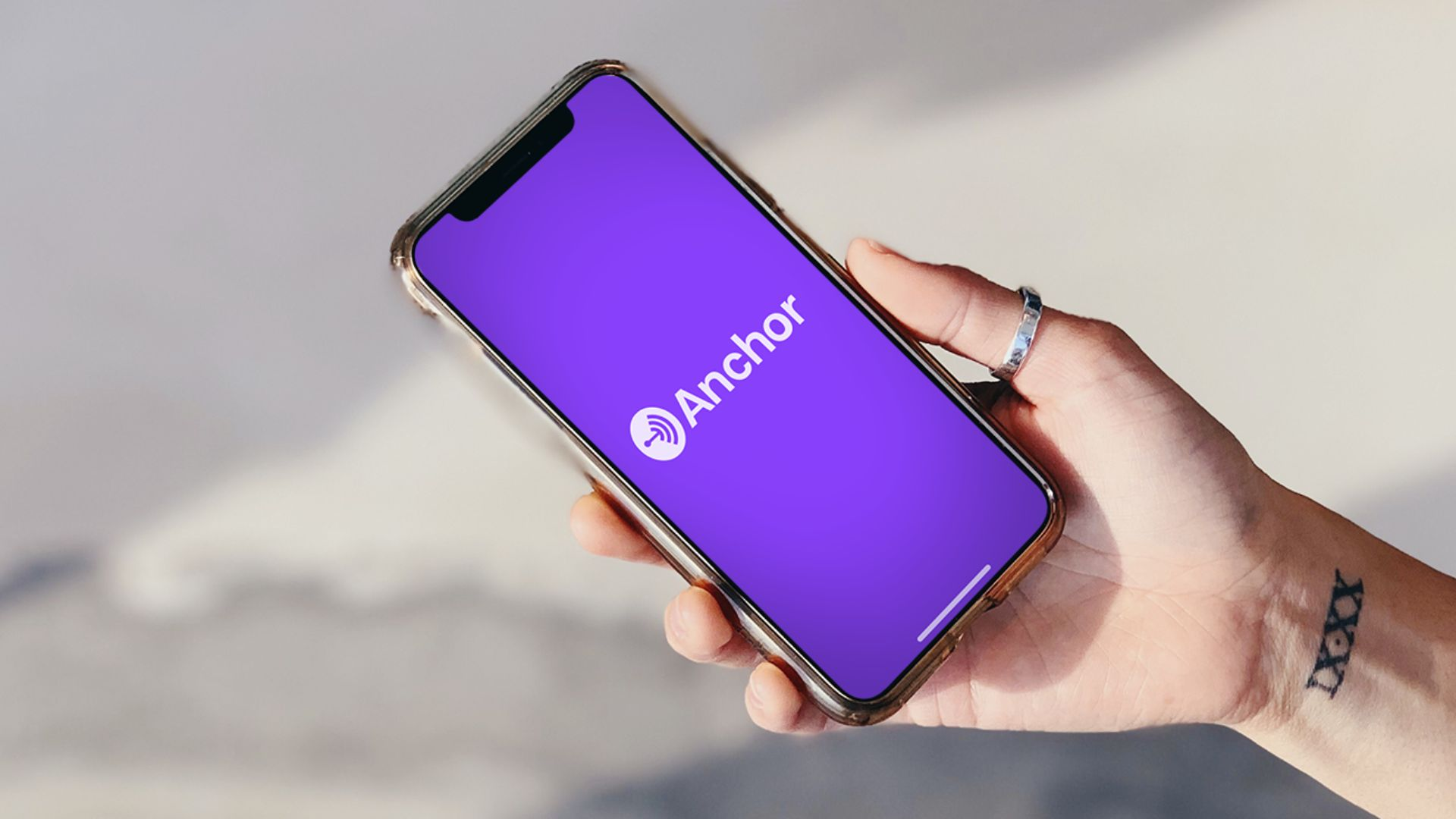 5. Speaker Studio
Spreaker Studio is a powerful podcast maker app and studio platform that offers a range of features for podcasters and live streamers. Whether you're a beginner or an experienced content creator, Spreaker Studio provides tools to record, edit, and broadcast your podcasts with ease.
Live Streaming
Podcasters can engage with their audience in real time by hosting live shows, taking listener calls, and interacting through the integrated chat function. This makes Spreaker Studio an excellent choice for podcasters who want to build an active and engaged community.
Editing
Sound and music: The app offers a collection of sound and effects, a music library, allowing users to add background music or sound effects to their podcast to create a more immersive listening experience.
Tools: You can trim, cut, and adjust volume levels to create polished and professional-sounding episodes.
Monetizing
The app allows seamless integration with social media platforms, enabling you to promote your podcast episodes and live shows to a broader audience.
You can also insert ads into your episodes and earn revenue through the Spreaker Revenue Program.
Top 10 Podcast Makers- Website And Tools
6. Alitu: The Podcast Maker Tool
Alitu is a web-based podcast-maker tool that simplifies the entire podcasting process, from recording to publishing. It offers features like automatic audio cleanup, EQ, compression, noise reduction, and more, ensuring your podcast sounds professional without the need for audio production expertise.
Alitu also provides editing tools, the ability to add music and transitions, and easy episode building. Additionally, it offers hosting and transcription options, making it an all-in-one solution for podcasters.
7. Podbean
Podbean is a popular podcast hosting platform that also offers podcast creation and publishing tools. It provides a user-friendly interface, unlimited hosting, and monetization options for podcasters.
With Podbean's podcast app, users can record and edit podcasts, mix in music, and take listener calls during live shows. It also facilitates seamless distribution to major podcast directories and provides detailed analytics to track performance.
Buzzsprout is a popular web-based podcast hosting platform that offers a range of tools and features to simplify the podcasting process.
You can upload, publish, and distribute their podcast episodes through the Buzzsprout website. It also provides podcast analytics, monetization options, and seamless integration with various podcast directories.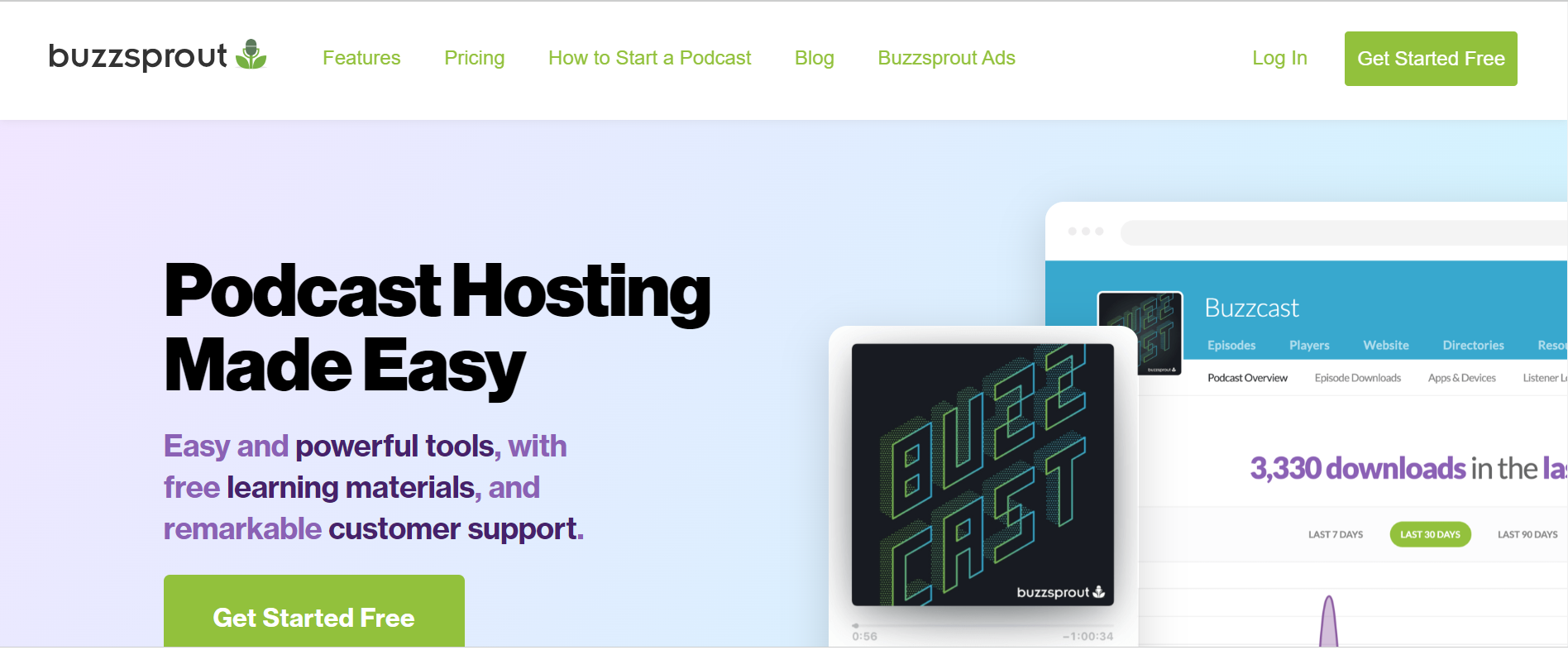 9. SquadCast
SquadCast is another web-based podcast recording platform that prioritizes audio quality and ease of use. It provides studio-quality audio recording for remote interviews, making it ideal for podcasters looking to maintain professional audio standards. SquadCast allows real-time editing, automatic backups, and supports post-recording production features.
10. Zencastr
Zencastr is a web-based podcast recording tool designed for high-quality remote interviews and collaborations. It offers individual audio tracks for each participant, ensuring crystal-clear sound quality. Podcast hosts can record, edit, and mix their podcast episodes directly on the platform. Zencastr also integrates with popular podcast hosting services for seamless distribution.
Top 10 Podcast Makers- A Wrap-Up
Podcast makers play a vital role in simplifying and streamlining the production process, making it accessible to a broader range of content creators.
These tools and software offer a diverse array of features, from recording and editing capabilities to hosting, distribution, and even monetization options. Whether you're a seasoned podcaster or a beginner, choosing the right podcast maker can significantly impact the quality and success of your podcast.
Ultimately, the best podcast maker for you will depend on your specific needs, budget, and technical expertise. Whether you prioritize ease of use, high-quality audio, live streaming, or advanced editing features, there's a podcast maker out there to cater to your requirements.