Podcasters, whether they've been around the block or are just starting out, are always on the lookout for fresh ways to get their message out there and connect with their fans. And guess what? In the sea of social media platforms, there's one big player that stands out—Facebook! Let's figure out how to promote your podcast on Facebook in this post!
I'm Niall Mackay, founder of Seven Million Bikes Podcasts. As a founder and a podcast host, I have tried many different methods to help my show reach a wider audience. Among marketing and promoting strategies, I realized that using social media is an easy and effective one.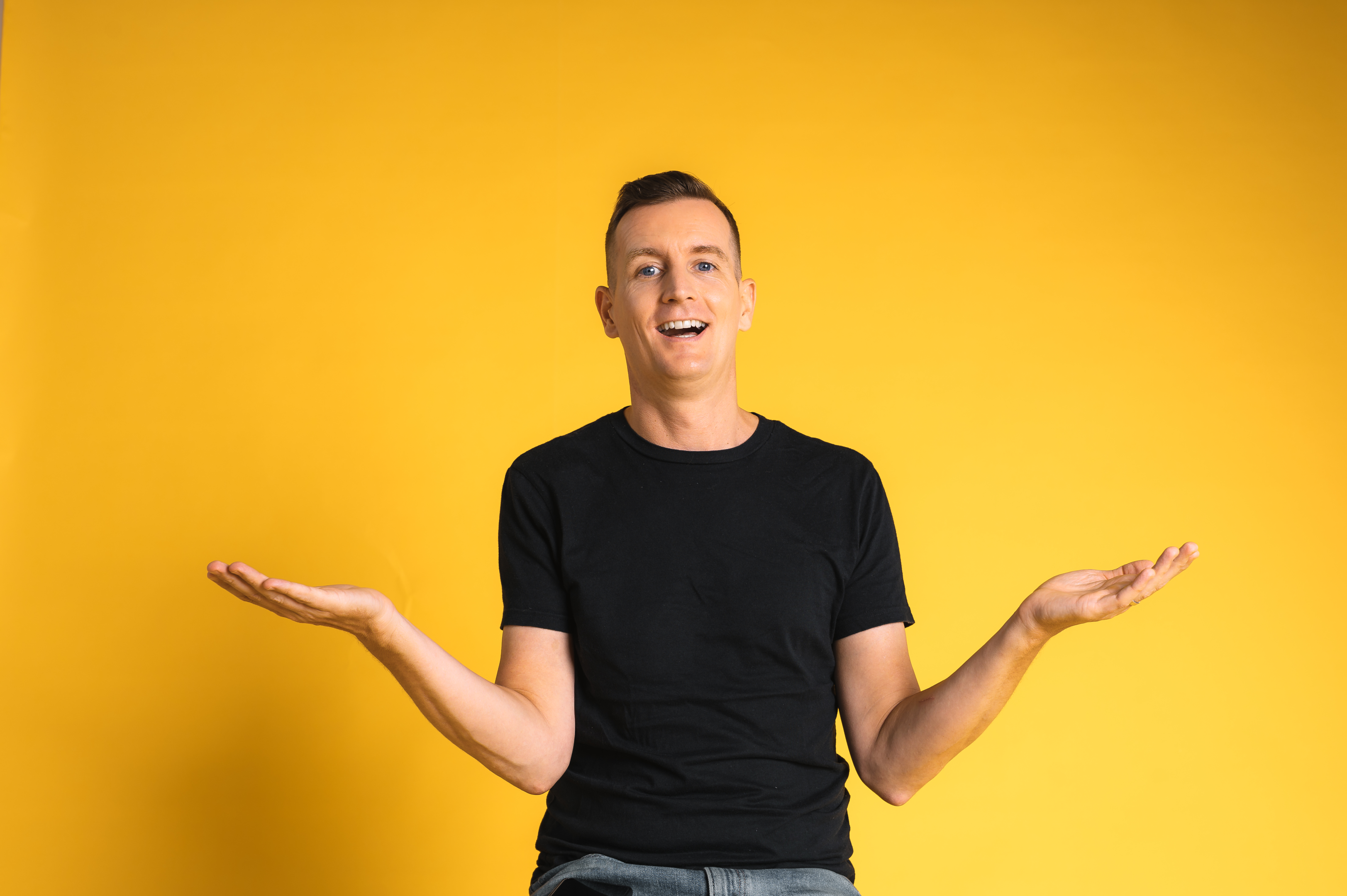 Facebook, well, it's like the superstar of social media, right? I mean, practically everyone and their dog is on it. And if you're a podcaster looking to get your voice out there, you might want to pay some extra attention because Facebook has got some seriously cool stuff going on.
Today, I will share some tactics and tips to make your show shine on Facebook!
Why Facebook Is A Good Choice
Promoting your podcast plays an important role in your podcast's success. There are various marketing strategies such as podcast email marketing, podcast advertising, and of course, social media.
Promoting a podcast on social media is not a new strategy in today's digital landscape, and almost every successful podcast boasts its own dedicated social media accounts. But do you know how to promote podcasts on social media to harness the full potential of these platforms? Let's get started with the most popular one – Facebook.
Unrivaled Reach
The Facebook app boasts a colossal user base of nearly 3 billion active users worldwide (monthly active users). This extensive reach makes it a goldmine for podcasters seeking to expand their audience. By adding your podcast to Facebook, you tap into a vast pool of potential listeners, increasing the likelihood of attracting new fans. It's a numbers game, and with Facebook's massive reach, you're bound to discover fresh ears eager to tune into your podcast.
Diverse Content Formats
Facebook is a multimedia playground, accommodating various content formats to captivate your audience. As a podcaster, you're not limited to audio-only promotions. Your posts can appear on the news feed in many different formats:
Eye-catching visuals
Engaging videos
Thought-provoking articles
Live streaming sessions
This diversity allows you to craft an immersive experience for your listeners, offering them more than just a new podcast episode. It's an opportunity to showcase your podcast's personality and connect with your audience on multiple levels.
When you add your podcast to Facebook, your audience can do more than just listen; they can like, comment, share, and discuss your episodes. This two-way communication fosters a deeper connection with your listeners, turning them into dedicated fans.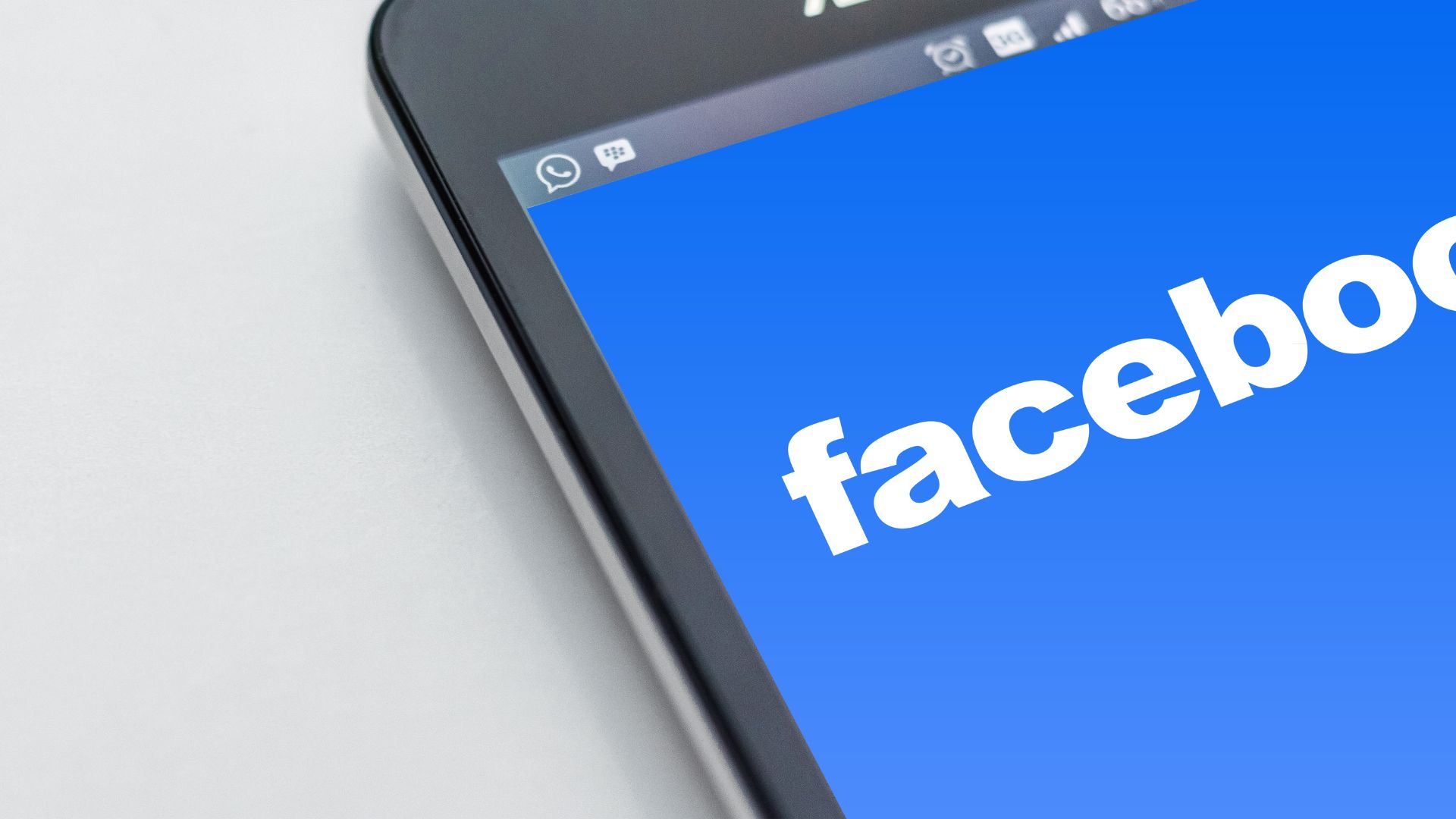 Outstanding Features
Facebook offers an array of features tailored to podcast promotion. Remember to stay updated with the new features to achieve the best result.
Creator Studio
Facebook's Creator Studio is a powerhouse for podcasters. It provides a centralized hub for managing both your Facebook and Instagram content. From here, you can schedule posts, track performance metrics, and even cross-promote your podcast on Instagram seamlessly. This time-saving tool simplifies content management and allows you to focus on creating compelling podcast content.
Events Feature
Hosting events related to your podcast is a fantastic way to engage with your audience and attract new listeners. Facebook's Events feature lets you create and promote podcast-related events, whether it's an episode release party, live Q&A with a guest, or a virtual meetup. The automatic notifications ensure your audience stays informed, increasing event attendance.
Facebook Ads
While some podcasters may be wary of paid advertising, Facebook Ads can be a potent tool when used wisely. With advanced targeting options, you can pinpoint your ideal audience, ensuring your podcast reaches the right ears. Additionally, the Facebook pixel allows you to track ad performance and optimize your campaigns for better results. It's an effective way to boost your podcast's visibility and grow your listener base.
Facebook Groups
The world of Facebook Groups is teeming with potential podcast listeners. You can take a dual approach to leverage these communities. First, consider creating your own Facebook Group dedicated to your podcast. This creates a close-knit community where you can interact directly with your most dedicated fans. Second, participate in relevant existing groups within your podcast's niche. Engage with discussions, offer valuable insights, and subtly promote your podcast when appropriate.
Messenger Rooms
Just like live audio rooms, Facebook's Messenger Rooms feature allows you to turn your virtual room into a co-hosted Facebook Live session. You can invite up to 50 people to join the conversation. This feature is perfect for panel discussions, expert interviews, or collaborative content creation. It enhances engagement and broadens your podcast's reach.
How To Add And Promote Your Podcast on Facebook
Create a Facebook Business Page
Setting up a dedicated Facebook Business Page for your podcast is the first and crucial step. Choose an appealing profile picture and an engaging cover photo that represents your podcast's theme or branding. In the "About" section, provide a concise yet compelling description of your podcast, including your podcast's website link if you have one. A well-optimized Facebook Page will make a strong first impression on the target audience.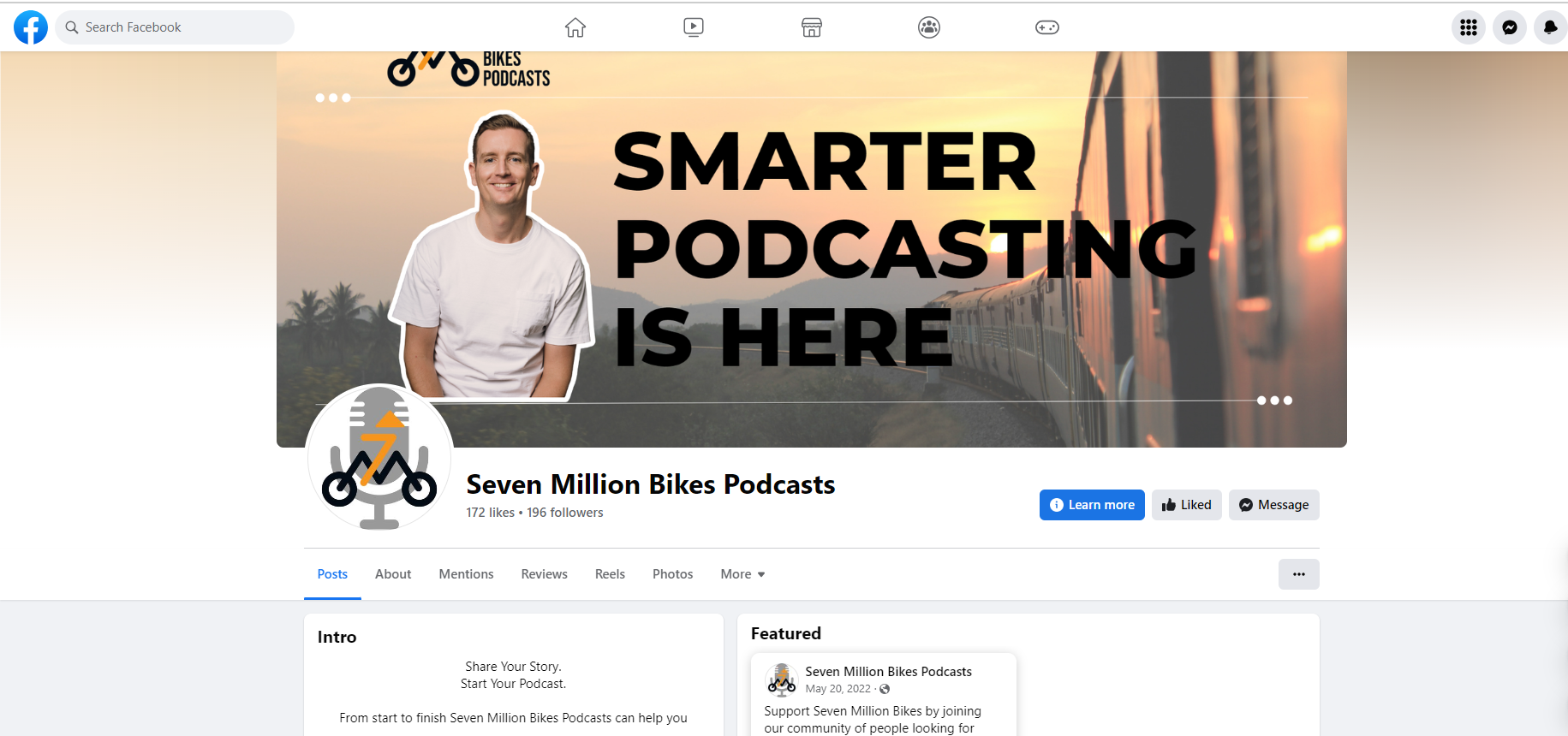 Optimize Your Facebook Page
Your Facebook Page should be a hub for your podcast's online presence. Regularly update it with fresh content, including episode updates, engaging visuals, and behind-the-scenes posts. Use call-to-action buttons strategically to guide visitors to take specific actions, such as listening to your podcast or visiting your website.
Explore Facebook Ads
If you're looking to reach a specific target audience, consider setting up Facebook Ads. These ads can be finely tuned to reach users based on demographics, interests, and behavior. Experiment with boosted posts or targeted ad campaigns to raise awareness about your podcast and attract new listeners.
If you can run the ads on your own, you can follow these steps:
Understanding Facebook Ads: Familiarize yourself with Facebook Ads Manager and its various features. Facebook offers comprehensive resources, including guides and tutorials, to help you get started.
Ad Creatives: Create visually appealing ad creatives. This may include eye-catching images or videos that resonate with your target audience. Highlight the value of your podcast and include a clear call to action.
Ad Copy: Craft compelling ad copy that complements your visuals. Use persuasive language and concise messaging to encourage clicks and engagement.
Ad Scheduling: Determine when your ads will run. You can schedule them for specific days and times to maximize their visibility when your target audience is most active.
Ad Testing: Run multiple ad variations to A/B test different creatives, copy, and audience segments. Monitor the performance of each variation and optimize accordingly.
If you don't have enough time to invest, you can hire a professional. Digital marketing professionals have expertise in running effective ad campaigns. They can optimize your ads for better results. Outsourcing ad management frees up your time to focus on creating podcast content and other essential tasks.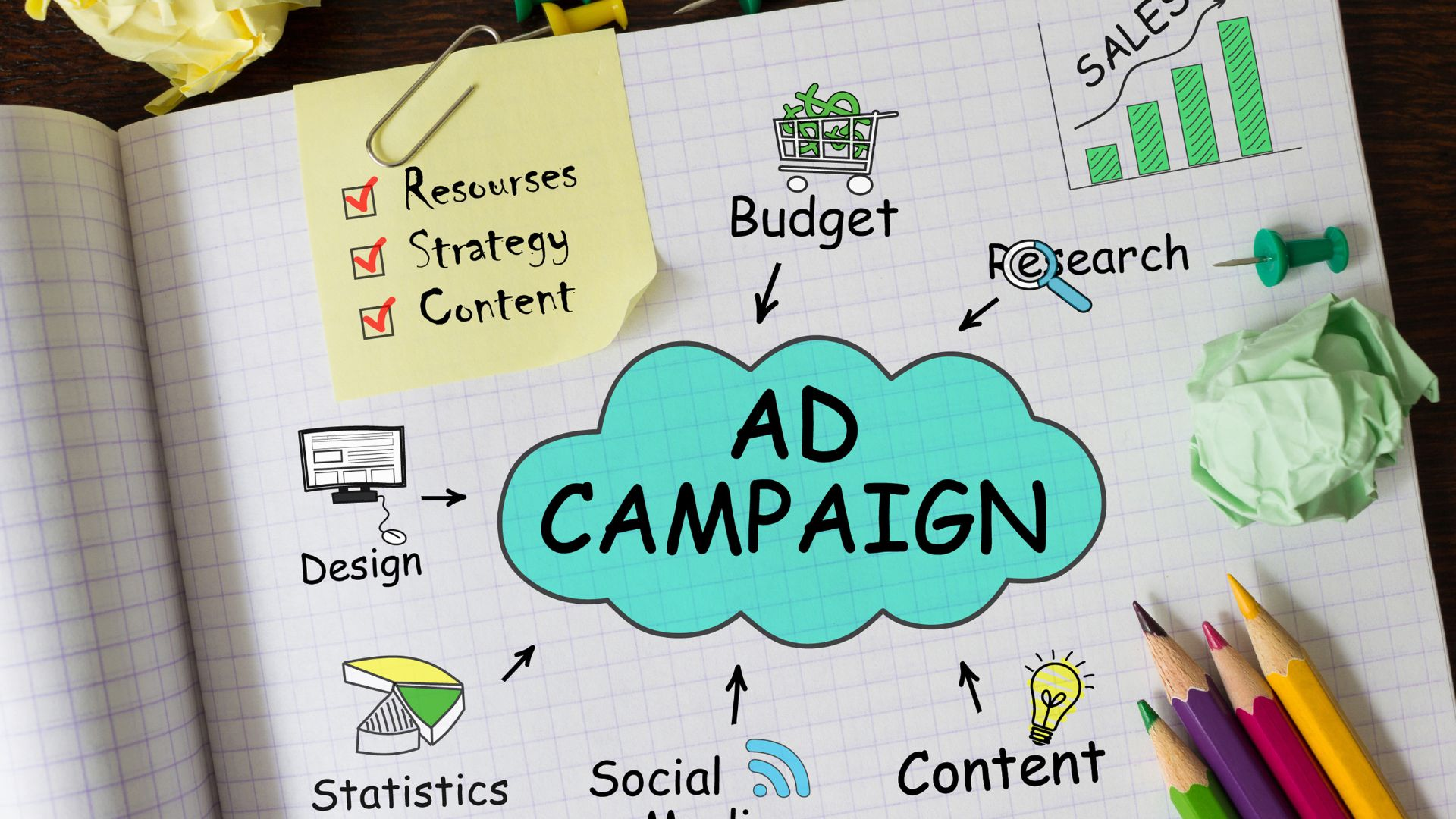 Moreover, professionals can develop a comprehensive ad strategy tailored to your podcast's goals and target audience. In the end, they will help you analyze the ad performance data and provide insights for continuous improvement.
How To Make Your Page Stand Out
In my opinion, it's a crucial step to show your brand identity and professionalism and it also makes it easier for potential listeners to discover and engage with your content.
Therefore, I decided to write a separate part for it. There are so many things you need to consider when comes to designing and promoting your Facebook pages
Profile Picture and Cover Photo
Use a high-quality image of your podcast logos or a professional photo of yourself if you are the host. Make sure it's easily recognizable, even at a small size.
Choose an eye-catching cover photo that relates to your podcast theme. You can highlight upcoming episodes, guest appearances, or podcast-related graphics. Ensure it's visually appealing and consistent with your brand.
Page Information
Optimizing the Page Information and Facebook Profile of your podcast's Facebook Page is crucial for making a strong impression, increasing discoverability, and connecting with your audience. Use your podcast's name as your Page name. Consistency is key for brand recognition.
In the "About section", fill in your podcast's bio, including a concise description of your show, the release schedule, and any relevant hashtags or keywords. Make sure it conveys what your podcast is about.
Remember to:
Include relevant keywords for podcast SEO purposes.
Add your website URL if applicable.
Provide accurate contact details, including your podcast website, email address, and other relevant links for the contact information.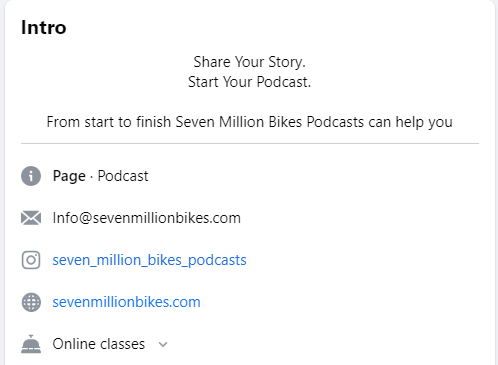 Create Custom Tabs
Facebook allows you to add custom tabs to your Page. Consider adding a "Podcast Episodes" tab that links to your podcast's website or a dedicated page where users can listen to episodes. You can also include tabs for merchandise, events, or community groups.
Use the CTA button beneath your cover photo to guide visitors to take specific actions. Choose "Learn More" to direct them to your podcast website, "Listen" to encourage them to access your episodes, or "Sign Up" to promote your newsletter or mailing list.
Compelling Content
Facebook allows you to categorize your Page under specific topics. Choose categories that align with your podcast's niche and content. This helps Facebook recommend your Page to users interested in related topics.
Some ideas:
Podcast Teasers
Behind-the-Scenes
Listener Stories
Guest Spotlights
There's new content for my Facebook page – memes for podcast (Can you write a little about it?)
Pin your latest podcast episode or other critical posts to the top of your Page's timeline. Pinned posts remain at the top, making them more visible to visitors.
Consistent Posting Schedule
Develop a consistent posting schedule to keep your audience engaged. Share content that resonates with your podcast's theme, such as episode highlights, behind-the-scenes glimpses, guest interviews, or industry insights
Create a content calendar that outlines what content you'll post, when, and on which topics. This calendar will help you plan ahead and maintain consistency. Determine how often you'll post on your Facebook Page. Ideally, aim for a regular schedule, such as posting daily, every other day, or on specific days of the week. The key is to be consistent.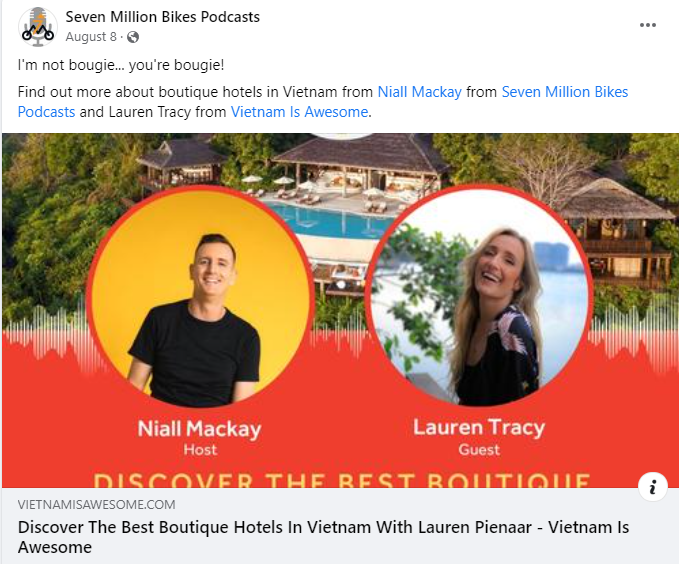 Promote Your Podcast On Facebook – Summary
Facebook stands as a boundless horizon of opportunity for podcasters seeking to expand their reach and captivate a diverse audience. With its unrivaled reach, diverse content formats, seamless integration, and outstanding features tailored for podcast promotion, Facebook has proven itself as an invaluable platform in the social media market.
You don't need to break the bank or allocate endless hours to benefit from this vast market. Whether you choose to go solo or enlist the expertise of a professor, the path to success is within your grasp. Therefore, even if you're a beginner, you should start building your Facebook business page right now.
Visit my Facebook page here!