Are you a podcaster on the hunt for a dedicated and reliable hosting platform? Look no further, as SoundCloud has emerged as an intriguing option to add to your list. I will tell you what to expect from podcast hosting on SoundCloud.
My name is Niall Mackay, The Podcast Guy. I'm a host, a comedian, and the founder of Seven Million Bikes Podcasts. I have tried many podcast-hosting platforms, each one offers its own pros and cons. And today, let me share with you about SoundCloud in this blog post.
SoundCloud is not a new platform, but it is quite new for podcasters as a hosting platform. It once synonymous with music discovery, has transitioned into a platform that caters to podcasters seeking an avenue to showcase their content. If you're intrigued by this shift and curious about what SoundCloud can offer, you're in the right place.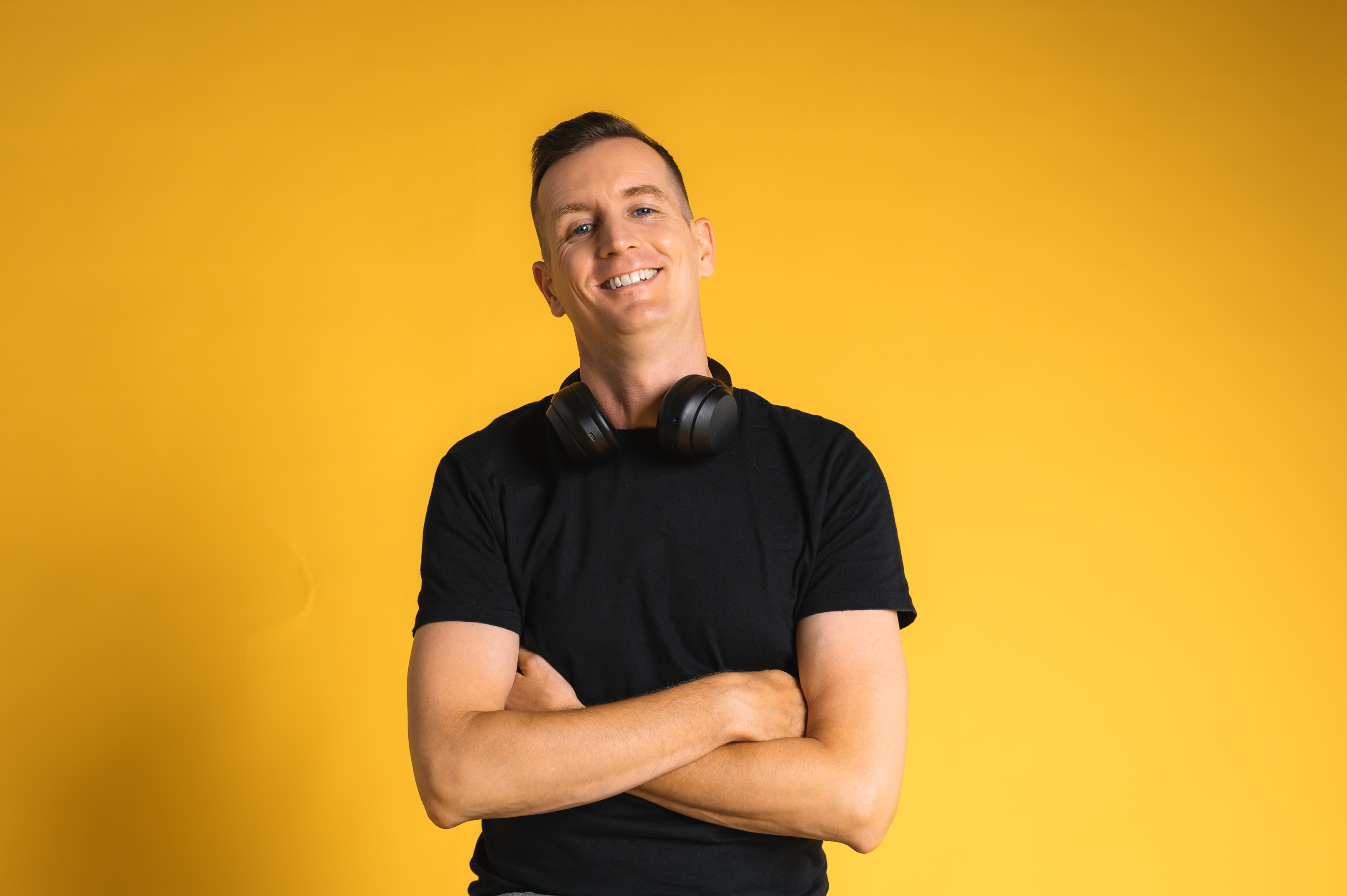 Get To Know Soundcloud
Thanks to distribution and hosting platforms, we can effectively reach and engage with our podcast audience. These platforms play a pivotal role in the production and success of our podcasts.
SoundCloud is a popular online audio distribution platform that was initially established as a platform for musicians to share and discover music. However, over time, SoundCloud has expanded its offerings to include podcast hosting and distribution.
It offers both a website and a Soundcloud app, making it convenient for users to access and engage with audio content. Podcasters can upload episodes, interviews, discussions, and more, benefiting from SoundCloud's established infrastructure for audio sharing.
Community Engagement
One of SoundCloud's standout features is its strong emphasis on community engagement. Listeners can interact with content creators by leaving comments on specific timestamps, providing feedback, and even reposting content to their own followers. This real-time interaction allows podcasters to directly connect with their audience and build a loyal following.
Distribution platforms
SoundCloud simplifies the process of distributing podcasts to major podcast directories like Apple Podcasts, Spotify, and Google Podcasts. Creators can submit their SoundCloud-hosted podcasts to these platforms, broadening their reach and potentially attracting new listeners.
Monetization Options
How to make money with a podcast is a common question among new podcasters, joining SoundCloud can help. SoundCloud's monetization options cater to both podcasters and musicians. SoundCloud Premier allows eligible creators to monetize their content through ads and subscriptions. The Partner Program provides a way for creators to earn revenue from their plays and followers.
While not as robust as some dedicated podcast monetization platforms, these options offer income potential for podcasters.
RSS Feed
An RSS feed is a file that contains a list of items or entries, each with metadata and a link to the actual content.
SoundCloud generates RSS feeds for podcast content, allowing podcasters to syndicate their episodes to various podcast directories and platforms. This simplifies the process of expanding the podcast's reach and attracting a wider audience.
With Soundcloud RSS feed, you can embed tracks and playlists of you podcast on your podcast website or social media accounts.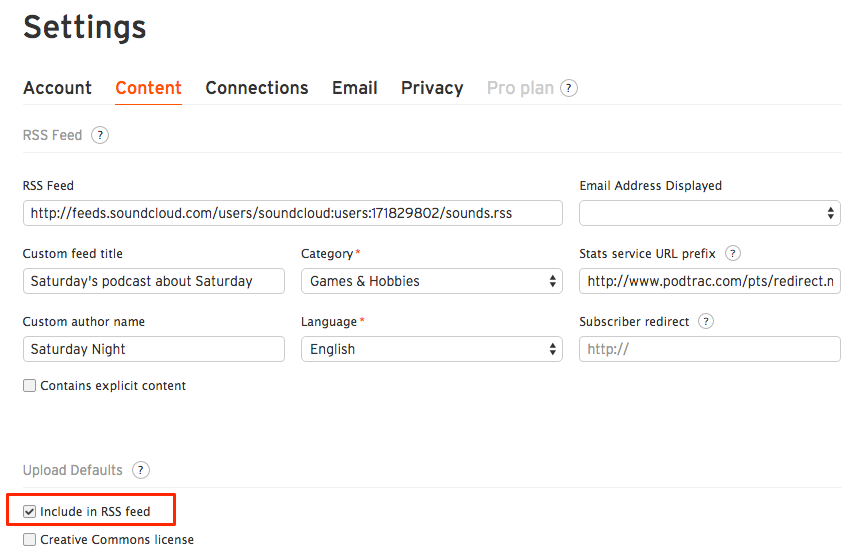 Free and Paid Plans
SoundCloud offers both free and premium plans, allowing creators to choose the option that best suits their needs. Before making a decision, carefully evaluate whether the limitations of the free plan align with your podcasting goals and requirements.
If you use the free version, it would include Limited uploads, episode count, automatic distribution, and monetization options.
How To Distribute Your Podcast On Soundcloud
SoundCloud Account
If you don't have a SoundCloud account, go to the SoundCloud website and sign up for a free account. If you already have an account, log in.
After logging in, click on your profile icon or username at the top right corner of the screen to access your dashboard.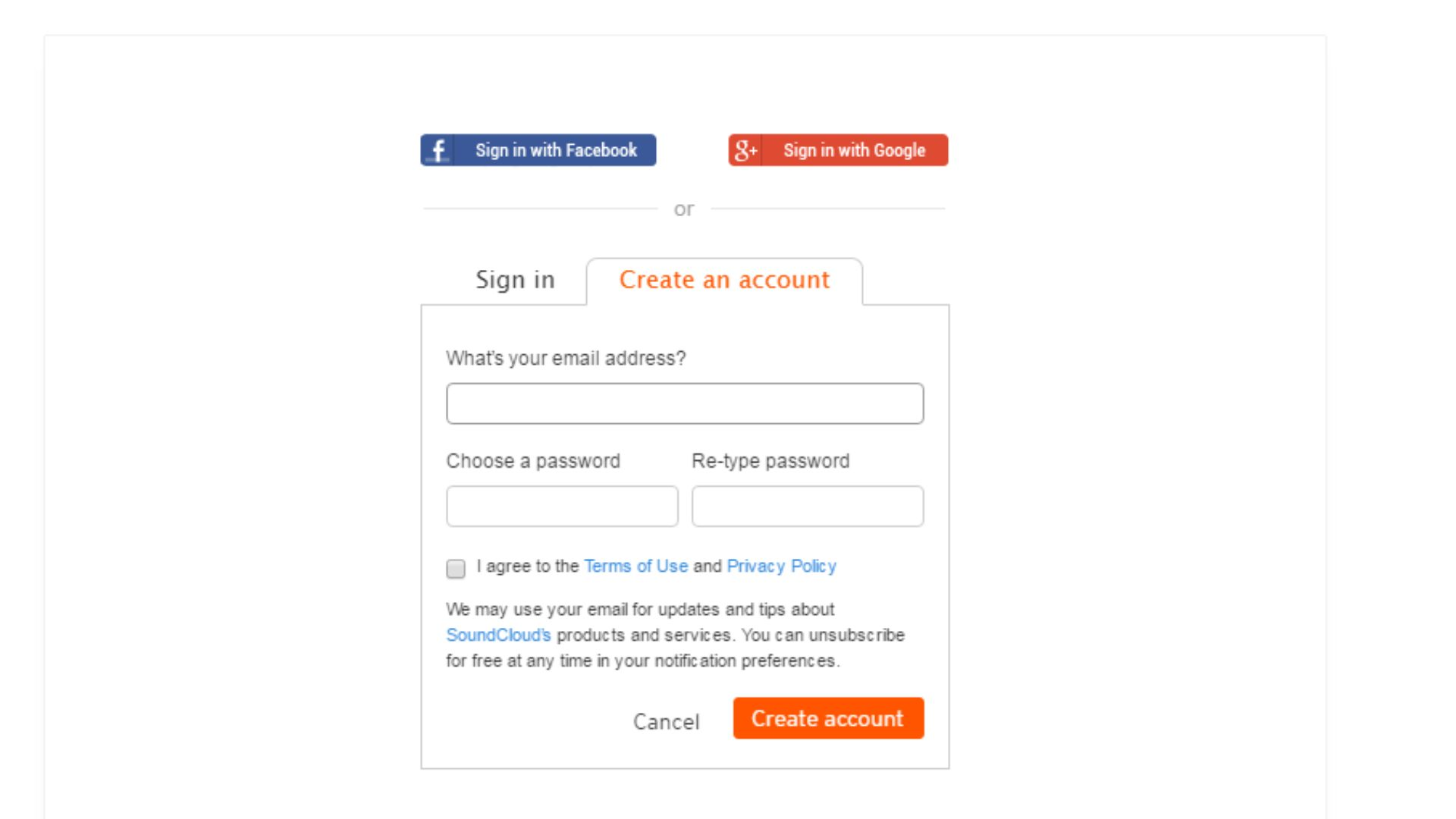 Upload Your Podcast Episodes
Click the "Upload" button on your dashboard. Select the podcast audio files from your computer and upload them. Make sure your episodes are properly edited, have clear titles, and include relevant descriptions.
To keep your episodes organized, create a playlist specifically for your podcast. Click on the "Create playlist" button and give your playlist a name related to your podcast.
While uploading or editing each episode, you can adjust permissions. Choose between "Public" (visible to everyone), "Private" (visible to only you), or "Unlisted" (accessible through a direct link). Note that public episodes are searchable on SoundCloud and can potentially reach a wider audience.
Generate RSS Feed
SoundCloud automatically generates an RSS feed for your podcast. To find your feed URL, go to your "Content" tab in the settings. Your feed URL will look like this: https://feeds.soundcloud.com/users/soundcloud:users:YOUR_USER_NUMBER/sounds.rss.
Then you can use the link to promote, share, and embed SoundCloud audio on other platforms.
Note: It's recommended to use FeedBurner or another podcast-specific feed service to ensure flexibility in case you switch hosting platforms in the future.
Submit to Podcast Directories
Copy your RSS feed URL and submit it to popular podcast directories like Apple Podcasts, Spotify, Google Podcasts, and others. This step allows your podcast episodes to be accessible on various platforms.
Note: Some directories may take time to review and approve your podcast before it's available to the public.
SoundCloud provides basic analytics for your podcast episodes, including play counts and likes. Track these metrics to understand listener engagement and preferences.
If in-depth analytics are crucial, consider using third-party tools or premium podcast hosting services that offer more detailed insights.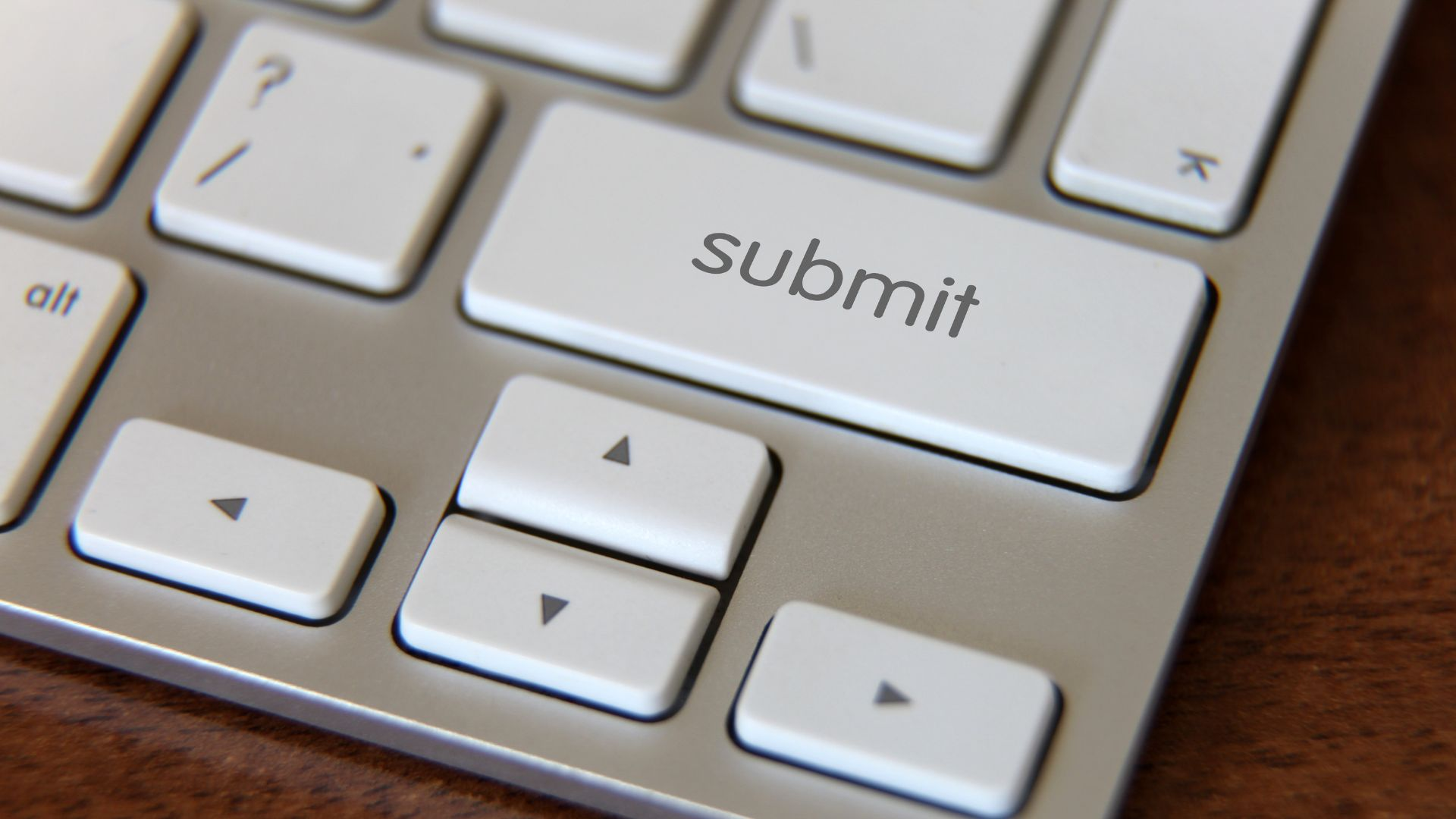 Soundcloud Hosting Platform – Pros and Cons
A podcast hosting site is a specialized service that provides the infrastructure and tools necessary for individuals or organizations to create, upload, store, and distribute their podcast episodes on the internet. These platforms serve as a central hub where podcasters can manage their content and make it available to listeners on various podcast directories and platforms.
Let's discover the pros and cons of this hosting platform
Advantages
SoundCloud, originally recognized as a music platform, has expanded its offerings to include podcast hosting, presenting podcasters with a range of advantages that can make it a viable choice for hosting their shows.
Here are the reasons why you should choose SoundCloud to host your podcast.
Audience Interaction
SoundCloud's unique blend of a social network and streaming service creates an interactive environment for podcasters and listeners alike.
Every user has the opportunity to comment on, like, and share audio content, fostering instant engagement and feedback. Podcasters can directly connect with their audience, gaining insights into their preferences and opinions.
Beyond hosting, SoundCloud provides a dynamic community of creators, musicians, and podcasters. Podcasters can connect with like-minded individuals, explore collaborations, and network with potential guests. This community aspect fosters a sense of belonging and offers opportunities for cross-promotion.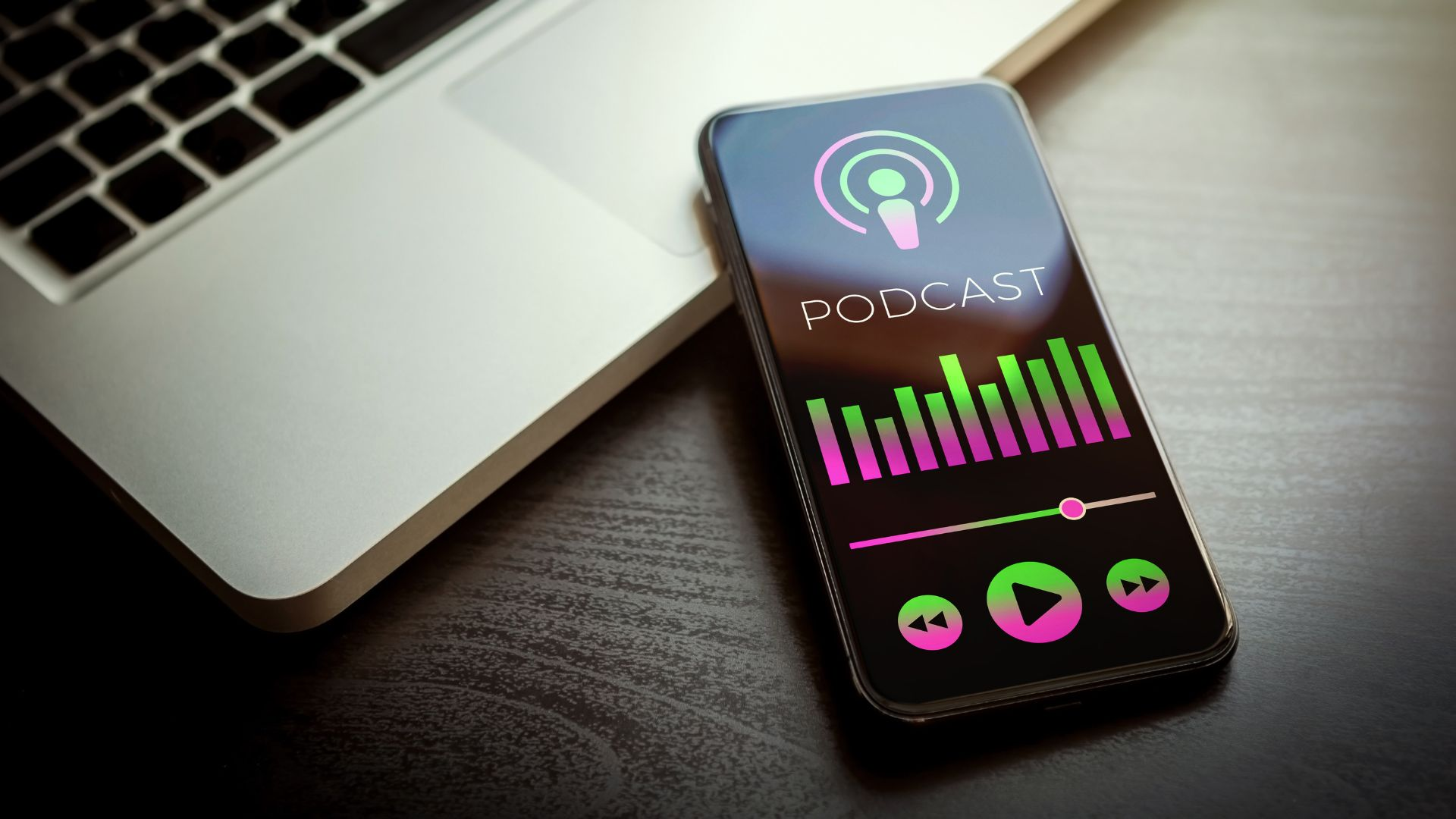 Ease of Use and Access
SoundCloud offers both a user-friendly website and a mobile app, ensuring accessibility to podcasts across various devices. This easy access is particularly crucial for capturing and retaining Soundcloud users who prefer on-the-go consumption. The platform's intuitive layout makes it simple for new listeners to discover and explore podcasts.
It also has simple monetization options. While SoundCloud might not have the most advanced monetization options, it does provide ways for podcasters to generate revenue.
The fan-based royalties model allows podcasters to earn money based on the time listeners spend on their content. This can be a supplementary income stream for creators who have an existing audience on SoundCloud.
Integration with Social Media
SoundCloud's integration with various social media platforms makes it seamless for podcasters to share episodes and promote podcasts on social media. This integration streamlines promotion efforts and leverages existing followers to attract new listeners.
SoundCloud has a vast user base spanning across 190 countries, offering podcasters the opportunity to tap into a diverse and international audience. This global reach can be particularly advantageous for podcasts with universal themes or content.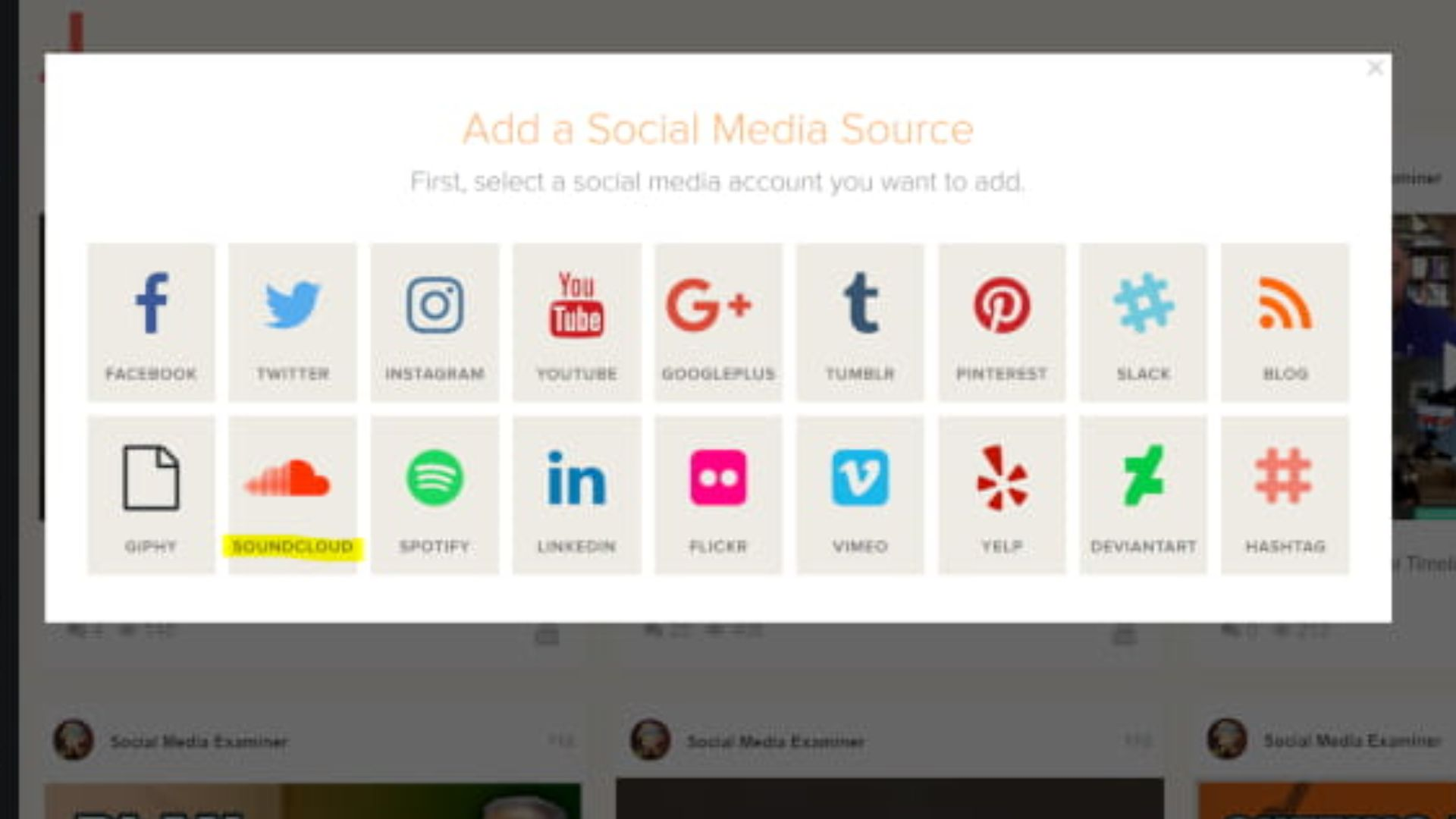 Creative Flexibility
SoundCloud's interface empowers podcasters to customize their content presentation. By selecting cover images, titles, and descriptions, podcasters can create a branded experience for their audience. This flexibility extends to playlist creation, enabling podcasters to curate thematic collections of episodes.
Related Post: Creating Eye-Catching Podcast Logos
Disadvantages
Limited Podcasting Features
SoundCloud's origins as a music-sharing platform are evident in its limited podcasting features. Unlike dedicated podcast hosts that offer specialized tools for podcasters, SoundCloud's podcasting tools are relatively basic.
For instance, features like episode scheduling, detailed analytics, episode transcriptions, and collaborative tools are essential for many podcasters. However, SoundCloud's offerings in these areas are less robust compared to platforms specifically designed for podcasting.
Podcasters seeking to optimize their podcast production, engage with their audience, and monetize their content might find SoundCloud's tools lacking in comparison.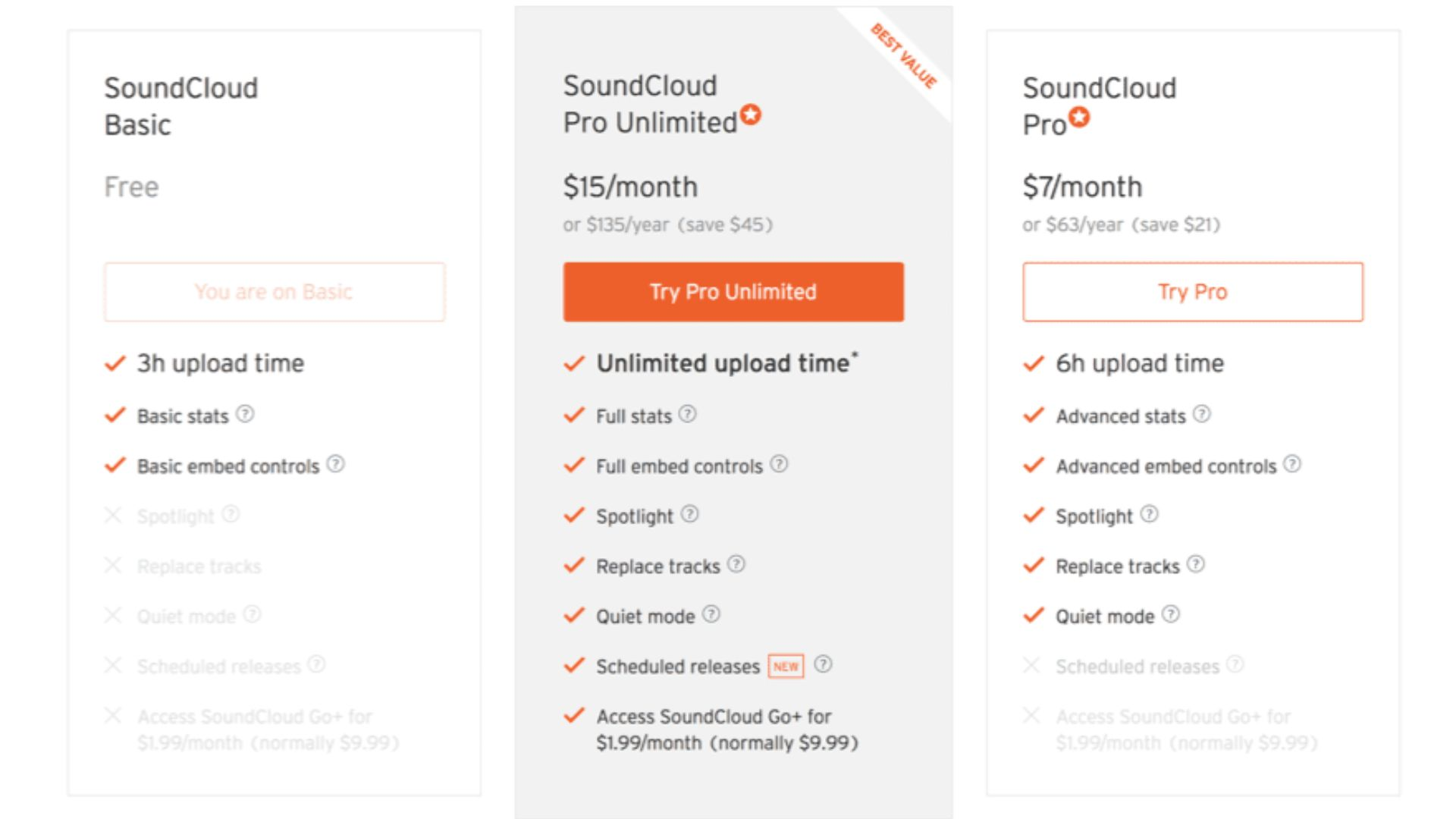 Inadequate Distribution
While SoundCloud provides a platform for podcasters to host their episodes, SoundCloud does not provide the option to automatically import existing podcast episodes using an existing RSS feed.
Many dedicated podcast hosting platforms offer seamless distribution to popular podcast directories like Apple Podcasts, Spotify, Google Podcasts, and more. This wide distribution helps podcasts reach a larger audience and gain more exposure.
In contrast, podcasters hosting on SoundCloud need to manually submit their podcast's RSS feed to each directory, which can be time-consuming and tedious. Moreover, manual submissions can lead to delays in getting episodes published on new platforms, potentially affecting a podcast's ability to attract listeners and grow its audience.
Limited Control Over RSS Feed
Podcasters rely on their podcast's RSS feed to ensure that their episodes are distributed correctly to various podcast directories and platforms. However, using SoundCloud's RSS feed for podcasting can limit podcasters' control over their feed. This lack of control can have several implications:
Dynamic Ad Insertion
Custom Episode Metadata
Future Migration
Unsuitable Monetization for Podcasts
SoundCloud's monetization model is more tailored to music artists than podcasters. While the fan-based royalties system can generate income, it might not be as lucrative for podcasts, especially considering that podcast episodes are generally longer than individual music tracks. Additionally, the YouTube Content ID monetization option is more suitable for music tracks used in videos rather than podcast episodes.
Should or Shouldn't?
SoundCloud can be suitable for certain podcasters, but whether it's the right choice depends on your specific needs, goals, and preferences.
Before choosing SoundCloud as your hosting platform, carefully consider your podcasting goals and requirements to determine if they align with what the platform offers. If you're looking for a more dedicated podcast hosting experience, you might explore specialized podcast hosting platforms that cater specifically to podcasters.
Should
If you're just starting out and want a simple platform to host and share your podcast, SoundCloud's free plan might be suitable. It offers a straightforward way to upload and distribute your episodes, making it accessible for beginners.
SoundCloud is well-known as a platform for musicians and artists to share their music. If you're a musician or content creator who wants to showcase both your music and podcast content in one place, SoundCloud can offer a unified platform for your creative endeavors.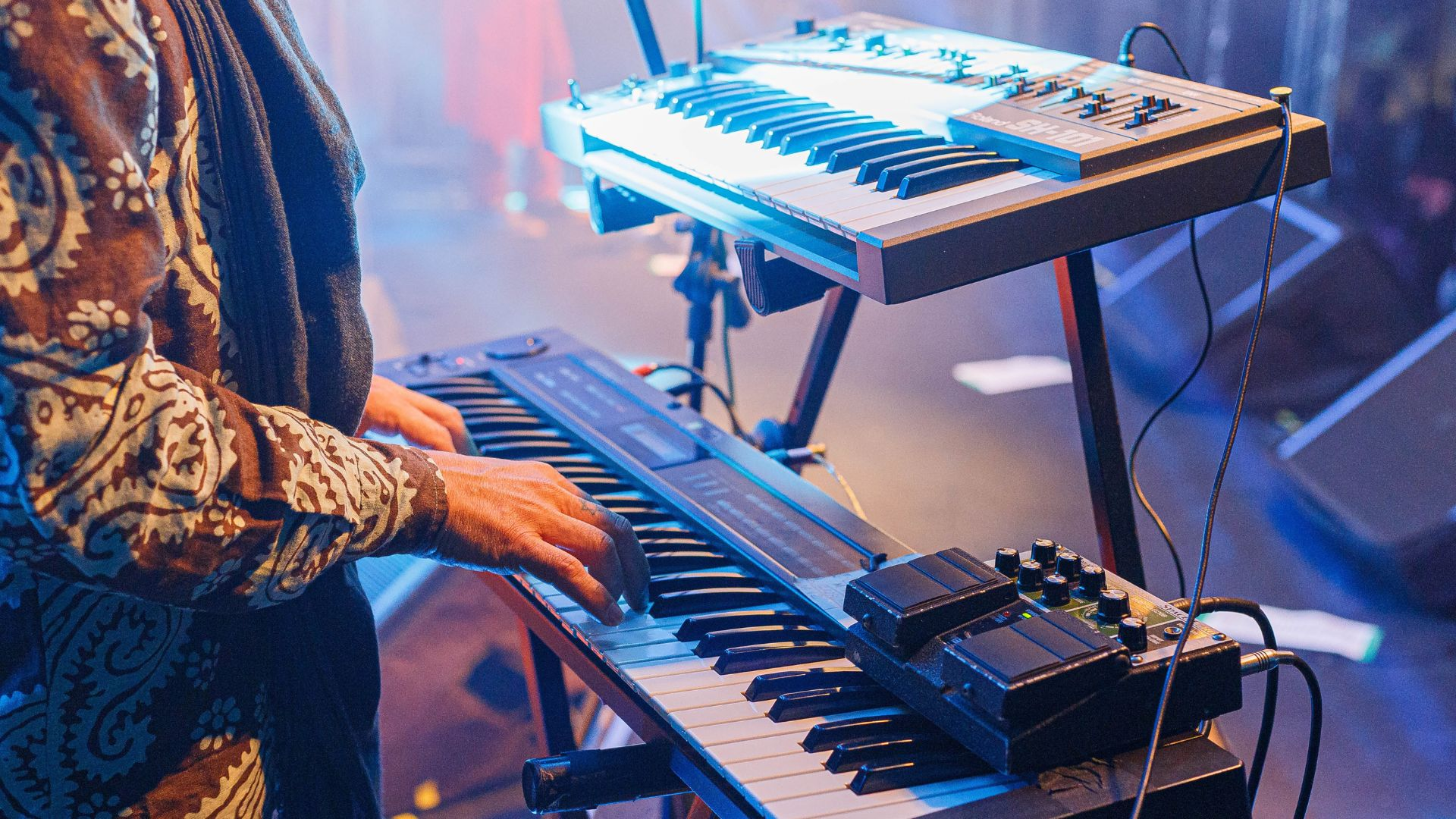 SoundCloud's social features allow for audience interaction. Listeners can comment, like, and share audio content. This can provide instant feedback and engagement, making it appealing if you want to connect with your audience more directly.
Should Not
More experienced podcasters who value advanced features, comprehensive analytics, and monetization options may find SoundCloud lacking. Other dedicated podcast hosting platforms offer more tailored podcasting tools and monetization opportunities.
If you're interested in generating revenue from your podcast through methods like dynamic ad insertion, sponsorships, or premium content, SoundCloud's monetization features are limited compared to other platforms.
If you plan to have a large library of podcast episodes, SoundCloud's limitations on upload allowance (especially in the free plan) might become restrictive, and managing your content within these limits could become cumbersome.
Podcast Hosting On Soundcloud – A Wrap-up
SoundCloud presents itself as a new and potentially exciting hosting platform for podcasters. However, it's important to remember that while SoundCloud is widely recognized as a core music-sharing platform, its foray into podcasting comes with its own set of advantages and limitations.
Before committing to SoundCloud as your hosting platform, it's wise to conduct thorough research. Reflect on your podcast's objectives, target audience, and long-term aspirations. By carefully considering these factors, you'll ensure that your choice of hosting platform sets your podcast on the path to success.