Podcasting has become an incredibly popular medium for creators. With the power of technology at our fingertips, you can start your own show just with the iPhone in your pocket. Are you looking for dedicated recording apps to record your podcast on iPhone? I'm here to help!
I'm Niall Mackay, founder of Seven Million Bikes Podcasts. It's been 4 years since I first started my podcast journey. Although I haven't recorded any podcasts on my iPhone before, I know some dedicated podcasting apps on iPhone. Today, I will share with you the 9 best podcast recording apps on App Store that would help level up your podcast.
Selecting the right app is not just about convenience; it significantly impacts the audio quality, production, and overall success of your podcast. From native options to feature-rich all-in-one platforms, these apps cater to every podcaster's requirements, ensuring a seamless podcasting experience on your iPhone.
Are you ready, open your App Store and find these apps now!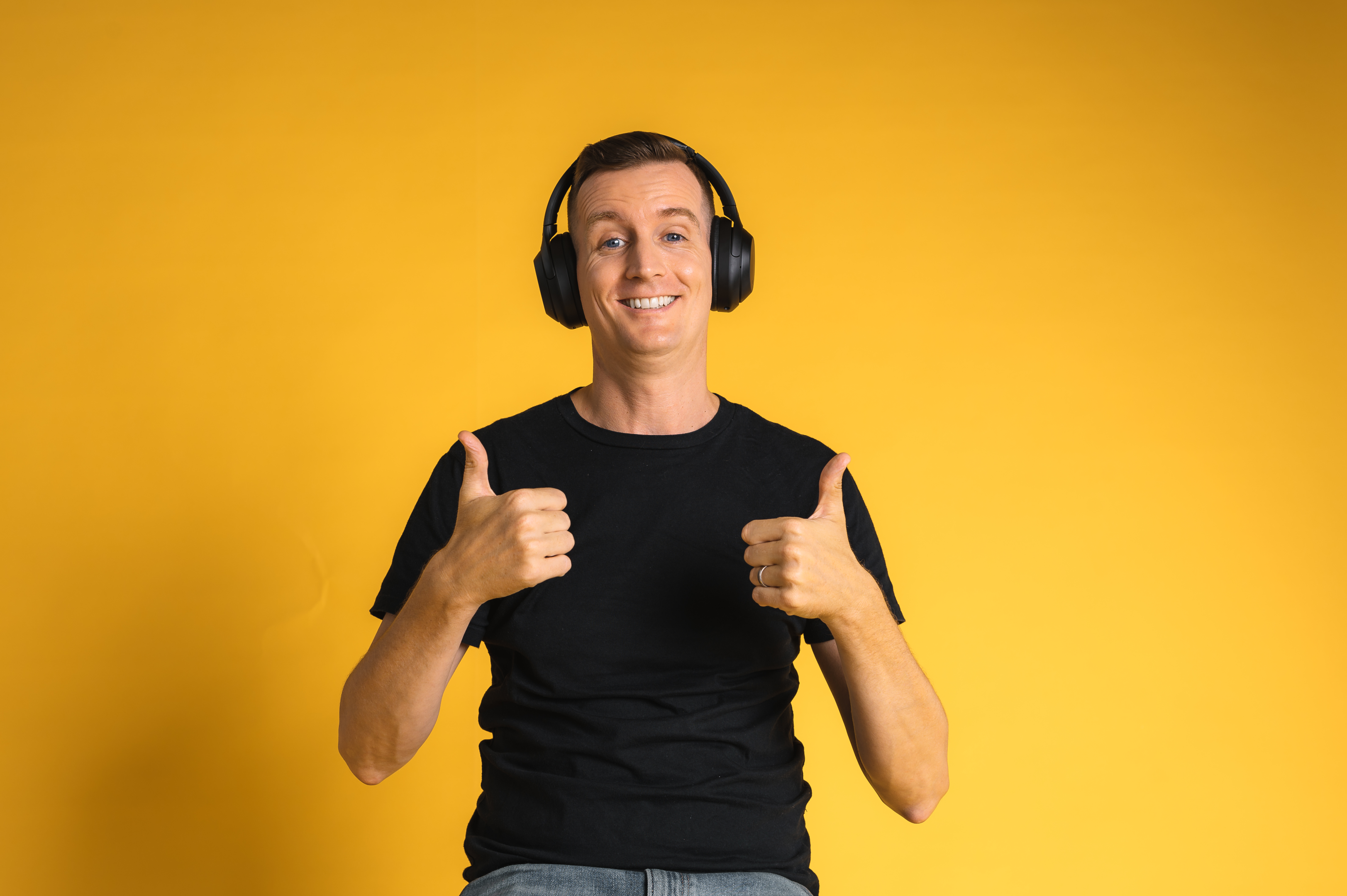 Recording Apps On iPhone – How To Choose The Right One
If you're not sure about How to start a podcast on iPhone, let me tell you that it's totally possible. While recording podcasts on an iPhone does have its pros and cons, it undeniably opens up a world of possibilities for aspiring creators.
When you want to start recording a podcast, the most critical aspect to consider is choosing the right podcast recording app. The audio recording app you select directly impacts your audio and overall podcast quality. Look for apps that offer excellent audio fidelity, easy-to-use editing features, and support for various recording scenarios.
For higher sound quality, equip other basic gear like an external microphone, and headphones to ensure the best recording experience.
Audio Quality
Look for a recording app that delivers excellent audio quality. Check if it supports high-fidelity recording and minimizes background noise and distortions. Clean and crisp audio is essential to engage and retain your audience.
A good recording app should offer basic editing tools, such as cutting, trimming, and merging audio clips. These features allow you to polish your podcast episodes and create a professional final product.
Ease Of Use
Ease of use is even more critical when using a recording app on a small screen like a phone. The app's interface should be designed with mobile users in mind, ensuring a seamless and intuitive experience for all users, regardless of their familiarity with podcasting or technical expertise.
Opt for an intuitive and user-friendly app. Navigating through the interface and accessing essential features should be straightforward, especially for those new to podcasting.
Compatibility and Updates
Ensuring that the app works seamlessly with your specific iPhone model and the iOS version you're using is essential for a smooth podcasting experience. Additionally, regular updates indicate that the app and your iOS devices are actively maintained and improved.
Best Podcast Recording Apps For iPhone – 5 Free
Each of these free podcast recording apps offers unique features and advantages, catering to different podcasting needs and preferences.
By considering the key features and pros of each app, podcasters can find the perfect fit to produce high-quality podcasts, whether they are just starting or seeking to enhance their podcasting experience. Let's find the best podcast recording app for your show now, they are all free.
Spotify For Podcaster
Spotify For Podcaster is a top choice for aspiring podcasters due to its user-friendly interface and comprehensive features. The app's one-click recording and editing tools make it incredibly easy to record audio and create professional-quality podcasts. Also, this app provides many monetizing features, you should take time to read my blog about how to monetize podcast on Spotify, it's really helpful.
Additionally, its remote recording feature allows seamless collaboration with guests, making it ideal for interviews and discussions.
Pros
Completely free with no hosting or distribution charges.
Intuitive and beginner-friendly, ideal for those new to podcasting.
Easy to share episodes and grow your audience on multiple platforms.
The simplified editing process for quick content creation.
Cons
Limited advanced editing features compared to professional software.
Limited customization options for more experienced podcasters.
Some users may prefer more control over podcast hosting service and distribution.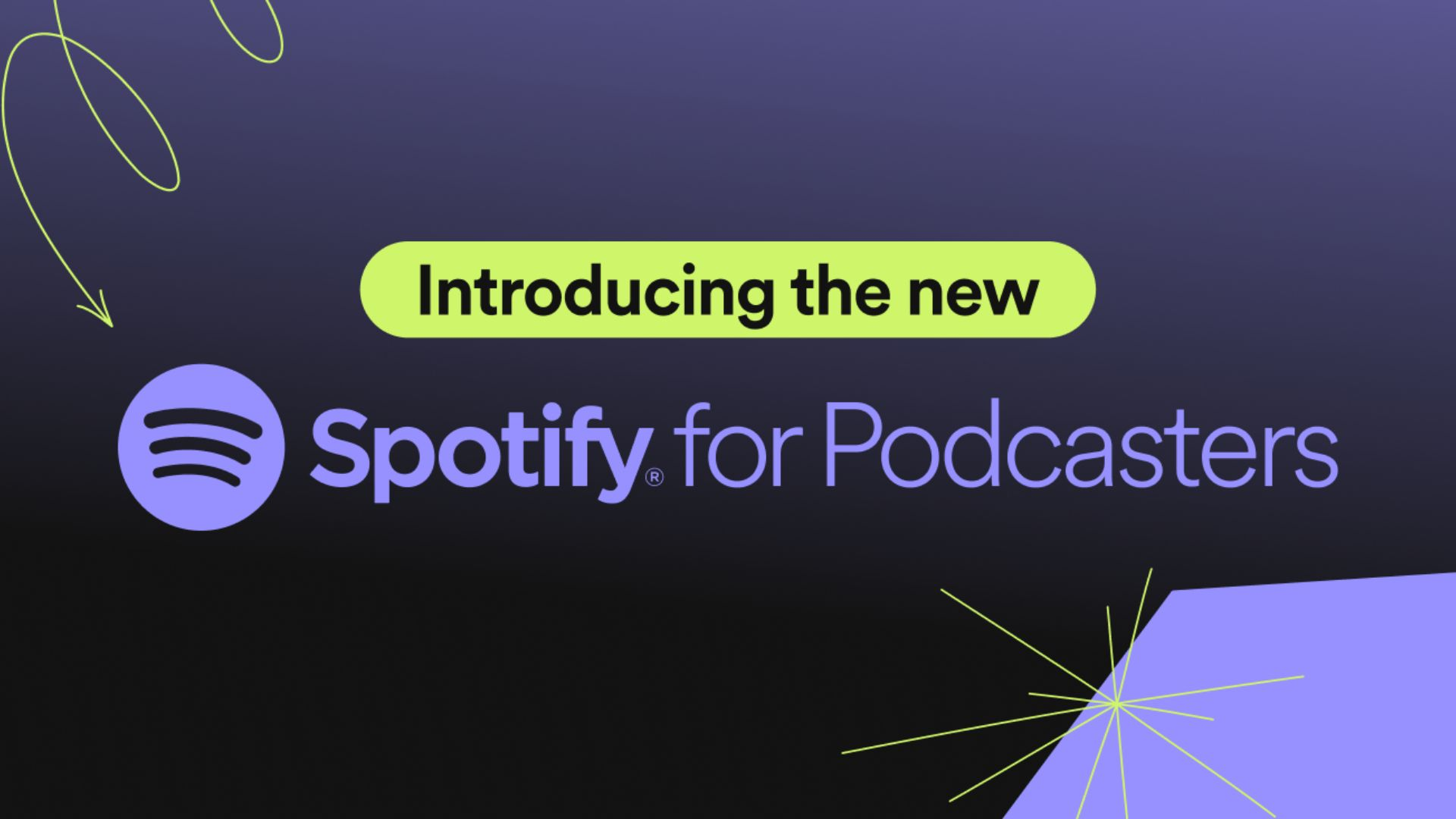 Ferrite
Ferrite caters to podcasters seeking more control over their audio production. With its multitrack recording feature, users can create rich, layered podcasts with various audio elements. The app seamlessly integrates with Voice Memos and the music library, allowing easy import of existing recordings and background music.
Ferrite's editing tools include fading in/out, volume adjustment, and splitting clips, providing more advanced editing options compared to basic recording apps.
Additionally, the collaboration feature enables remote recording with up to six participants, making it an excellent choice for group discussions or remote interviews.
Pros
Offers more advanced editing features compared to basic recording apps.
High-quality audio production with multitrack capability.
Great for podcasters who want more control over their recordings.
Seamless integration with other audio files for comprehensive editing.
Cons
Beginners might find the interface slightly overwhelming at first.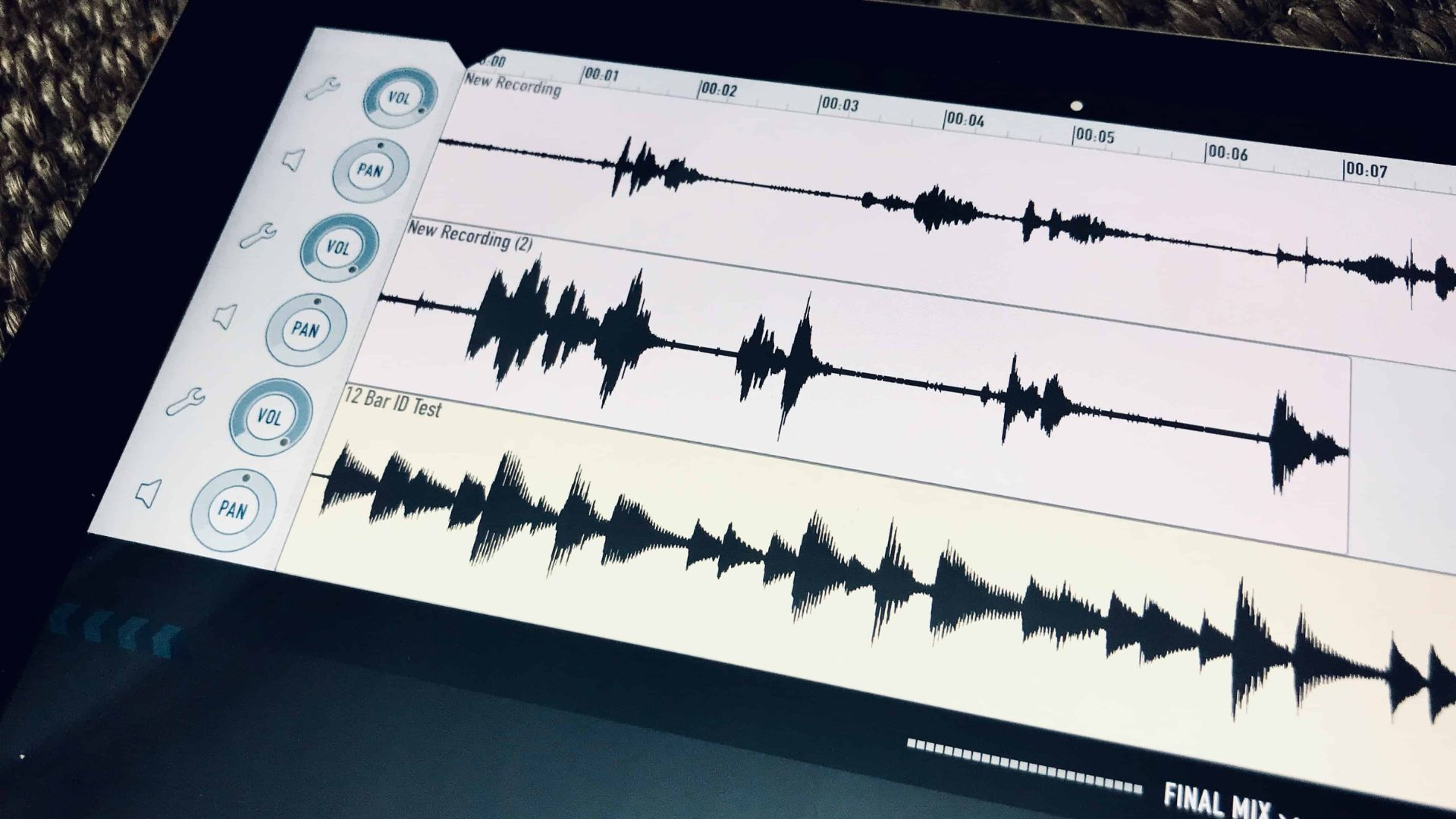 GarageBand
GarageBand is a versatile digital audio workstation that delivers a free professional-level recording and editing experience. How to record a podcast on Garageband? So so simple.
While GarageBand's array of features and settings may initially seem overwhelming to beginners, it becomes a powerful tool in the hands of experienced podcasters and content creators.
Pros
Offers a professional-level recording and editing experience for free.
Access to virtual instruments and loops for creating original music tracks.
Seamlessly integrate and edit other GarageBand projects.
Cons
May have a steeper learning curve for beginners.
Larger file sizes may consume more storage space on your iPhone.
Podbean
Podbean is an all-in-one podcasting solution that combines hosting, editing, and distribution services. Its user-friendly interface makes recording and editing episodes a breeze, even for beginners. The app offers access to a library of licensed background music and sound effects, elevating the overall production quality.
Pros
Provide hosting, editing, and distribution services.
Access to licensed music and effects enhances production quality.
Live streaming feature allows direct engagement with the audience.
Cons
Free plan has limited storage space and bandwidth for uploading episodes.
Monetization features are only available in premium plans.
Spreaker
Spreaker is a versatile podcasting platform that offers a plethora of features to support podcasters at every stage of their journey.
From easy podcast recording and editing to live podcasting and monetization opportunities, Spreaker provides all the tools needed to create and promote your podcast successfully.
Pros
Live streaming feature sets it apart from other podcast recording apps.
The easy-to-use interface makes it accessible to all users.
Analytics help track podcast performance and listener demographics.
Cons
Free plan limits the number of episode uploads.
Some advanced features require upgrading to paid plans.
Best Podcast Recording Apps For iPhone – 5 Paid
It's essential to weigh the benefits of paid apps against your specific needs and budget. There are many excellent free apps available that can meet the basic requirements for podcast recording and editing. If you are just starting and have budget constraints, free apps may be a suitable option.
As your podcast grows and you seek to improve the production quality, investing in a paid app can be a wise decision to take your podcasting journey to the next level.
Riverside ($9-15)
Riverside is a podcast recording app that ticks all the boxes for a seamless and professional podcasting experience. It offers high-quality local recording in both audio and video podcasts, ensuring top-notch results without worrying about internet connectivity.
The app comes with user-friendly editing tools that automatically sync files, normalize noise, and create Clips for easy sharing.
Pros
Be able to record podcasts in 4K video resolution and 48kHz WAV audio files.
Offers local recording, meaning all files are directly captured on your device.
Allows separate audio and video recording downloads for all participants.
Cons
The app allows up to 7 guests to join a recording session remotely. While this is suitable for most podcasting scenarios, those with larger panel discussions or roundtable podcasts may find this limit restrictive.
Hindenburg Field Recorder ($30)
Hindenburg Field Recorder is a comprehensive and feature-rich podcast recording app designed for professionals and serious podcasters. It offers a range of advanced features to ensure high-quality audio recording and editing right on your iPhone.
Hindenburg Field Recorder is an excellent choice for podcasters who prioritize high-quality audio and professional-grade recording and editing capabilities.
Pros
Non-destructive editing capabilities allow you to experiment and make changes without the fear of losing the original recording.
Hindenburg supports external microphones, enabling podcasters to achieve studio-level audio quality on their iPhones.
User-friendly and accessible format, making it suitable for both beginners and experienced podcasters.
Cons
The price is quite high for some beginners.
lack some advanced post-production tools found in dedicated digital audio workstations (DAWs).
Squadcast ($9-21)
SquadCast is a professional-grade remote podcast recording platform designed to make recording high-quality interviews with remote guests a seamless experience.
It stands out as one of the top choices for podcasters looking to maintain studio-quality audio and video while conducting interviews or collaborative discussions with guests located in different geographic locations.
Pros
Studio-Quality Audio: The separate audio tracks and automatic post-production ensure that the final podcast episode has high-quality audio, enhancing the overall listening experience for your audience.
Professional Video Recording: SquadCast's ability to capture video alongside audio is beneficial for podcasters who want to publish video podcasts or create promotional video content.
Guest Invite Management: The platform simplifies the process of inviting and managing remote guests, ensuring that everyone can easily join the recording session.
Cons
Internet Connection Dependence: While SquadCast aims to minimize internet-related issues, a stable internet connection is still necessary for smooth recording sessions.
Dolby On
Dolby On is a feature-rich audio recording app that brings the power of Dolby's renowned audio technology to your iPhone. It is designed for musicians, content creators, and podcasters who demand high-fidelity audio recording and professional-grade sound effects.
Pros
Intuitive Interface: The app's user-friendly interface makes it easy for both beginners and experienced users to navigate and access its features.
Real-Time Monitoring: The ability to monitor your audio in real-time allows you to catch any issues during recording and make necessary adjustments.
Built-In Sound Effects: The vast library of built-in sound effects saves time and effort in post-production, providing quick access to essential tools for audio enhancement.
Cons
Resource Intensive: Dolby On's high-fidelity audio recording and real-time monitoring can be resource-intensive, potentially affecting battery life and device performance during prolonged recording sessions.
Other Apps For Podcast Production
Canva: Canva is a graphic design app that simplifies creating podcast cover art, promotional graphics, and social media posts. It offers a wide range of templates and design elements to enhance your podcast's visual appeal.
Audioburst: Audioburst is a content discovery platform that transcribes, analyzes, and organizes podcast episodes into searchable clips. It can help increase the discoverability of your podcast and attract new listeners.
Zencastr: It is another remote podcast recording app that focuses on simplicity and reliability. It allows for high-quality audio recordings, automatic post-production, and integration with editing software.
Descript: Descript is an innovative audio editing tool that also offers a unique transcription feature. You can edit audio by editing the text, making it easy to remove filler words or mistakes. It's a time-saving app for polishing your podcast episodes.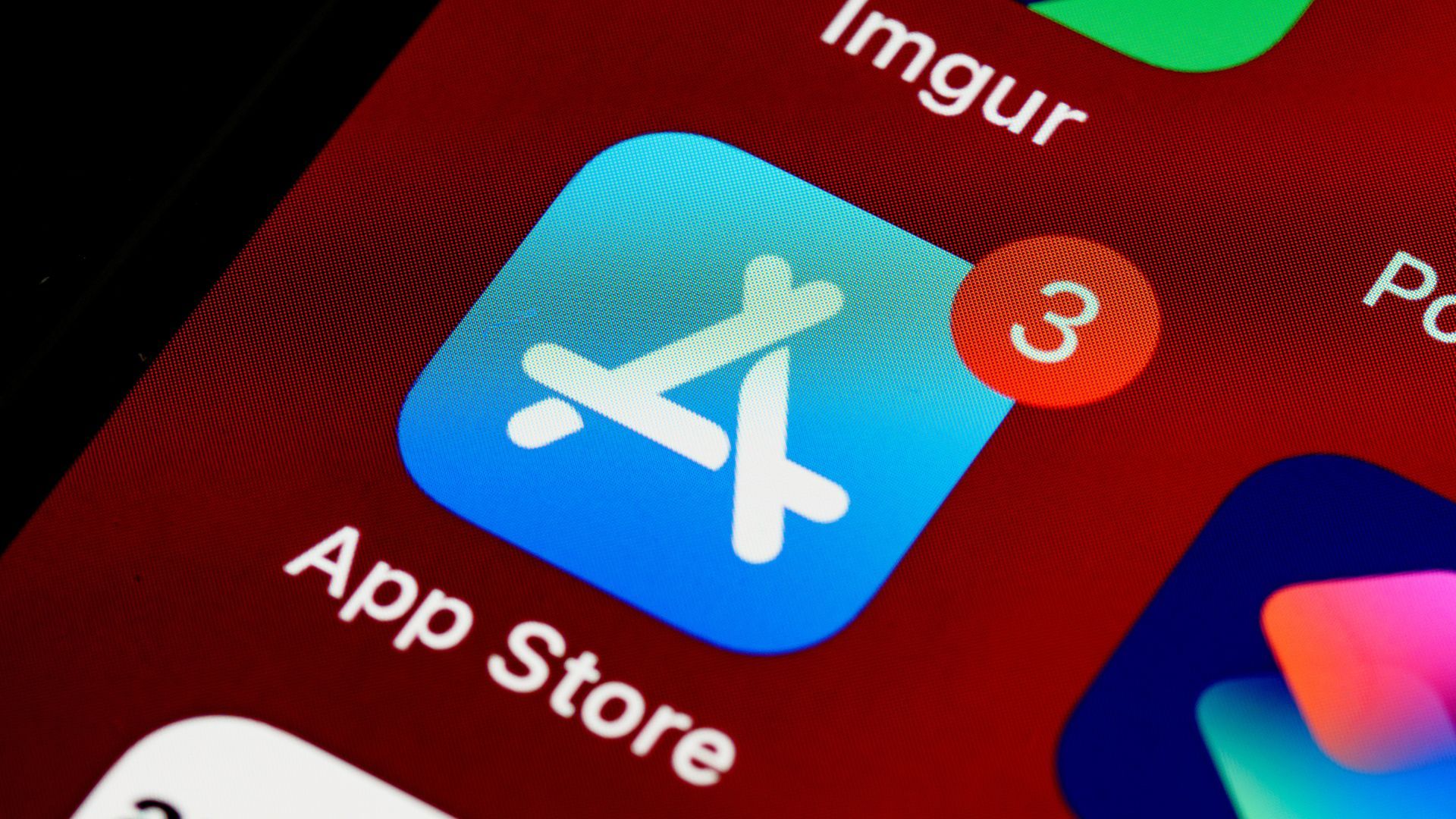 Final Thoughts on Best App To Record Podcast On iPhone
When choosing a podcast recording app, consider factors like ease of use, compatibility with your iPhone model, and the level of editing control you require. Additionally, keep in mind that paid apps often offer additional benefits, such as cloud storage, automatic sound optimization, and live streaming capabilities.
The right podcast recording app will play a crucial role in shaping the audio and overall quality of your podcast. Each of these apps caters to different needs and skill levels, so it's essential to choose the one that aligns with your podcast production requirements.
Whether you opt for a free app or invest in a premium one, harnessing the power of these recording tools will pave the way for creating engaging and captivating content that resonates with your audience.